6

vote
854 Views Share:
Smallville - The Complete Seventh Season
Decade:
Rating:
List Type: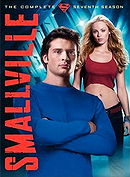 7x01 - Bizarro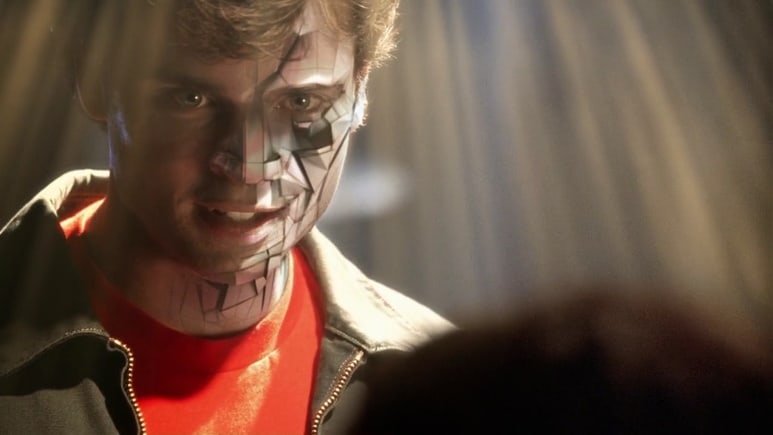 When Clark Kent confronts Bizarro, the last wraith from the Phantom Zone, the ensuing fight causes the dam to break, unleashing a torrent of water.


7x02 - Kara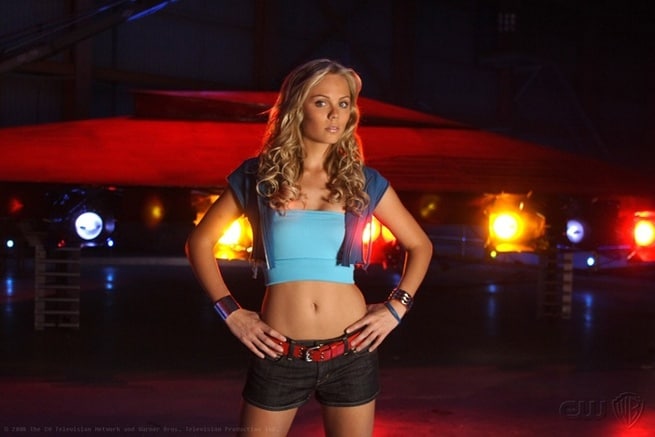 Clark and Lois discover Kara's spaceship but before they can open it, Kara appears and knocks Lois out. Clark is shocked after Kara tells him she is there to protect baby Kal-El. Despite Kara's appearance, a despondent Clark decides that without Lana there is nothing keeping him in Smallville, and heads to the Fortress of Solitude to begin his training as a superhero. However, Jor-El tells him Kara's father- Zor-El, who is Jor-El's brother- is evil and Kara is dangerous, therefore Clark must stay in Smallville to find out why she came to Earth. Lex makes a stunning discovery regarding Lana and Project 33.1.


7x03 - Fierce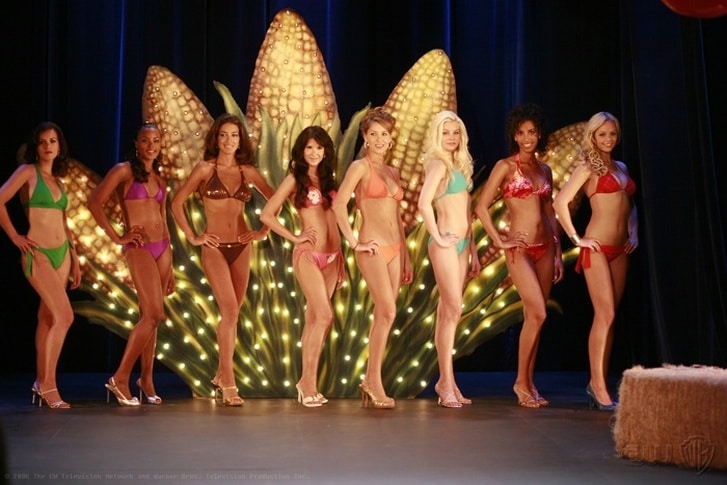 Kara desperately wants to make friends and fit in on Earth, but Clark tells her to keep a low profile until she can get her powers under control. Despite his warnings, when Smallville's annual "Miss Sweet Corn" beauty pageant comes around, Kara signs up and meets the competition; Tyler, Carly, and Tempest, three meteor-infected vixens who plan to use their powers to steal a treasure map to the hidden Smallville time capsule. Meanwhile, Lana returns to Smallville and wants to re-start whatever romance she had with Clark. In Metropolis, Agent Carter interrogates Lex in his further search for Kara's missing spaceship, while Chloe and Jimmy clash with the vain and egotistical Grant over the developing story in Smallville.


7x04 - Cure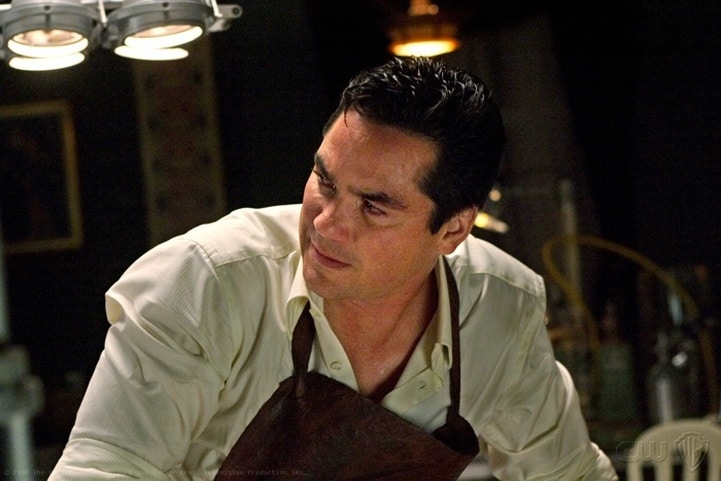 Lex hires Dr. Curtis Knox who claims that he can "cure" someone from being a "meteor freak," changing their lives. Chloe takes an interest in this, but Dr. Knox may have another secret as Clark finds out that Dr. Knox is an ageless immortal who needs blood from kryptonite-infected people to keep his young wife eternally young. Meanwhile, Kara makes an alliance with Jimmy to find out where her spaceship crystal is being held, while John Jones warns Clark that Kara is dangerous and tells him to find the Kryptonian crystal before Kara does. Elsewhere, Lana secretly watches Lex through her Isis Foundation to help meteor freaks.


7x05 - Action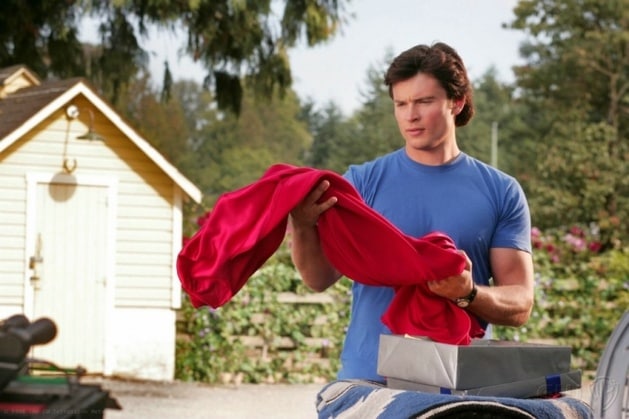 The residents of Smallville are thrilled when "Warrior Angel," a movie based on a comic book, begins shooting in town. However, after the lead actress, Rachel Davenport takes off in stunt car with cut brakes, Clark must step in to stop the runaway car. Unfortunately, an obsessed fan witnesses this heroic event and decides Clark is a real life superhero, whose girlfriend Lana must be eliminated so Clark can fulfill his destiny. Meanwhile, Lex discovers Lionel at the cabin.


7x06 - Lara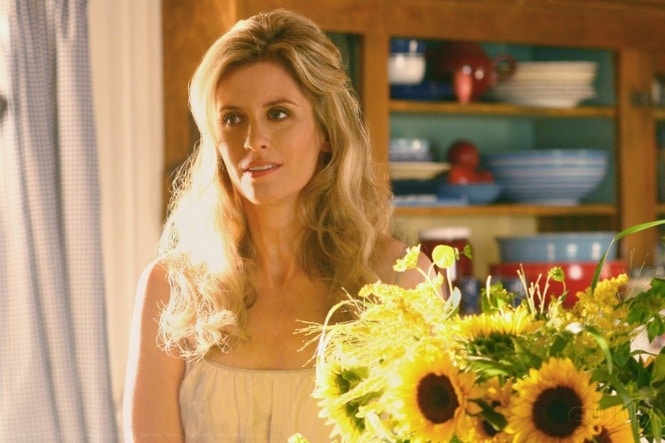 Clark learns Kara is in Washington searching for the crystal. Kara is captured after she breaks into the lab and sedated with a kryptonite-infused truth serum. The serum causes her to relive a prior trip to Earth when she followed Clark's biological mother, Lara, to the Kent farm. Clark arrives in time to save her but, searing the machine with heat vision, he also falls victim to the serum and sees what Kara sees: his mother.


7x07 - Wrath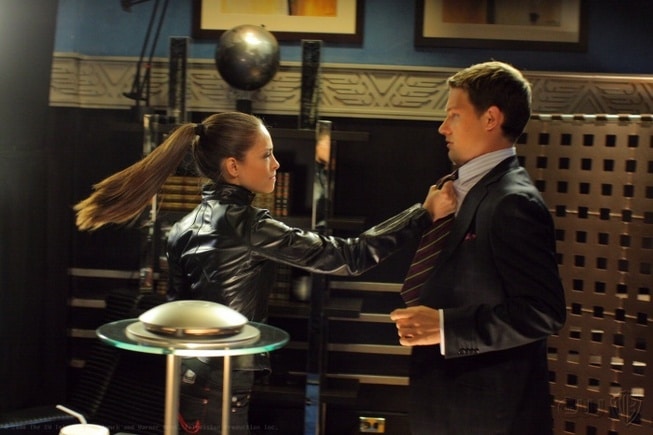 Kryptonite and high voltage mix during a lightning storm -- causing Lana to absorb Clark's powers. Using her newfound super powers, she breaks into Lex's safe and steals incriminating evidence -- which she then delivers to Lois and Grant, demanding they run a story exposing Lex's secrets. After Grant refuses to use stolen material, Lana decides to take care of Lex...herself. Clark tries to stop Lana from killing Lex...and a super battle ensues between the two!


7x08 - Blue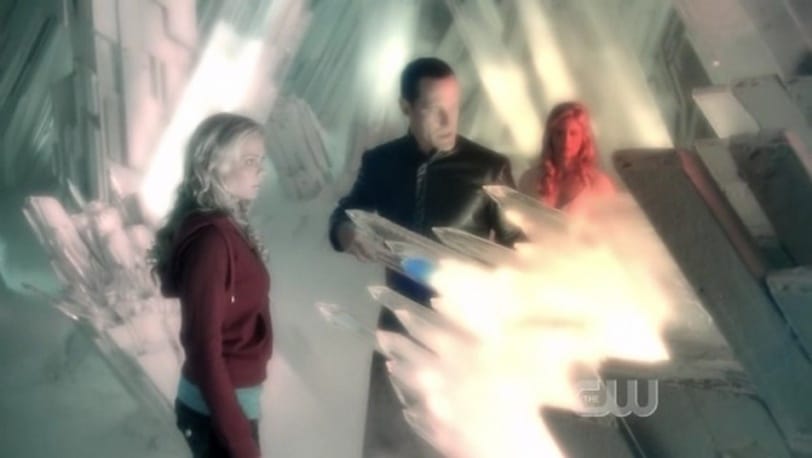 Clark hears the voice of his biological mother, Lara, calling for help from Kara's crystal and decides to release her, despite Jor-El's warnings. Lara and Clark reunite and she gives him Jor-El's ring, which contains blue kryptonite. As Clark puts it on, he realizes Zor-El manipulated the whole thing and that blue kryptonite strips him of his powers, enabling Zor-El to take control of the Fortress of Solitude. Meanwhile, Chloe and Lex each discover Lois and Grant have been seeing each other and warn them to stop.


7x09 - Gemini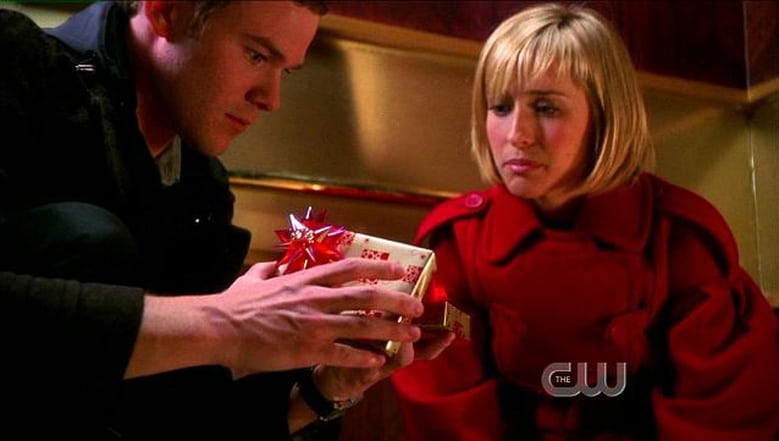 As Christmas draws near, Lois receives a call from an anonymous man claiming that Chloe is attached to a bomb, and the only way he won't let it blow is if she reports the truth of Lex's atrocious experiments about the mysterious 33.1. Lois tries to find a way on her own to stop the mysterious person who is linked to both Lex and Grant Gabriel. Chloe and Jimmy end up getting stuck in an elevator at the Daily Planet with the bomb ticking, prompting Chloe to reveal her secret meteor-rock power of healing to him. Meanwhile, Clark returns from his enforced imprisonment from the Fortress of Solitude. With Kara still missing, Clark uncharacteristically wants Lana to re-open her Isis program of spying on Lex with the intent of taking him down and wants to become closer to Lana when he has been distancing himself from her. But what exactly does 'Clark' have in mind?


7x10 - Persona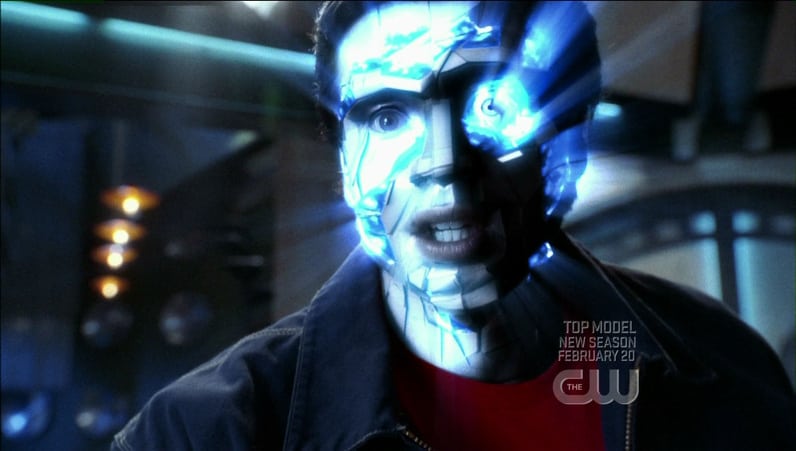 While Clark is still frozen in the fortress, Bizarro grows closer to Lana, who returns the feelings on just as deep a level, even sharing some badly-needed information with him while he still attempts to carry out his intentions of destroying Clark. Lex's brother, Julian, reveals himself to Lionel in an effort to clear the air between all parties involved.


7x11 - Siren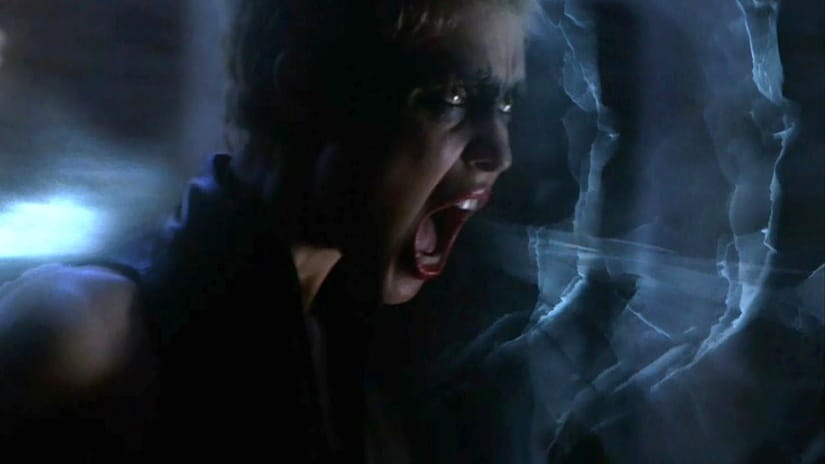 Oliver returns and enlists Chloe in his vendetta against Lex, but a sexy new 'superhero' stands between Oliver and his mission, even if Lex is, ultimately, one of the bad guys.


7x12 - Fracture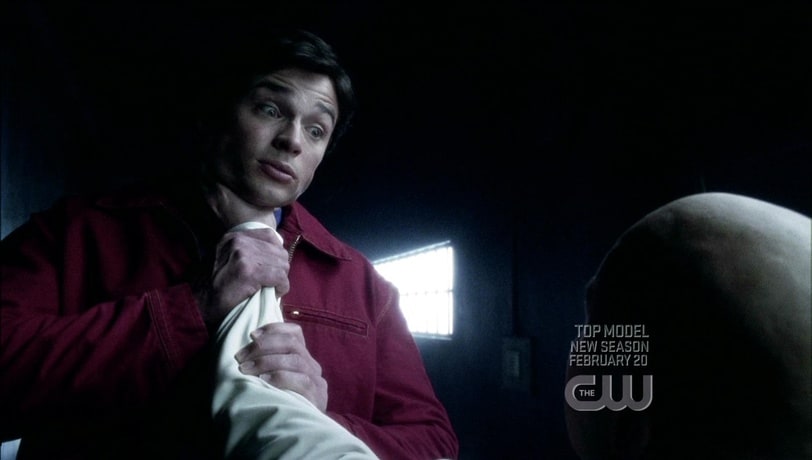 Clark is convinced that he can find his cousin's whereabouts if he can get into Lex's mind, who's just been shot by the man holding Kara and Lois prisoner.


7x13 - Hero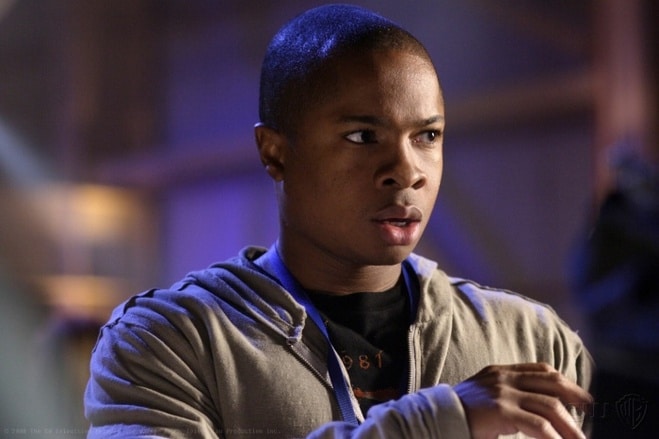 Pete Ross returns to Smallville and finds a number of surprising changes since his departure four years earlier. Besides resolving his feelings toward Clark since he learned of his friend's secret, Pete has to deal with the acquisition of a superpower of his own: that of his ability to 'stretch' his body courtesy of kryptonite-laced gum he's been chewing and consuming for nearly a year. Meanwhile, Lex continues to sow seeds of anxiety into the amnesiac and powerless Kara over Clark as well as wanting to know about her past, as does Jimmy Olsen.


7x14 - Traveler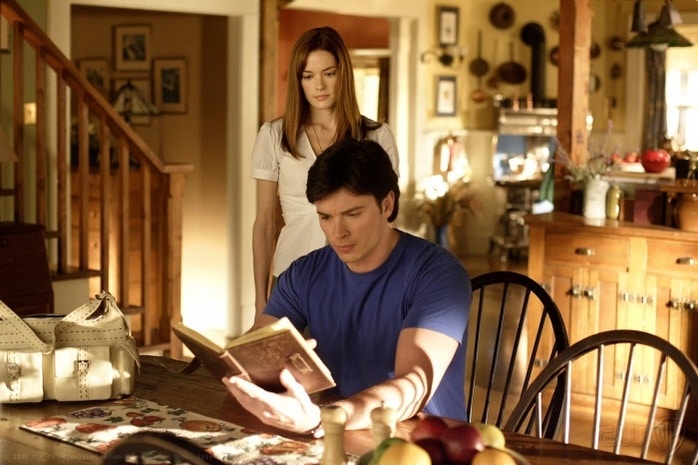 Lionel kidnaps Clark and holds him in a kryptonite-lined cell at a Luthorcorp facility; Chloe and Lana confront Lionel, who blames Lex, and they then take Kara to the Fortress and plead with Jor-El to restore her memory so she can save Clark.


7x15 - Veritas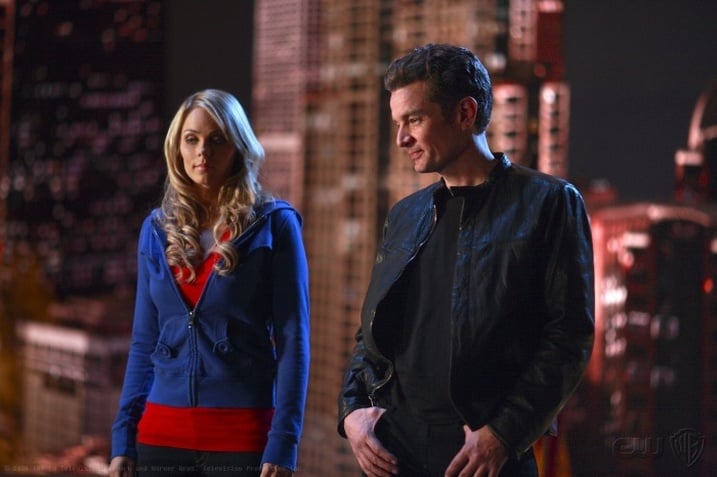 When Brainiac ends up in a confrontation with Clark after trying to coerce Kara into joining him, he takes it out on Lana.


7x16 - Descent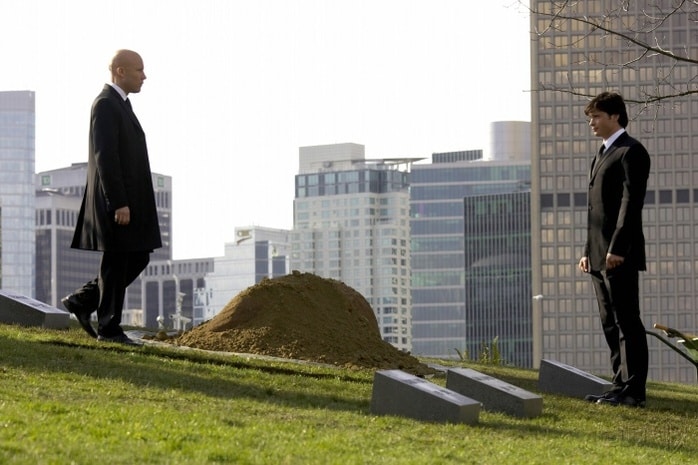 Despite his father's warning, Lex still finds himself in a power struggle from within over the secret to The Traveler...with some deadly results.


7x17 - Sleeper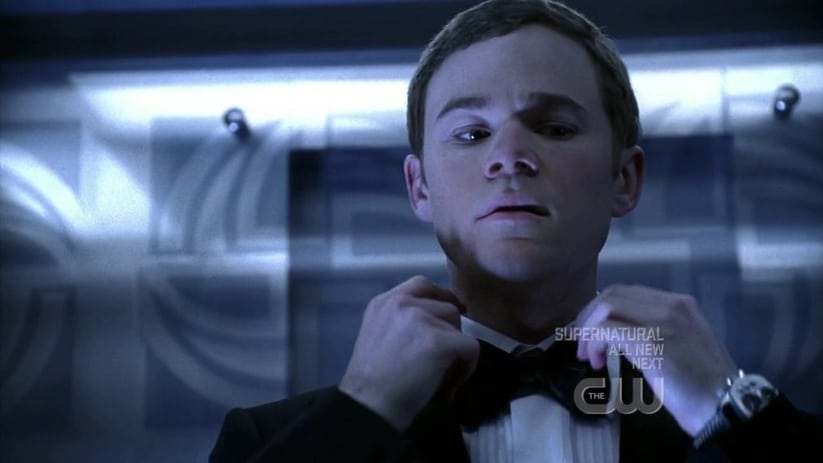 All in one night, the Feds try to head off Chloe, who's hacking into top secret computers, convince Jimmy Olsen that she's a terrorist, and ground Lex, preventing him from flying anywhere.


7x18 - Apocalypse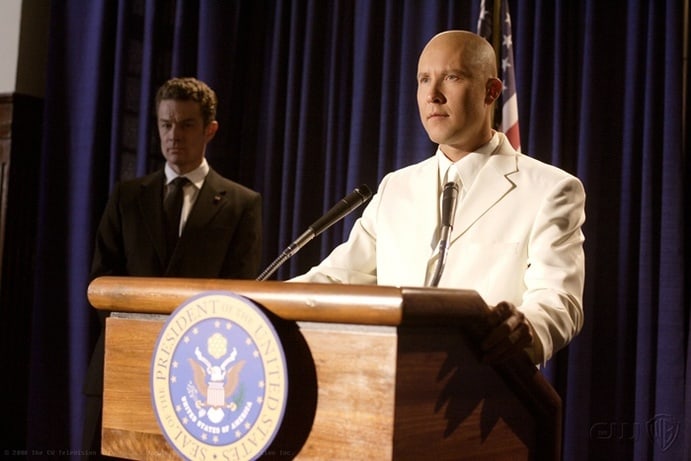 Clark is shown by Jor-El what life on Earth would have been like, had he not sent him there instead of facing the doom of his fellow Kryptonians.


7x19 - Quest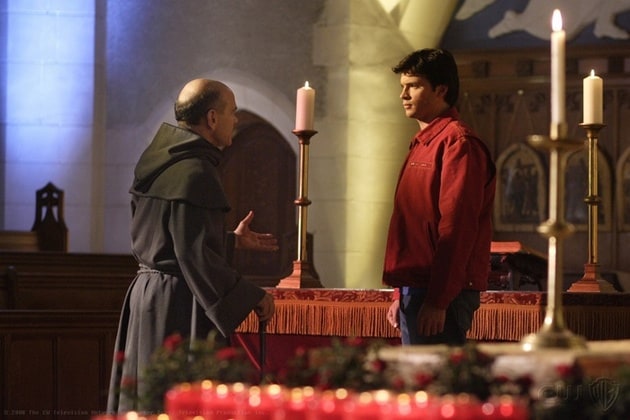 When a member of the Veritas clan attacks in his name and carves Kryptonian symbols in the victim's chest, Clark stands by his principles in hurting no human being, even though the victim is Lex Luthor


7x20 - Arctic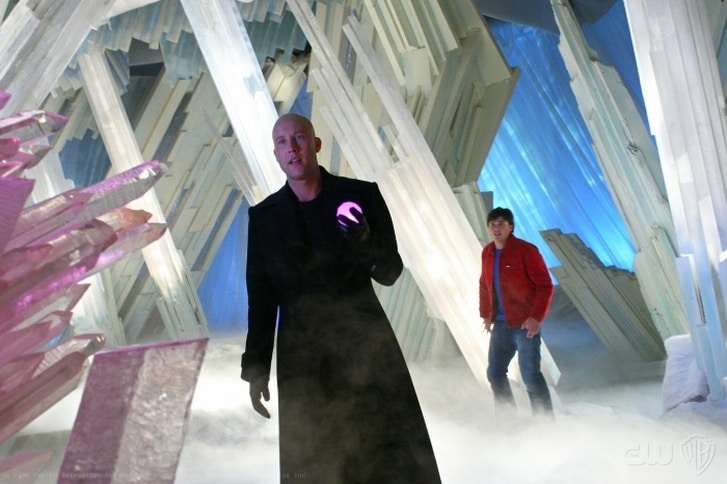 Clark feels that Kara is under the effects of red kryptonite when he discovers that she is the reason for the plane containing the last member of the Veritas exploding. Lex is directed to look for answers surrounding the traveller in the Arctic Circle, where Clark's Fortress of Solitude rests.


Overall: 8.7/10
jordanwiles94's rating:

This season Clark Kent learned more about himself, his Kryptonian background, and his destiny than ever before. He battled the last phantom Bizarro and released his Kryptonian cousin Kara from nineteen years in suspended animation.

Clark reunited with and started dating Lana Lang again. She divorced Lex and returned to Smallville. Lana began a non-profit organization with the intent to help meteor-infected individuals. However, Lana constantly battled conflicting feelings within herself, fueled by anger and hurt over her relationship with Lex. Lana fell victim to evil supercomputer Brainiac, who put her in a painful coma for several weeks. Upon waking, Lana left Smallville and Clark.

Lex learned about the existence of Veritas, based on the theory of the Traveler, a powerful being who would either save the world or destroy it. Lex relentlessly hunted the truth: he continued several controversial research projects and he purchased the Daily Planet to control information until it led him to eventually murder his father Lionel, who was simultaneously trying to protect the Traveler.

Chloe was able to master her mysterious meteor power, a form of empathic Healing. Chloe's career also hit a bump with the hiring of new editor Grant Gabriel. Grant hired her cousin Lois Lane, but it was revealed that Grant was actually Lex Luthor's cloned brother. Chloe and Jimmy got back together, but Jimmy became entangled in Lex's machinations. When he refused to comply with Lex's demands, Lex had Chloe arrested for illegal hacking, and her fate remains unknown.

Clark also had to deal with the return of Brainiac, who revealed to Lex that Clark was the Traveler. Finally learning the truth about his former friend, Lex and Clark faced off in his Fortress of Solitude. Lex fulfilled his perceived destiny to destroy the Traveler and protect the Earth as the Fortress crumbled around them.
Added to