32

vote
"La Domenica del Corriere" Gallery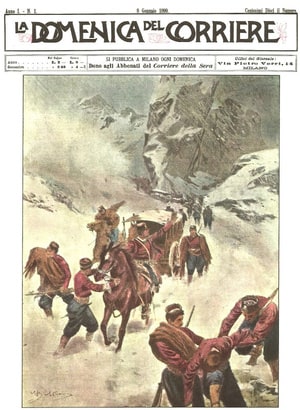 La Domenica del Corriere
(The Sunday of
Corriere
) was a weekly newsmagazine whose first issue was published on 8th January 1899. Its name was after the eminent Milan newspaper
Corriere della Sera
(The courier of the evening).
La Domenica del Corriere
was the most popular Italian newsmagazine from its beginning to the 1960s.
Above: cover of the first issue, by Achille Beltrame, about a dramatic snow storm in Montenegro.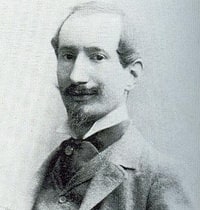 Achille Beltrame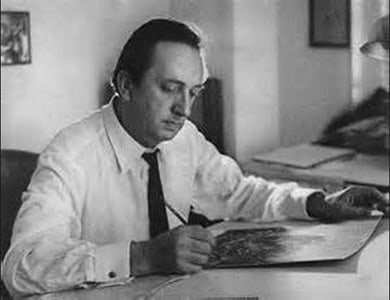 Walter Molino
Italian graphics and painters Achille Beltrame (until the 1930s) and Walter Molino (from the late 1940s to 1968) were the most popular authors of covers for
La Domenica del Corriere
.
Gallery Index
1. International Showbiz
2. Catholic Church
3. Sport
4. Reigning Families and Former Sovrans
5. Political Turmoils
6. Politics
7. Sea and Sailing
8. Mountains ans Mountaineering
9. Railways and Trains
10. Roads and Driving
11. Sky and Flying
12. Space
13. Puzzling News
14. Crime News
15. Families
16. Children
17. Fatalities
18. Natural Disasters
19. Animals
20. Oddities
21. Weddings
22. Christmas and New Year's Day
23. Italian Peculiarities
24. Italian Showbiz
Anniversary Issues:
-World War I
-World War I_24th May 1915
See also: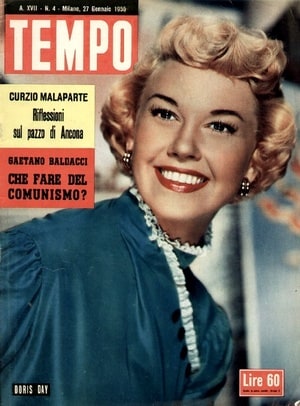 Tempo Gallery (Italian Magazine)
Added to

41 votes
Favorite Lists #1
(31 lists)
list by kathy
Published 8 years, 9 months ago

10 comments

28 votes
Favorite Lists
(77 lists)
list by iknowthat
Published 8 years, 10 months ago

6 comments