27

vote
5142 Views Share:
Classic Airships [LZ 127 Graf Zeppelin]
Cars list created by Anautix
This is the first list in a series of classic airship lists.
The sections in this list are:
1. LZ 127 in Germany
2. Flights around the World
3. Interior Views
4. VIP (Crew, famous Passengers, Sponsor)
5. Construction of LZ 127
6. Videos
LZ 127 Graf Zeppelin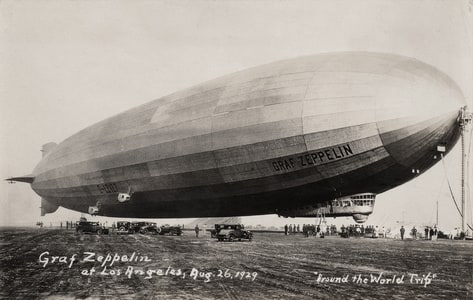 LZ 127 Graf Zeppelin (Deutsches Luftschiff Zeppelin #127; Registration: D-LZ 127) was a German-built and -operated, passenger-carrying, hydrogen-filled, rigid airship which operated commercially from 1928 to 1937. It was named after the German pioneer of airships, Graf Ferdinand von Zeppelin, who was a Count in the German nobility.
The 'Graf Zeppelin' is considered the finest airship ever built. It flew more miles than any airship had done to that time or would in the future. Its first flight was on September 18, 1928. In August 1929, it circled the globe. Its flight began with a trip from Friedrichshaften, Germany, to Lakehurst, New Jersey, allowing William Randolph Hearst, who had financed the trip in exchange for exclusive rights to the story, to claim that the voyage began from American soil. Piloted by Eckener, the craft stopped only at Tokyo, Japan, Los Angeles, California, and Lakehurst. The trip took 12 days—less time than the ocean trip from Tokyo to San Francisco.
During the 10 years the Graf Zeppelin flew, it made 590 flights including 144 ocean crossings. It flew more than one million miles (1,609,344 kilometers), visited the United States, the Arctic, the Middle East, and South America, and carried 13,110 passengers.
sources:
wikipedia
,
About.com
Graf Ferdinand von Zeppelin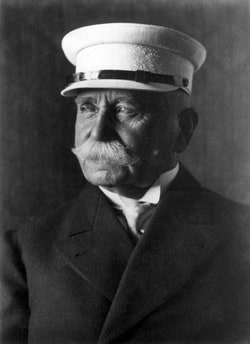 Count Ferdinand von Zeppelin was the inventor of the rigid airship, or dirigible balloon. He was born July 8, 1838, in Konstanz, Prussia, and educated at the Ludwigsburg Military Academy and the University of Tübingen. Ferdinand von Zeppelin entered the Prussian army in 1858. Zeppelin went to the United States in 1863 to work as a military observer for the Union army in the American Civil War and later explored the headwaters of the Mississippi River, making his first balloon flight while he was in Minnesota. He served in the Franco-Prussian War of 1870–71, and retired in 1891 with the rank of brigadier general.
Ferdinand von Zeppelin spent nearly a decade developing the dirigible. The first of many rigid dirigibles, called zeppelins in his honor, was completed in 1900. He made the first directed flight on July 2, 1900. In 1910, a zeppelin provided the first commercial air service for passengers. By his death in 1917, he had built a zeppelin fleet, some of which were used to bomb London during World War I. However, they were too slow and explosive a target in wartime and too fragile to withstand bad weather. They were found to be vulnerable to antiaircraft fire, and about 40 were shot down over London.
After the war, they were used in commercial flights until the crash of the Hindenburg in 1937.
Ferdinand von Zeppelin died on March 8, 1917.
Source:
About.com
Dr. Ludwig Dürr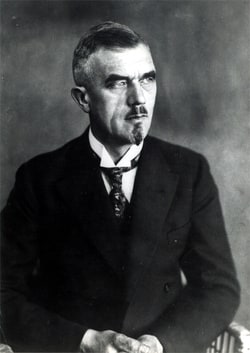 Chief designer/engineer of 119 Zeppelins (LZ2 to LZ 131) and technical director of Luftschiffbau Zeppelin GmbH.
------------------------------------------
Other lists of classic airships will follow later:
LZ 129 Hindenburg
LZ 130 Zeppelin II
Airships worldwide
Early Models
------------------------------------------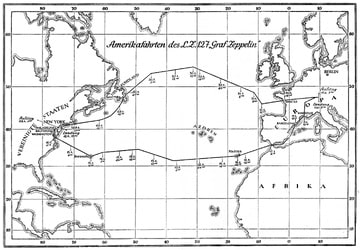 Flight Across the Atlantic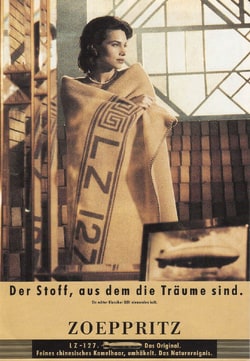 LZ 127 blankets advertising
US Graf Zeppelin stamp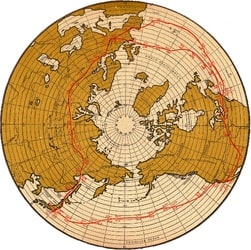 Round-the-World flight (1929)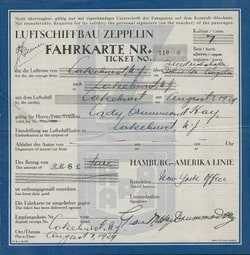 Lady Grace Drummond Hay's ticket (1929)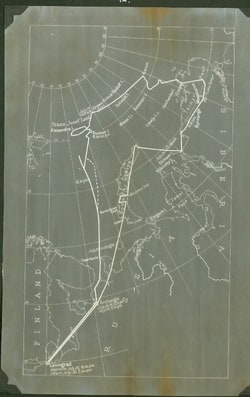 Polar Flight (1931)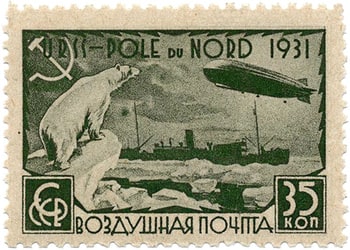 Soviet airmail stamp (1931)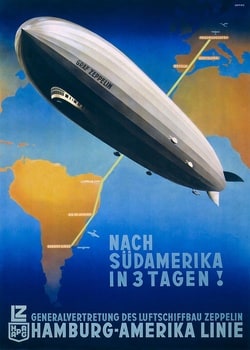 Flights to South America in 3 days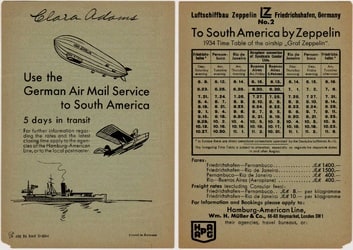 Time Table Flights to S-America (1934)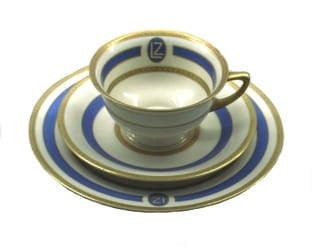 Added to

37 votes
Favorite Lists #2
(30 lists)
list by kathy
Published 8 years, 11 months ago

11 comments