15

vote
634 Views Share:
World War I_24th May 1915
Person list created by rickterenzi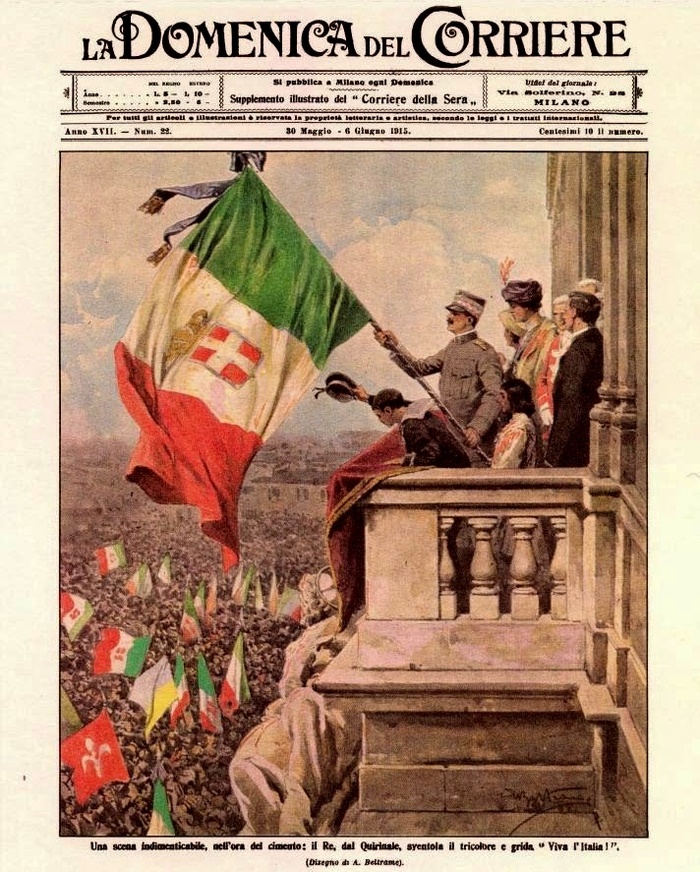 In Rome, from the balcony of
Quirinale
, King Vittorio Emanuele III and the Savoia Family greet the huge crowd hailing the Italian intervention.
In the note:
An unforgettable scene, in the hour of trial: the King, from Quirinale, waving the tricolor
(the Italian flag)
and shouting "Hooray for Italy!"
(30th May 1915).
Cover by Achille Beltrame.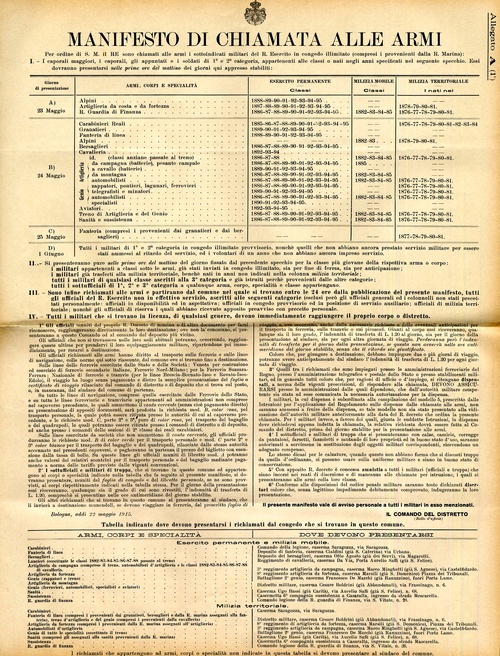 The official poster that ordered the general mobilization in Italy from 23rd May 1915.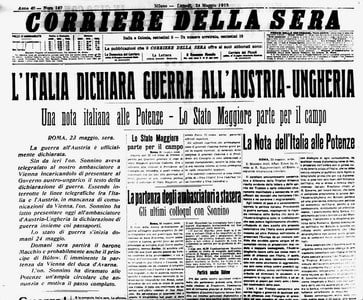 Front page of eminent Milan newspaper
Corriere della Sera
(Courier of the evening):
Italy Declares War to Austria-Hungary
(24th May 1915).
See also: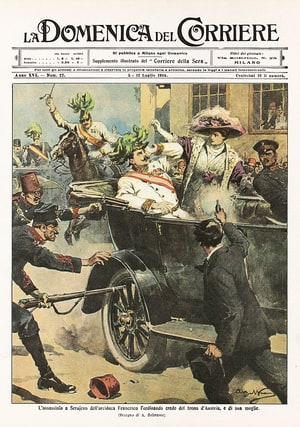 La Domenica del Corriere_World War I
Added to

32 votes
"La Domenica del Corriere" Gallery
(26 lists)
list by rickterenzi
Published 8 years ago

2 comments