Sort by:
Showing

10

items
Decade:
Rating:
List Type:

Add items to section
The Dukes of Hazzard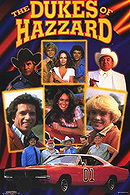 This show was inspired by a low-budget, drive in movie from 1975, Moonrunners.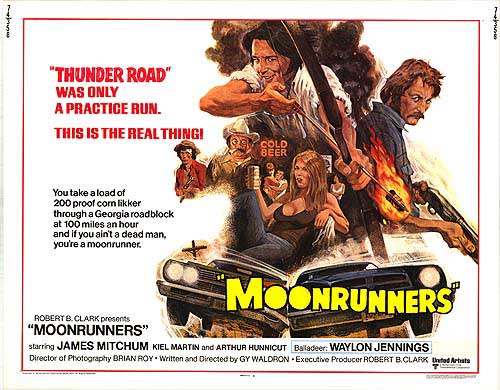 The movie featured Jim Mitchum and Keil Martin as a couple of moonshine runners that deliver for their Uncle Jesse, played by character actor Arthur Hunnicutt.
Moonrunners was based on the experiences of ex-moonshiner, Jerry Rushing, who had a small role as a bad guy at The Boar's Nest bar.
The movie, like the series, is narrated by Waylon Jennings, credited as "The Balladeer".
The two cousins delivery Uncle Jesse's "grandaddy's grandaddy's" recipe in a stockcar named Traveller after General Lee's horse.
Uncle Jesse takes in a girl with family trouble, Beth Ann, and one of the Cousins courts her. She shares many similarities with Daisy Duke.
There is a bad guy, stockcar competitor named Cooter.
The Shiloh County Boss has taken over all the other moonshine in the county, but Uncle Jesse will not sell out because he doesn't want his moonshine to be mixed with lesser quality liquor. He takes pride in his product. It is aged 2 years, allways bottled in glass, never plastic jugs, and uses 2 stills he calls Molly and Beulah.
The movie also has a sherrif named Roscoe Coltrane.
Of course, it is up to the cousins to put Boss Rainy's moonshining factory out of buisness.
The crude elements were toned down for the TV series.

Add items to section
Happy Days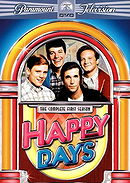 Contrary to popular belief, Happy Days was not inspired by 'American Graffiti'.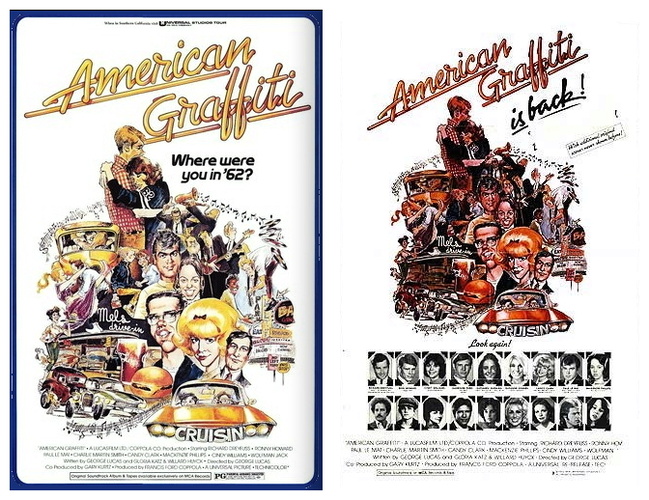 Happy Days began as an unsold pilot in 1971 called 'New Family in Town'. It had different actors in the roles of Howard Cunningham and Joanie Cunningham and no Fonzie character. When Paramount passed on it, the pilot was recycled and re-titled 'Love and the Happy Days' as a segment of the anthology series 'Love, American Style'.
In 1972 George Lucas asked to view the pilot to determine if Ron Howard would be suitable to play a teenager in a movie he had in pre-production, called 'American Graffiti'. When that movie became the top-grossing film of 1973, show creator Garry Marshall and ABC recast the unsold pilot to turn Happy Days into a series.
In an interview, Garry Marshall said his Executive Producer told him,"If we do a TV series that takes place in another era, and when it goes into reruns, then it won't look old."

Add items to section
Route 66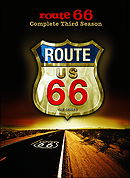 This series was about 2 young men who travel the country in a newly-inheritated Corvette sports car. They symbolized restless youth searching for meaning in the early 1960s. Their names were Todd and Buz. Tod (Martin Milner) is an All-American type, while the working-class Buz (George Maharis) is looser, hipper, more Beat Generation in attitude. There were subtle indications the Buz character was intended to loosely embody Jack Kerouac in appearance and attitudes.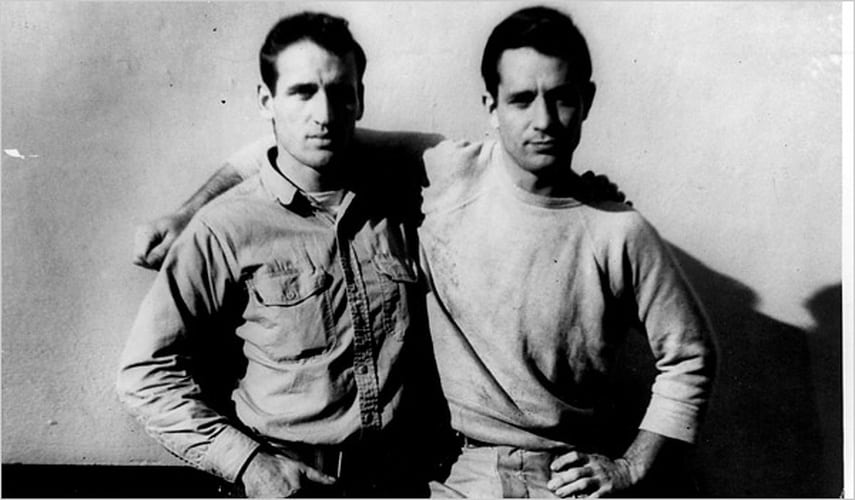 Jack Kerouac tried to sue the show's producer Stirling Silliphant, claiming that it plagiarized his novel On the Road, which also featured two buddies traveling America's byways in search of adventure. McNally said Kerouac was "appalled by the show's violence," but the lawyers he contacted convinced him that he could never win a lawsuit.

Add items to section
The Fugitive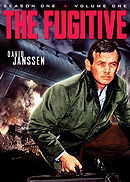 The Fugitive, a QM Production—starring David Janssen as Dr. Richard Kimble: an innocent victim of blind justice, falsely convicted for the murder of his wife ... reprieved by fate when a train wreck freed him en route to the death house ... freed him to hide in lonely desperation, to change his identity, to toil at many jobs ... freed him to search for a one-armed man he saw leave the scene of the crime ... freed him to run before the relentless pursuit of the police lieutenant obsessed with his capture.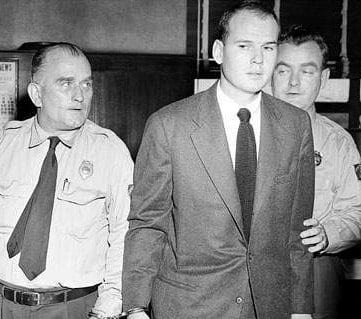 The series was conceived by Roy Huggins and produced by Quinn Martin. It is popularly believed that the series was based in part on the real-life story of Sam Sheppard, an Ohio doctor accused of murdering his wife. Although convicted and imprisoned, Sheppard claimed that his wife had been murdered by a "bushy-haired man". Sheppard's brothers hired F. Lee Bailey to appeal the conviction. Bailey defended Sheppard and won an acquittal in the second trial. Huggins denied basing the series on Sheppard, though the show's film editor, Ken Wilhoit, was married to Susan Hayes, who had had an intimate relationship with Sheppard prior to the murder and testified during the first trial in 1954.
The concept proved to be perfect for television programming. While shows like Route 66 had employed the same anthology-like premise of wanderers finding adventure in each new place they came to, The Fugitive answered two questions that had bedeviled many similar series: "Why doesn't the protagonist settle down somewhere?" and "Why is the protagonist trying to solve these problems himself instead of calling in the police?" Casting a doctor as the protagonist also provided the series a wider "range of entry" into local stories, as Kimble's medical knowledge would allow him alone to recognize essential elements of the episode (e.g., subtle medical symptoms or an abused medicine) and the commonplace doctor's ethic (e.g. to provide aid in emergencies) would naturally lead him into dangerous situations.

Add items to section
The Dick Van Dyke Show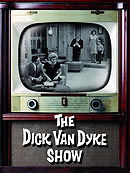 This show was created by Carl Reiner based partially on his experiences as a writer/performer on 'Your Show of Shows' starring Sid Ceasar.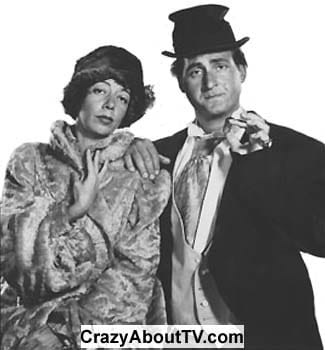 The main character, Head writer Rob Petrie is based on Reiner. His co-worker, Buddy Sorrell is based on another Ceasar writer, Mel Brooks, and the egocentric Alan Brady is a combination of Ceasar, Milton Berle, and Jackie Gleason. The show gives the viewer an "inside look" at how a television show is written and produced. The show leads you to beleive a new show is written and performed live on a weekly basis. That was true back in the 1950s live television era when Reiner was working on Sid Ceasar's show, but by the 60s, when the Alan Brady Show is supposed to have been on, they already had shooting schedules, video tapes, and no one did live TV on a regular basis.

Add items to section
The Six million Dollar Man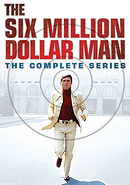 The show is based on the novel Cyborg by Martin Caidin, and during pre-production, that was the proposed title of the series.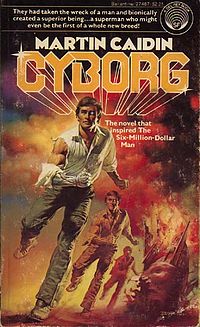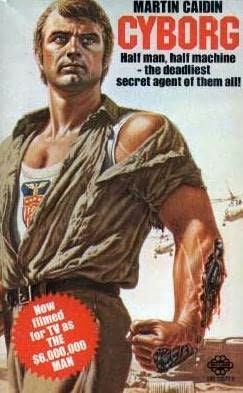 The background story of the original novel and the later series is the crash of former astronaut Steve Austin in a "lifting body" craft. Austin is severely injured in the crash and is "rebuilt" in a title-giving operation that costs at least six million dollars ($6 million in 1973 adjusted for inflation in 2012 using Bureau of Labor Statistics would be $31 million). His right arm, both legs and the left eye are replaced by "bionic" implants that enhance his strength, speed and vision far above human norms: he can run at speeds of 60 mph (97 km/h), and his eye has a 20:1 zoom lens (In the novel it is a camera) and infrared capabilities while his limbs all have the equivalent power of a bulldozer. He uses his enhanced abilities to work for the OSI (Office of Scientific Intelligence) as a secret agent (and as a guinea pig for bionics).
Caidin's novel was a best-seller when it was published in 1972, and he followed it up with three sequels. In March 1973, Cyborg was loosely adapted as a made-for-TV movie titled "The Six Million Dollar Man" starring Majors as Austin. The first film was a major ratings success and was followed by two more made-for-TV films in October and November 1973. The first was titled The Six Million Dollar Man: "Wine, Women and War" and bore strong resemblances to Caidin's second Cyborg novel, Operation Nuke. This was followed by the debut, in January 1974, of The Six Million Dollar Man as a weekly hour-long series. The last two movies, produced by Glen A. Larson, notably introduced a James Bond flavor to the series. The hour-long series, produced by Harve Bennett, dispensed with the James Bond-gloss of the movies, and portrayed a more down-to-earth Austin. A number of changes had to be made to Caidin's version of the character to make him work for television. In the original novels Austin was an Air Force officer, but also a cold-blooded killer, while the TV version rarely killed after his status as a childhood hero had been realized. In fact, Austin explicitly states his opposition to killing in the pilot film, making him more TV-friendly.
A number of changes to Austin's bionics were also made. In the novel, Austin's left arm, not his right, was the bionic one. Austin was blind in his bionic eye in the books, which was simply used as alternately a camera or a laser, and was removable. The book version of Steve Austin had some abilities the TV version lacked, such as a radio transmitter contained within a rib, a steel-reinforced skull that made it impossible for him to be knocked out with a blow to the head, and a CO2-powered poison dart gun in one of his bionic fingers which the literary version of Austin often used to eliminate bad guys.

Add items to section
The Monkees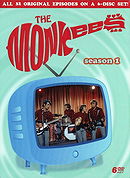 This half hour sitcom was inspired by the successful Beatles movies, A Hard Days Night and Help. Each episode would contain at least one musical "romp" which might have nothing to do with the storyline. In retrospect, these vignettes now look very much like music videos: short, self-contained films of songs in ways that echoed Beatles' recent ventures into promotional films for their singles.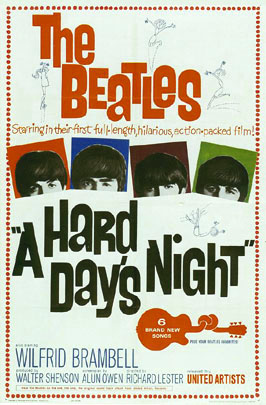 Each of the four actors were given a different personality to portray: Mickey Dolenz the funny one, Mike Nesmith the smart and serious one, Peter Tork the naive one, and Davey Jones the cute one. Their characters were loosely based on their real selves, with the exception of Tork, who was actually a quiet intellectual. The character types also had much in common with the respective personalities of The Beatles, with Dolenz representing the madcap attitude of John Lennon, Nesmith effecting the deadpan seriousness of George Harrison, Tork depicting the odd-man-out quality of Ringo Starr, and Jones conveying the pin-up appeal of Paul McCartney.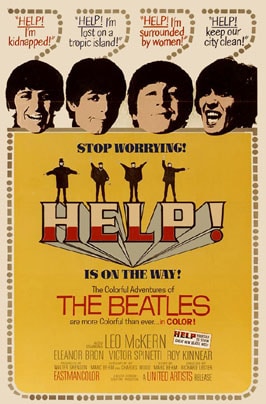 Dolenz said in a 2007 interview on the Roe Conn radio program that, while inspiration did come from the Beatles, the band's image was not meant to be a rip-off of them. He said that the Beatles were always depicted as superstars with legions of fans, whereas the Monkees were always depicted as unsigned and struggling to make a buck. This is reflected numerous times throughout the series, such as in the pilot where Mike Nesmith is seen throwing darts at a Beatles album sleeve. Also in a screen test, a Monkee asks what the Beatles have that they don't have. They sing "Thirteen million dollars!"

Add items to section
Perry Mason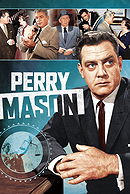 Perry Mason is a fictional character, a defense attorney who was the main character in works of detective fiction authored by Erle Stanley Gardner. Perry Mason was featured in more than 80 novels and short stories, most of which had a plot involving his client's murder trial. Typically, Mason was able to establish his client's innocence by implicating another character, who then confessed. Gardner, who was one of the best-selling authors of all time, had "135 million copies of his books in print in America alone in the year of his death" in 1969.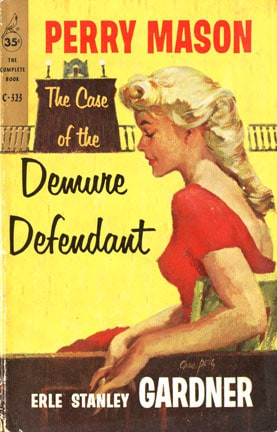 The character of Perry Mason was portrayed each weekday on a long-running radio series,followed by well-known depictions on film and television, including "television's most successful and longest-running lawyer series"from 1957 to 1966 starring Raymond Burr, who went on to portray the character in 30 made-for-TV movies filmed from 1985 to 1993.

Add items to section
The Waltons

This TV series was created by Earl Hamner, Jr., based on his book Spencer's Mountain, and a 1963 film of the same name. The show is centered on a family in a rural Virginia community during the Great Depression and World War II.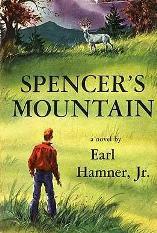 Earl Hamner's rural childhood growing up in the unincorporated community of Schuyler, Virginia, provided the basis for the setting and many of the storylines of The Waltons. His family and the community provided many life experiences which aided in the characters, values, area, and human-interest stories of his books, movies, and television series. Hamner provided the voice-over of the older John-Boy, usually heard at the beginning and end of each episode. The children were all based on, or were composites of Hamner's real-life brothers and sister.
John-Boy Walton's fictional alma mater, Boatwright University, is patterned after Richmond College, which became part of the University of Richmond on Boatwright Drive, near Westham Station in The West End of Richmond, Virginia, about 70 miles east of Schuyler.

Add items to section
Little House on the Prairie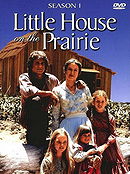 The show is an adaptation of Laura Ingalls Wilder's best-selling series of Little House books. Television producer and NBC executive Ed Friendly became aware of this endearing story in the early 1970s. He asked Michael Landon to direct the pilot movie, who agreed on the condition that he could also play Charles Ingalls.
Several of the episodes written by Michael Landon were recycled storylines from ones that he had written for Bonanza. Season two's "A Matter of Faith" was based on the Bonanza episode "A Matter of Circumstance"; season five's "Someone Please Love Me" was based on the Bonanza episode "A Dream To Dream"; season seven's "The Silent Cry" was based on the Bonanza episode "The Sound of Sadness"; season eight's "He Was Only Twelve" was based on the Bonanza episode "He Was Only Seven"; and season nine's "Little Lou" was based on the Bonanza episode "It's A Small World."
This is a list of what inspired various TV series.
Added to