Add items to section
Lennon: The Man, The Myth, The Music by Tim Riley
Lennon: The Man, The Myth, The Music
by Tim Riley

This recent biography by Tim Riley explores Lennon from his childhood beginnings to his tragic end and draws on previously unseen or under-utilized materials, including the memoir of Lennon's father Alf, new records from the city of Liverpool, and fresh interviews with the Beatle's friends and enemies. "I think [Lennon] was an enigma to himself," Riley said in an interview with Monitor Books editor Marjorie Kehe. "He was very mercurical, felt differently on different days ... as reflected through his writing, he is really deeply fascinating and quite unknowable.


Add items to section
John Lennon: The Life by Philip Norman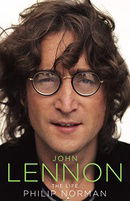 'John Lennon: The Life,' by Philip Norman

Norman focuses on the effect Lennon's mother Julia had on his entire life, in addition to drawing on insightful interviews with Paul McCartney, Yoko Ono, George Martin, and a moving discussion with Sean Lennon, the artist's second son. The book also provides new spins on well-known Lennon stories like his life with his aunt Mimi, his work with McCartney, and how his relationship with Ono changed both him and the Beatles. "At once retrospective and immediate, the author pulls us through time with luminous detail, wisely resisting the temptation to psychoanalyze Lennon from afar," wrote Monitor critic Lorne Entress. "The result is a wonderful unfolding of Lennon's life with all its talent, tenderness and tragedy."

Add items to section
Can't Buy Me Love: The Beatles, Britain and Americ
'Can't Buy Me Love: The Beatles, Britain and America,' by Jonathan Gould

Gould's book provides a compelling view of the Britain that Lennon and the other Beatles grew up in and skilled descriptions of the Beatles' musical canon as well as an illuminating take on the complex relationship between Lennon and fellow Beatle McCartney. "A nearly 20-year labor of love by a first-time writer, it's a fascinating, witty, and highly original take on Beatles music and mystique, and a worthy addition to 'Beatle lit,'" wrote Monitor critic and design director John Kehe.

Add items to section
John by Cynthia Lennon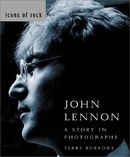 'John,' by Cynthia Lennon

This memoir by Lennon's first wife includes a foreword by their son Julian. Beginning with Cynthia and John's meeting in 1958 at art school, "John" covers familiar stories but through a new and important perspective. The book has its fair share of tough moments and Cynthia is candid about John's sometimes neglectful and cruel treatment of her and Julian. Nonetheless, a current of affection runs throughout and the book remains a vital account of the private life of the often inscrutable Beatle.


Add items to section
Lennon Legend: An Illustrated Life of John Lennon

'Lennon Legend: An Illustrated Life of John Lennon,' by James Henke

Yoko Ono made her archives available to Henke, and the book includes many photographs as well as Lennon's personal documents, like his written versions of song lyrics. Check out previously unseen items that can be removed from the book like a reproduction of a report card from Lennon's school days ("attitude in class most unsatisfactory" from Religious Instruction class) and of the cards from the art show where Ono first met the Beatle. It also includes a CD of Lennon performing "Imagine" live and giving an interview.

John Lennon, killed by a gunman in 1980, was the subject for many biographers before and after his death. Here are a few of the best books about the Beatle we will never forget.
Added to