Original Gangsters: 10 Genuine Outlaws
Sort by:
Showing

12

items
Decade:
Rating:
List Type:

Add items to section
Charles Bronson as Machine Gun Kelly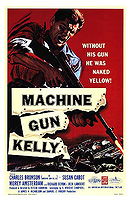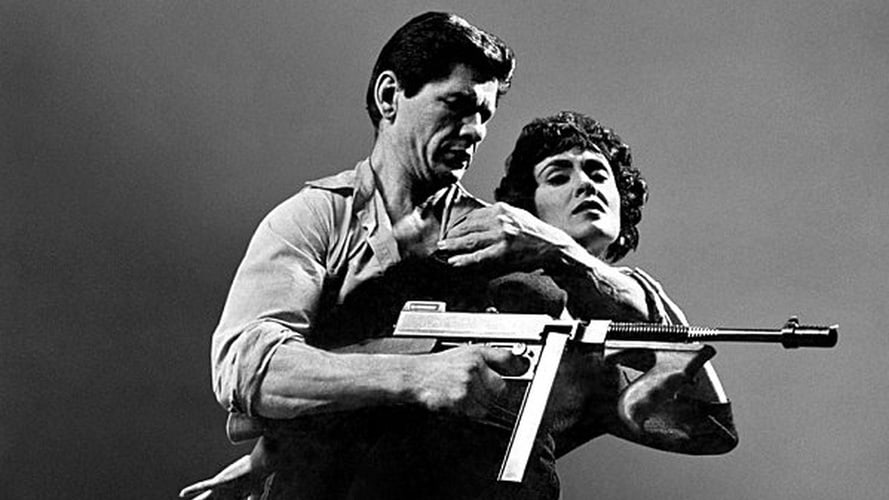 Directed by Roger Corman, this low-budget look at the criminal misadventures of George "Machine Gun" Kelly is surprisingly effective. And there's a good reason: A notable and unforgettable mug is playing his first leading role, the young Charles Bronson. Like Bonnie and Clyde, a considerably more famous and well-regarded movie (though Machine Gun Kelly received nice praise as well), Bronson's Kelly teams up with a woman, Flo Becker (Susan Cabot), who is a lot bossier than Bonnie Parker.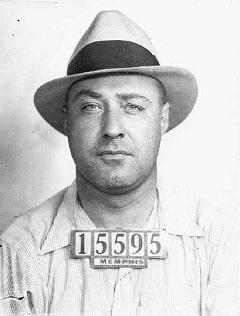 As usual with these pictures (and real-life characters) things go haywire: Kelly becomes public enemy No. 1, he pulls an ill-fated robbery, Morey Amsterdam (his character, rather) loses an arm, and Kelly holds the daughter of a wealthy businessman for ransom (according to this movie, overbearing Flo made him do it). And then there's some double-crossing and ... I won't say anymore. It's a punchy, nervy movie, and Bronson is something to behold, as usual. More than the real life Kelly himself.

Add items to section
Paolo Seganti as Johnny Stompanato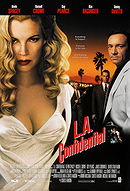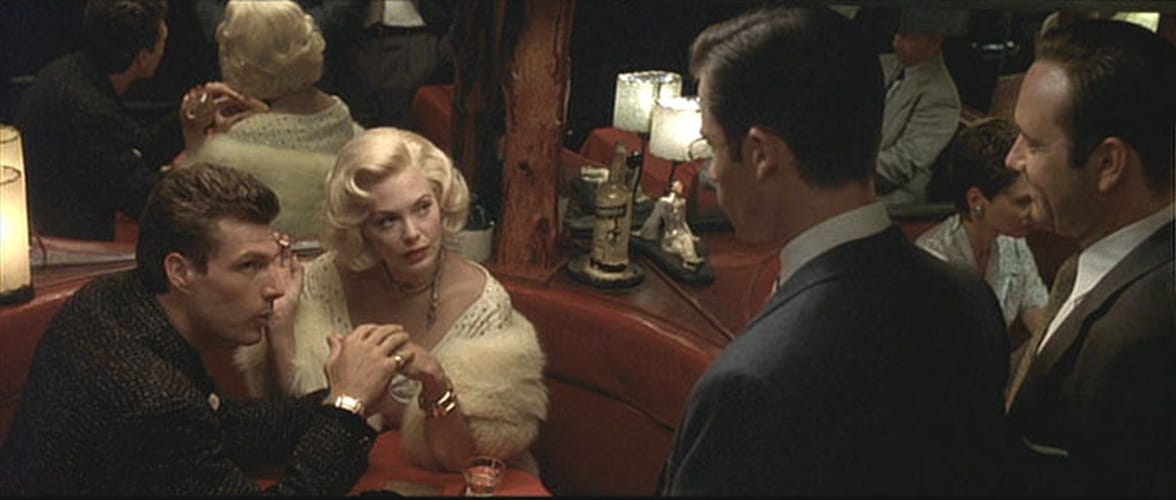 He's got a small part in L.A. Confidential, but it's such a memorable moment that it sits at the heart of James Ellroy's corrupt movie star/mobster/cop connection of 1950s Los Angeles. The right-hand man to Mickey Cohen and starlet seducer of impressive proportions (Lana Turner? Good catch for one of Cohen's goons), the moment involves straight-arrow cops Ed Exley (Guy Pearce) and flashy Jack Vincennes (Kevin Spacey) approaching Lana Turner and her date, Johnny Stompanato (Paolo Seganti), at the Formosa.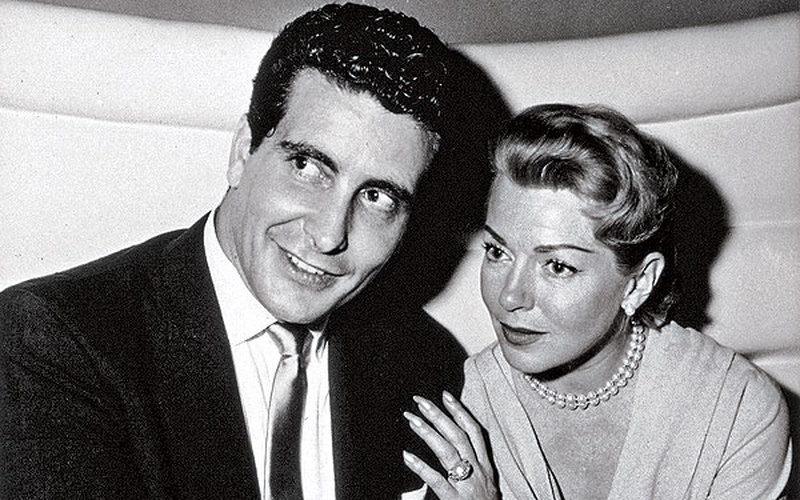 Exley accuses Turner of being a Turner look-alike (alluding to a prostitution ring in which women were made to look like movie stars), but after Vincennes says, "She is Lana Turner," the real Lana rightfully throws her drink in his face. Good thing it didn't lead to more. The real-life Stompanato was not exactly a nice guy. Turner's own daughter stabbed him to death after an exceptionally distressing fight broke out between the mobster and her mother.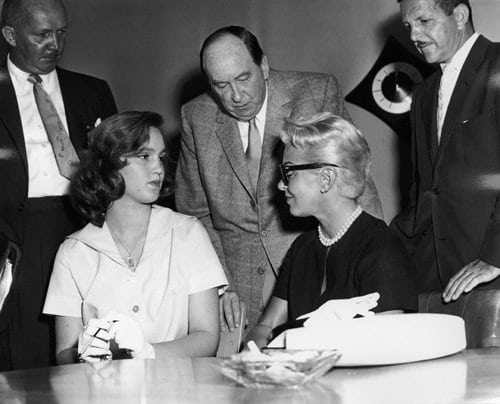 But mother and daughter turned out OK. Lana made the greatest film of her career, Douglas Sirk's Imitation of Life and Cheryl Crane eventually wrote the riveting Detour about growing up with Lana. Now, where's their movie?

Add items to section
Robert De Niro as Al Capone in The Untouchables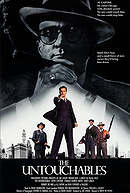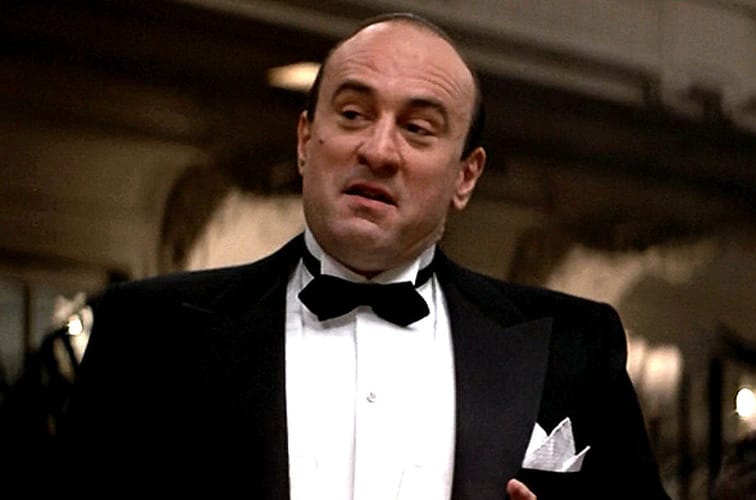 Brian De Palma's picture features one of the most powerful, volatile performances of Robert De Niro as the infamous Al Capone. Though Paul Muni played an inspired, brilliant version of Capone in Howard Hawks' masterpiece Scarface: The Shame of a Nation (which De Palma remade with his legendary, endlessly quoted Scarface starring Al Pacino), De Niro really dug his fingernails into this one -- and scratched -- hard. Or, rather, pummeled a poor man with a baseball bat.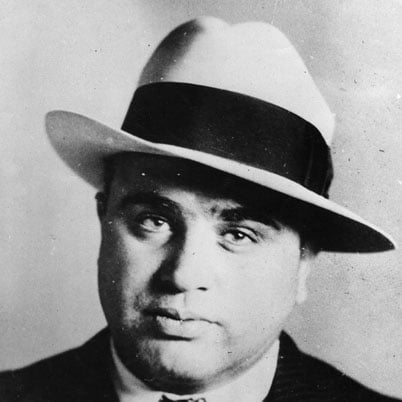 It's based on the real-life agents Eliot Ness (Kevin Costner) and His men, and follows them as they pursue gang leader Capone during the Prohibition era. The fascinating picture, with its gorgeous set pieces, smashing shootouts and superb acting, was highly praised, though some thought De Niro was over-the-top. Come on, he's playing Al Capone! He was right ... though no one can touch Paul Muni. I'm sure both De Niro and Capone would agree.

Add items to section
Ray Liotta as Henry Hill in Goodfellas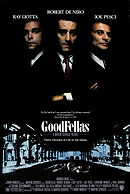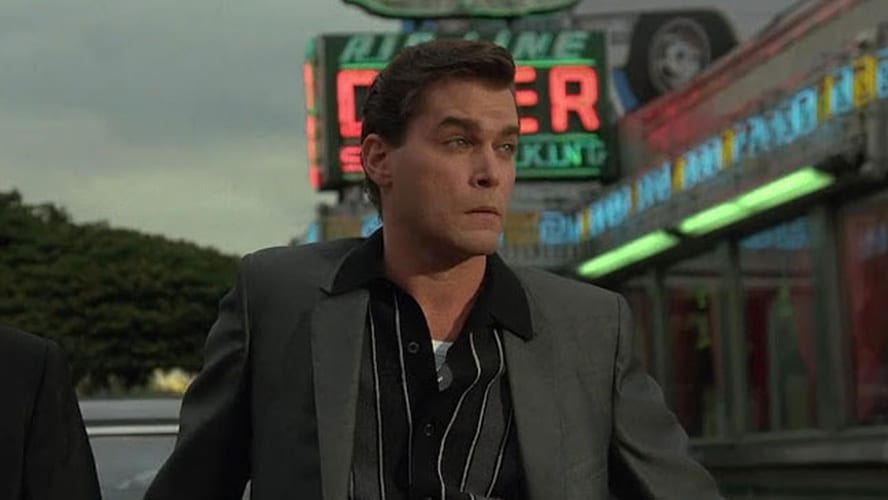 Martin Scorsese's Goodfellas remains one of the director's most innovative, inspired, oft-imitated and brilliantly crafted movies with one hell of a cast -- and Ray Liotta in the performance of his life. Liotta's Henry Hill is powerful, scary, funny, sad, sexy, ridiculous, understandable and inimitable. Hill's an interesting guy: He's not as violent as his cronies (Robert De Niro and Joe Pesci), and he's even the quiet one (as Pesci's mother, played by Scorsese's own mother, points out), but he's so deeply entrenched in the life and lifestyle that he starts losing control, brilliantly shown in the picture's third act.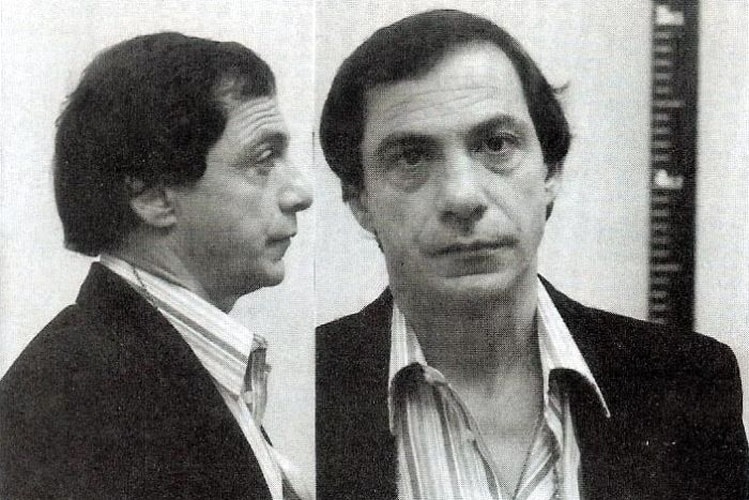 Though the picture's dirty deeds end up quite sad for many in the film (you don't want to mess with Paulie), it's Hill's marriage with Karen, played by a spectacular Lorraine Bracco, that feels just as heated and, finally, heartbreaking -- both saved and doomed. They will have to enter the witness protection program. It's terrible for Hill as he says by the end, "I'm an average nobody ... get to live the rest of my life like a schnook." The real Henry Hill had a more colorful fate -- more arrests, guest spots on Howard Stern and even opening a restaurant in West Haven, Connecticut called, yes, Wiseguys. He passed away last year.

Add items to section
Warren Beatty as Bugsy Siegel in Bugsy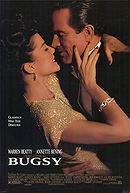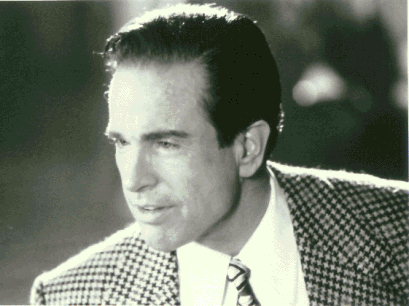 Bugsy. That good-looking, charming, dapper and violent (that's an understatement) gangster who built our dreamland/crazy town called Las Vegas. The nattily dressed Siegel transformed a patch of Nevada land into what was once a mobbed-up city of casinos (now a lot of theme parks, but I'm sure those gangsters are still floating around). It paid off for a while, but not so well in the end for Bugsy. So who better to play the good-looking so-and-so than Warren Beatty, a walking icon of the American dream? And with Barry Levinson at the helm?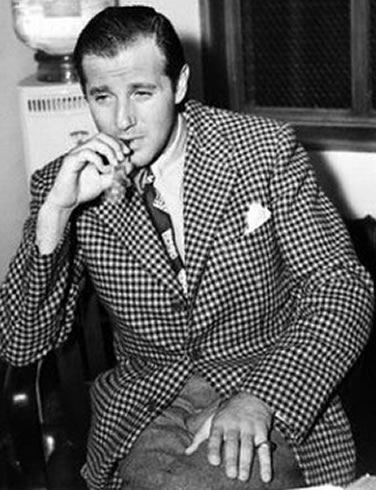 The movie, though very romantic, works: The acting is superb, the direction is gorgeous -- Levinson crafts something historically and culturally significant in telling the glamour and horror of Siegel's dream. The movie also features Beatty's future wife, Annette Bening, as Bugsy's true love Virginia Hill whom he called Flamingo, naming the famed casino after her. And it's still standing. My God, if those walls could talk. Maybe it'd be best to not listen. Nah... of course we'd want to listen.

Add items to section
Faye Dunaway and Warren Beatty as Bonnie and Clyde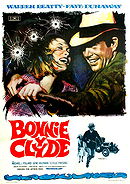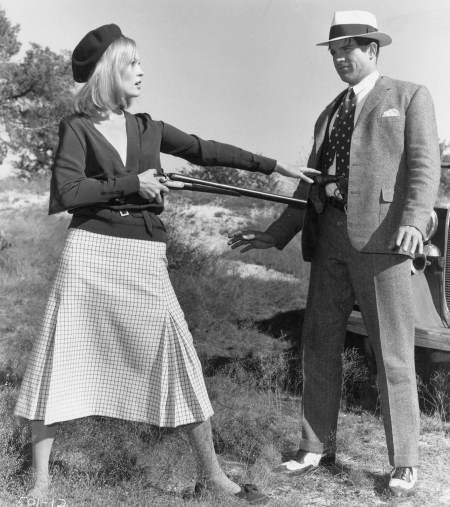 Arthur Penn and Warren Beatty shocked the hell out of '60s cinema with Bonnie and Clyde. This ingenious, modern and violent picture , though a period piece, was relevant to the times and still is. The 1967 picture, though heavily mythical in its beautiful look at a pair of hoodlums even John Dillinger had little respect for, was based (obviously) on the romanticized, real-life outlaw duo, a couple of in-love criminals (though sexually frustrated -- guns come euphemistically in handy here) who proclaim, "We rob banks." Indeed they do -- and they look good doing it in the absolutely gorgeous visages of Warren Beatty (Clyde) and a ravishing, fashion inspiring Faye Dunaway (Bonnie).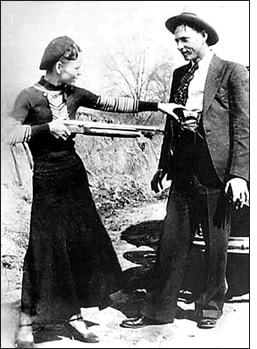 Though the real duo wasn't as glamorous (they slept in their cars a lot) they're the epitome of romantic mad love, living by their own moral code. Never mind how scummy their life could really be. Or that Clyde may have liked men (though he clearly cared deeply for Bonnie). There's been talks of a re-make, and this is a story that could be told again, but could it top Penn's version? I don't think so. So far, only Serge Gainsbourg and Brigitte Bardot did Bonnie and Clyde proud.

Add items to section
Denzel Washington as Frank Lucas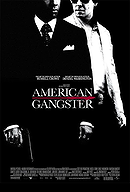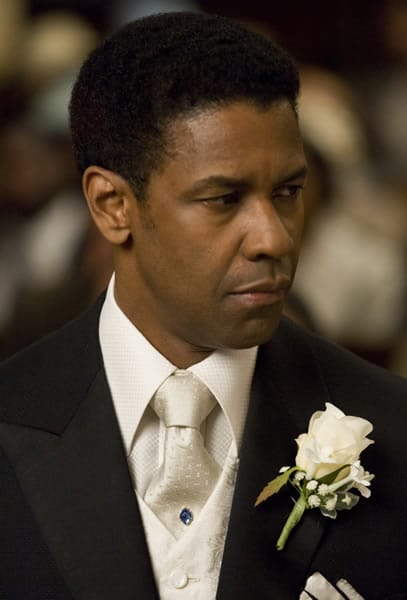 Ridley Scott directed this epic, entertaining and splendidly acted (especially by Denzel Washington in the lead role)account of drug lord Frank Lucas, a notorious and major importer of heroin in 1960s and 1970s Manhattan. Born in North Carolina, Lucas moved up the ranks in the Harlem crime world after mentorship by gangster Bumpy Johnson (which some real- life accounts having taken into question). After Bumpy dies, Lucas become the fur coat-wearing and seriously smart (though, obviously, morally dubious) drug king who nabbed his product directly from the source, Thailand. Lucas managed to get soldiers returning from the Vietnam War to smuggle the heroin via military planes.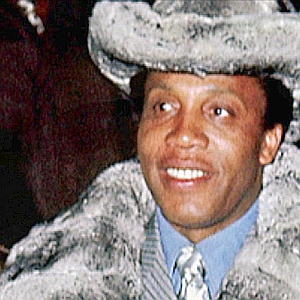 It was all very successful, especially with his lower prices for the dope, until he was busted (one of the reasons Washington reportedly agreed to take on this role was the arc of the complicated character. Washington even met the still-alive Lucas for research). Lucas is appealing, but Washington (and Scott working with a smart script by Steven Zaillian) makes you think twice about glorifying Lucas. Lucas has been out of the slammer since 1991 and leads his life now in a wheelchair.

Add items to section
Robert De Niro as Sam "Ace" Rothstein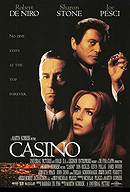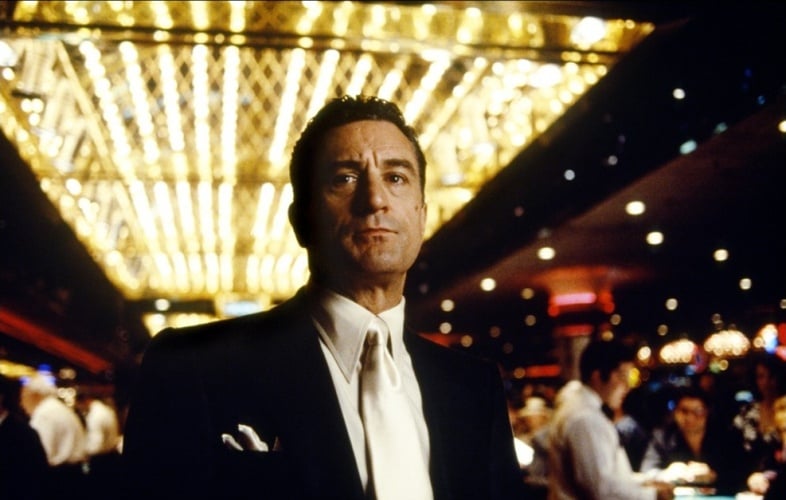 As Sam "Ace" Rothstein, Robert De Niro gives one of his most poignant performances in Martin Scorsese's ultra-violent, epic and underrated Casino, a movie that feels richer, more nuanced more masterful each time you watch it. That, and it features Don Rickles. My God, what's not to love? De Niro, based on real-life casino runner Frank Rosenthal, says this: "Running a casino is like robbing a bank with no cops around. For guys like me, Las Vegas washes away your sins. It's like a morality car wash." Indeed. Gangsters, love, hate, gambling and some terribly heartbreaking and, in the end, dysfunctional interpersonal relationships worm their way into this slot machine of life. De Niro is one of the "bad" guys, but you feel for him here as the former bookmaker who once ran a tightly wound casino for the mob. And then he makes some mistakes. Chiefly, he gets his friend and wife involved.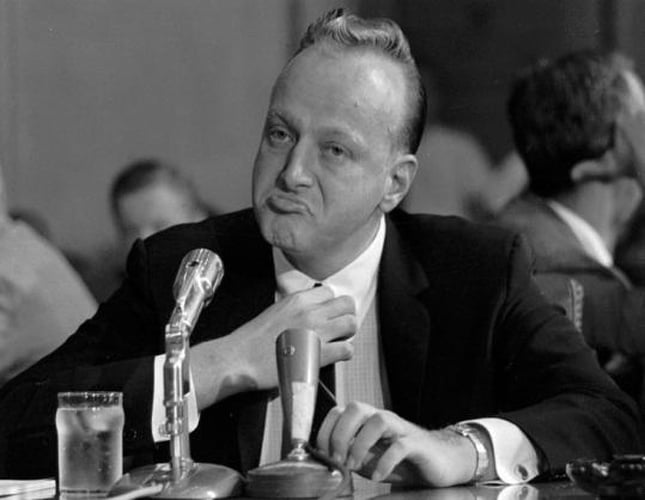 That's not always a bad idea. Everything appears to be going OK until Joe Pesci, his hair-trigger-tempered pal (maybe psychotic is a better word) rambles into the dusty town. And then, in a spectacular love-at-first-sight moment, De Niro falls hard for and marries gorgeous hustler Sharon Stone, a woman who can't shake her pimp (a great James Woods).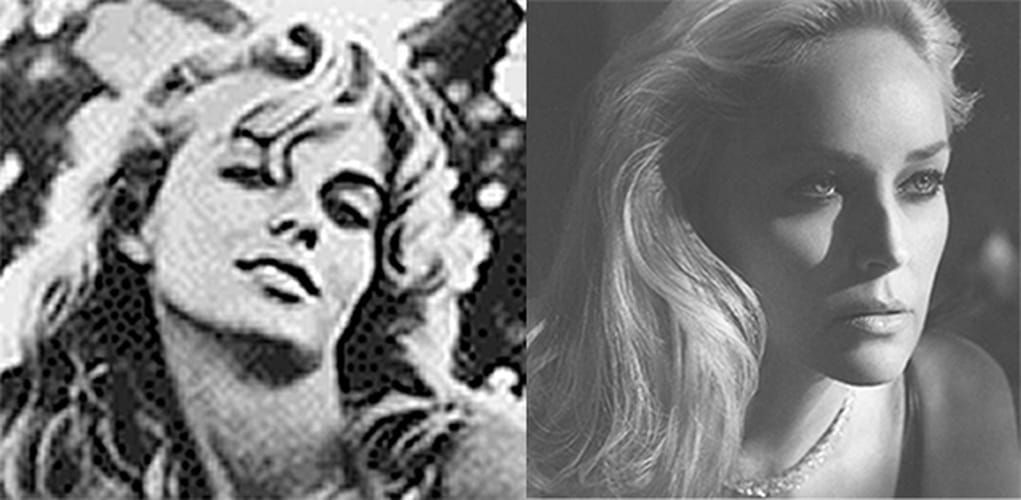 Well, that's going to cause problems. And it literally blows up in poor Frank's face. Scorsese managed to make Casino even sadder by showing that even this, this dirty world, exhibited Vegas' last gasp of glamour and decadence. Casino spirals so out of control and goes to such dark places (Pesci's death is especially brutal), it's almost bizarre to see the end shot of all those families now traveling to that vice-filled city and feeling bittersweet about it. Ah, yes, the good old dirty days

Add items to section
Al Pacino as Benjamin "Lefty" Ruggiero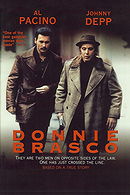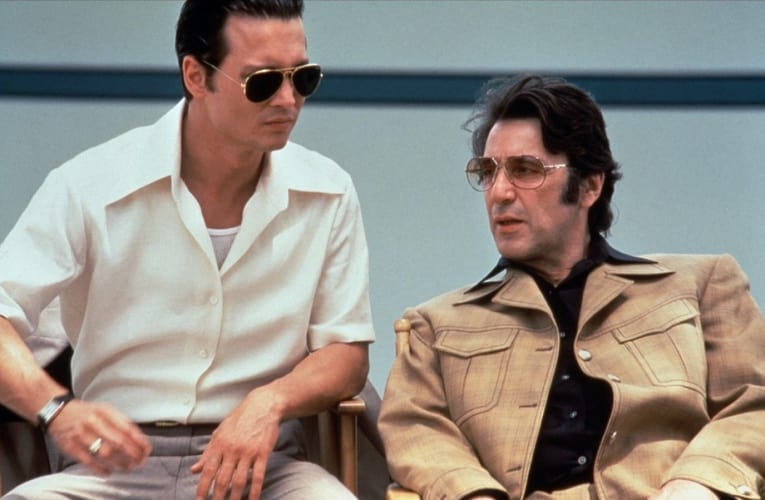 In Mike Newell's Donnie Brasco, actors Johnny Depp and Al Pacino could qualify as guys playing real-life gangsters, chiefly because Depp's character -- real name Joseph Pistone, aka Donnie Brasco -- the FBI agent who goes undercover to investigate the Bonanno crime family, really DOES become Donnie Brasco. He's so accepted in the mob family on which he's spying that he's left torn and confused. Al Pacino plays Benjamin "Lefty" Ruggiero, a hit man who's seen better days and is now a broken-down older soul. Some might say pathetic.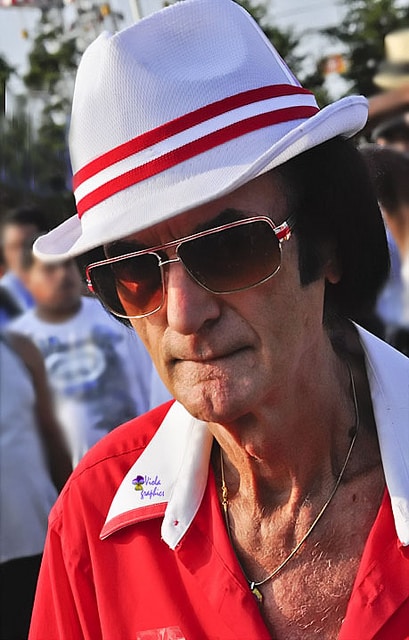 Why you feel sorry for this guy is the power (or manipulation) of director Newell and the poignant performance by Pacino, who you, against your own better judgment, begin rooting for. You like him, you want him to make some more money and you're touched by his friendship with Brasco. But that's the power of the movie: Depp makes us all feel a little bit like Donnie Brasco.

Add items to section
Lawrence Tierney, Warren Oates and Johnny Depp as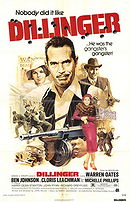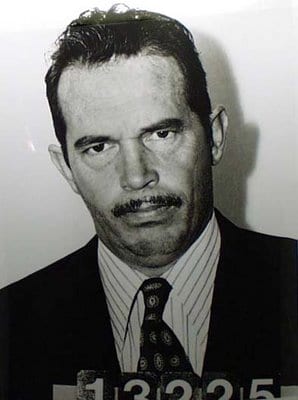 Ol' Jackrabbit himself, John Dillinger, the infamous Depression-era bank robber/Robin Hood, whose personal story is as interesting as his crimes.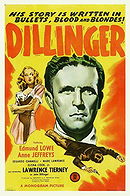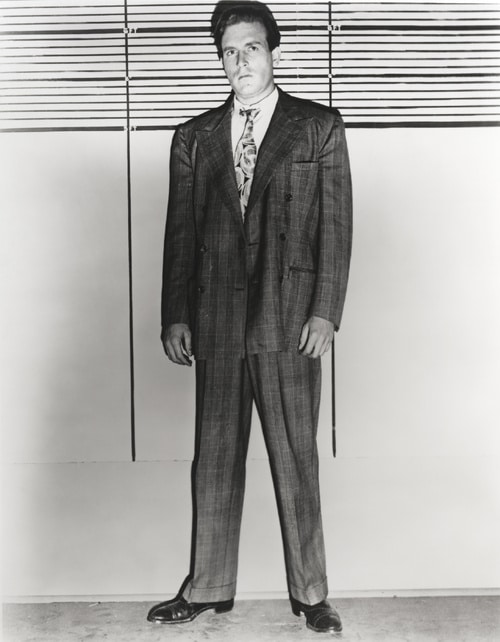 That great lug and real-life tough guy Lawrence Tierney seems the perfect Dillinger, and he was a terrific one, but the role (so far) goes to Warren Oates in John Milius' version of one of the most famous (and beloved) gangsters in history.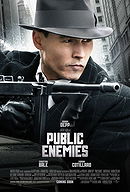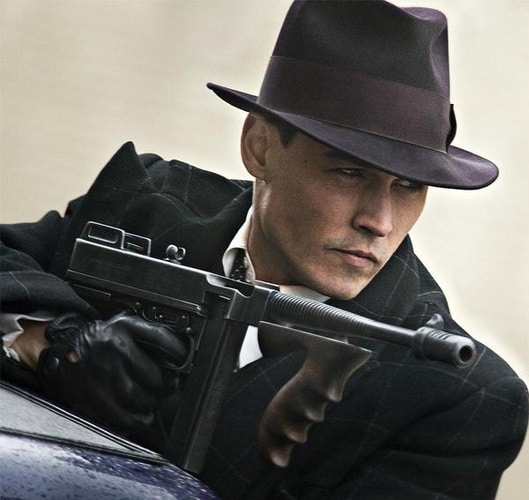 Dillinger, the coolest of the gangsters, the intelligent, good-looking, sharp-suited ladies' man who was taken down in Chicago after the "lady in red" narced him out (and after a movie!) may have needed the cracks and shadows and depth of good old-fashioned celluloid. Still, Johnny Depp (as Dillinger) pulled off a romantic, impressive performance and worked nicely as the more soulful counterpoint to Christian Bale's intrepid FBI agent Melvin Purvis (the man who watched Dillinger die).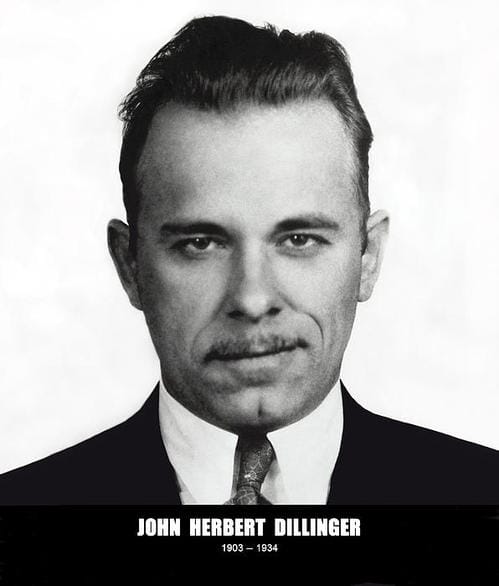 But again, Warren Oates is the top dog in the Dillinger Department. And it's tough to play Dillinger. As Woody Allen said,John Dillinger was "a genius ... in his chosen profession."
"As far back as I can remember, I always wanted to be a gangster." So recalls Ray Liotta's Henry Hill in one of the greatest movies about gangsters, Martin Scorsese's Goodfellas. There's something more to that line. For Hill, it's real life, but for those of us watching, it's a kind of fantasy we find strangely relatable (the American dream and all), or alien (if we've never been involved in organized crime) and packed with a lot of crooked romance, even as Hill's downfall is not so romantic. Nevertheless, the charismatic outlaw has been a major subject of cinema ever since movies were invented, and especially since they started to talk. A character we're drawn to even if we're often repelled by such a character's activity.

They intrigue and sometimes, perhaps scarily so, inspire us. With that in mind, I'm looking at 10 terrific performances by actors (and one actress) who played real-life gangsters on-screen. And, again, these are real life gangsters, not the greatest gangster movies (that list would go on forever and include Scarface, The Roaring Twenties, The Public Enemy and more...), but with exception to Sam "Ace" Rothstein from Casino (so please excuse omissions like The Godfather and the brilliant Scarface: The Shame of a Nation). Be them Mafia-oriented, bank robbers or drug lords, these stars came in with a bang and, more than likely, went out with one, too.
Added to

5 votes
Favorite Lists
(20 lists)
list by Penguin
Published 8 years, 1 month ago

1 comment