4

vote
10 Films to Jumpstart Your Ambition
Sort by:
Showing

10

items
Decade:
Rating:
List Type:

Add items to section
Hoop Dreams (1994)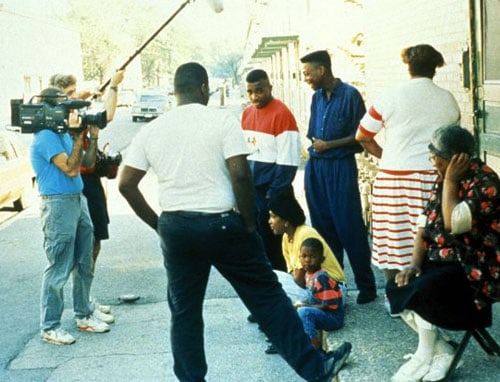 HOOP DREAMS is a documentary so arresting, it can be considered a Hollywood drama in its own right. Revealing Chicago inner–city life from the inside out through the eyes of two high school boys with dreams of being like the legendary Isaiah Thomas, this doc went above and beyond the world of sports (which would have sufficed on its own) to discuss the hardships brought on by differences in race and class, and what
it takes to stick with your dreams.

Add items to section
The Karate Kid (1984)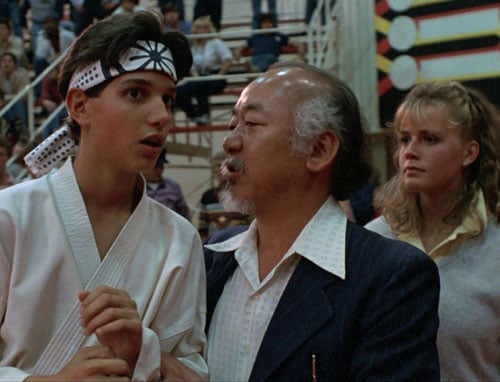 A classic that can't be beat (and yes, we're talking about the Ralph Macchio/Pat Morita version, kiddies), KARATE KID is the quintessential movie about being beaten and learning what it takes to rise above it. Wimpy–as–can–be 'Daniel–san' (Macchio) gets picked on by the tough kids in his new town, and learns the ancient ways of martial arts from the Coolest Neighbor Of All Time, Mr. Miyagi (Morita). Through a LOT of hard work (of the 'wax–on, wax–off' variety), Daniel learns the secrets to becoming a superior fighter, and ultimately, an upstanding young man.

Add items to section
127 Hours (2010)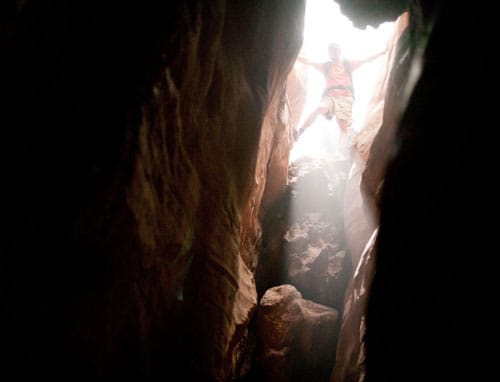 127 HOURS is a curious entry on this list, as it deals with a man who not only doesn't feel weighed down by life in the slightest, but who also is living his life to its full potential in many ways. But his delusion of grandeur and a warped sense of heroism get in the way of his smarts and put him in quite the pickle. Only through the toughest lesson of them all is this intrepid climber able to learn the incalculable value of something so simple, yet so vital: the ability to ask for help.

Add items to section
Conviction (2010)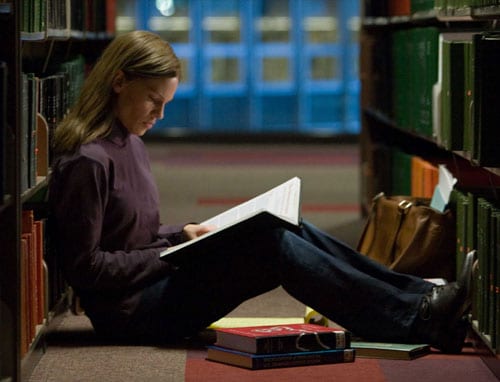 A film that should feel like a slightly phony Lifetime premise is made all the more powerful by the fact that it's based on a true story. Hilary Swank embodies the titular virtue boldly as the sister of a wrongfully imprisoned man (Sam Rockwell) who literally puts herself through law school so that she can continue fighting for him in the courts. LEGALLY BLONDE this isn't, but curiously the two films share a powerful message about the untold value of plain old hard work!

Add items to section
Erin Brockovich (2000)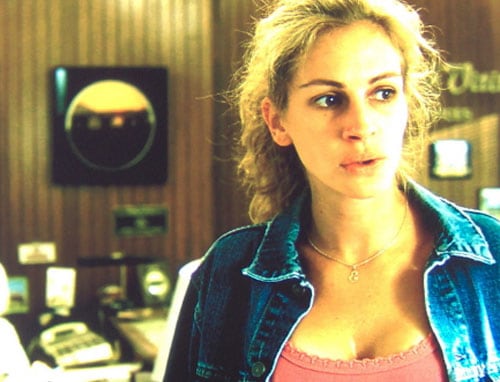 Julia Roberts blew it out of the park in this inspiring whistleblower film that is also an excellent David and Goliath story. One woman looking desperately for work depends on her brains, attitude and…other things ("They're called boobs, Ed.") to expose an evil corporation's cancer–causing negligent deeds. And she does this while managing multiple children and a biker boyfriend (the role that put Aaron Eckhart on the map). Talk about a multi–tasker!

Add items to section
Working Girl (1988)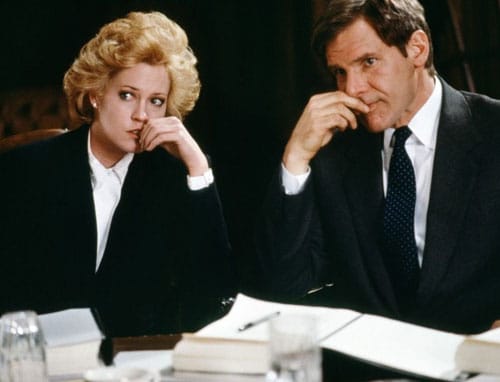 One–hit wonder Melanie Griffith plays the quintessential girl with a dream in this workplace dramedy romance that is still one of the most infectiously empowering movies ever. As a fairly trashy Staten Island secretary who wants more out of life, Tess (Griffith) sees a way to the top at her new job and takes it, much to the chagrin of her opportunistic and scheming boss (a brilliant Sigourney Weaver). Riding on the Staten Island Ferry never felt so amazing and rife with opportunity. Blast the Carly Simon soundtrack and believe you can make it to the top!

Add items to section
The Shawshank Redemption (1994)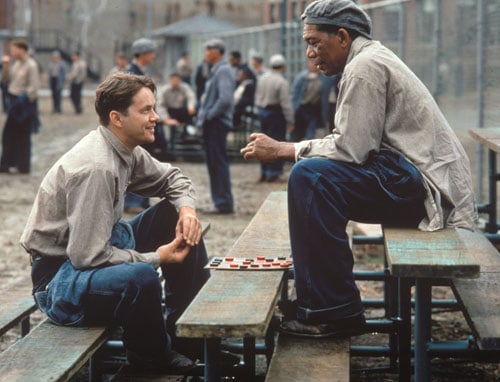 Things rarely get more ambitious than trying to get out of jail, especially when you shouldn't even be there in the first place. This Frank Darabont/Stephen King classic is a tale of incredible perseverance and friendship, and is right up there with THE COLOR PURPLE (another inspirational title) as one of the most loved and heavily nominated films to not win even one Oscar. Both Red (an astonishing Morgan Freeman)and Andy (Tim Robbins) doggedly search for (and eventually find) their own personal redemptions, but good things definitely come to those who work hard and have patience.

Add items to section
The Fighter (2010)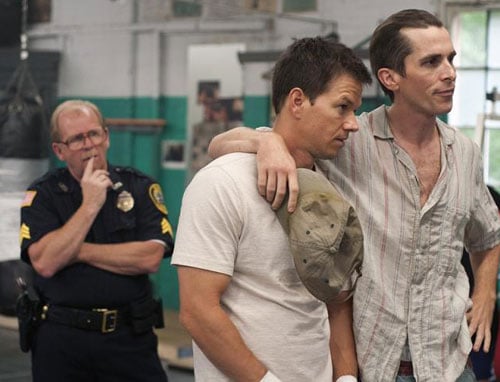 Christian Bale's Oscar–winning portrayal of a drug addict trying to kick the habit was the heart of this stirring wrestling movie about second chances and sticking to your guns. His encounter with former 'friends' at a crack den toward the end of the film is particularly inspiring, showing the wiles of temptation and the focus and determination necessary to resist and truly effect change in personal behavior.

Add items to section
Lean on Me (1989)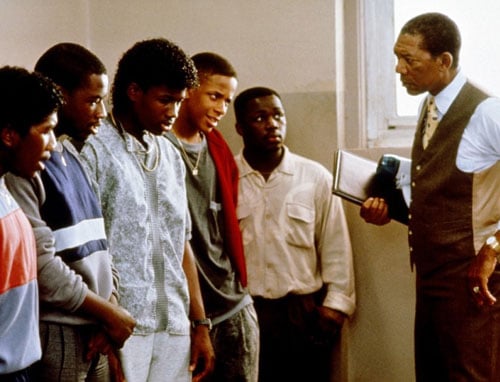 The film to launch a sub–genre of 'influential teacher' movies that includes DEAD POETS SOCIETY, DANGEROUS MINDS and so many others (ranging in quality from THE PRINCPAL to PRECIOUS), LEAN ON ME features another Morgan Freeman tour de force as the principal of an inner city school who is determined to turn things around.

Add items to section
Good Will Hunting (1997)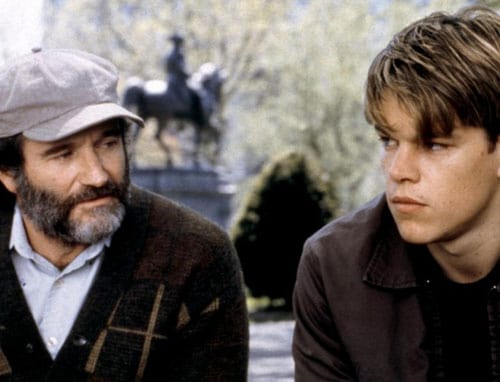 One of the most brilliant and moving renditions of a person learning to stop hiding behind his fears and unlock his true potential, GOOD WILL HUNTING could be considered a tribute to the benefits of psychotherapy, but is also an account of that very personal choice that must be made: will I participate in my life and my life choices, or will I take a back seat to it all? With some of the best all–around acting as well as writing, HUNTING still deserves all its acclaim as the story of a guy who's "gotta go see about a girl."
We hate to admit it, but life is tough. In order to persevere, rise above, and truly succeed, a very simple decision must be made every day, and the choices are these: am I going to do what it takes to take care of myself and those around me, or am I not? Sometimes it may feel like that decision must be made over and over again, in light of new hardships that present themselves day after day, but the choice always remains our own. This is a list of movies that examines this process, following down–and–out unemployed citizens as they try to pick their lives back up, find work and unlock their forgotten potential.
Added to