26

vote
The Chaplin Family - The Trail of the Tramp's Tree
Sort by:
Showing

26

items

Add items to section
FIRST GENERATION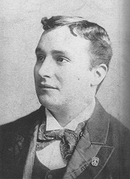 CHARLES CHAPLIN


18 March 1863 - 9 May 1901
Singer

Father: Spencer Chaplin
Occupation: Butcher
Mother: Ellen Elizabeth Smith

Children: 1
Charles Spencer Chaplin





WIFE

HANNAH HILL
Hannah Harriet Pedlingham Hill
Married: 1885 - 1901
Children:
Charles Spencer Chaplin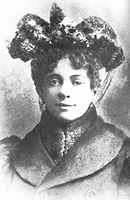 HANNAH HILL

Hannah Harriet Pedlingham Hill

11 August 1865 - 28 August 1928
Musical Actress

Father: Charles Frederick Hill
Occupation: Cobbler
Mother: Mary Ann Terry

Children: 3
Sydney Hill
Charles Spencer Chaplin
George Dryden Wheeler



RELATIONSHIPS

SYDNEY HAWKES (?)
Relationship: 1884
Children:
Sydney Hill




CHARLES CHAPLIN
Married: 1885 - 1901
Children:
Charles Spencer Chaplin




LEO DRYDEN
George Dryden Wheeler
Relationship: 1892
Children:
George Dryden Wheeler



Add items to section
SECOND GENERATION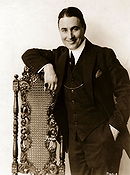 SYDNEY JOHN HILL


16 March 1885 - 16 April 1965
Actor

Father: Sydney Hawkes
Mother: Hannah Hill

Children: 0







WIVES



MINNIE
Married: ? - 1936






HENRIETTE
Married: ? - 1965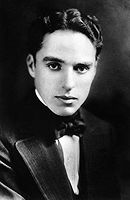 CHARLES SPENCER CHAPLIN


16 April 1889 - 25 December 1977
Producer, Director, Writer, Actor, Composer

Father: Charles Chaplin
Mother: Hannah Hill

Children: 11
Norman Spencer Chaplin
Charles Spencer Chaplin, Jr.
Sydney Earl Chaplin
Geraldine Leigh Chaplin
Michael John Chaplin
Josephine Hannah Chaplin
Victoria Chaplin
Eugene Anthony Chaplin
Jane Cecil Chaplin
Annette Emily Chaplin
Christopher James Chaplin

WIVES

MILDRED HARRIS

Married: 1918 - 1920
Children:
Norman Spencer Chaplin



LITA GREY

Lillita Louise MacMurray
Married: 1924 - 1927
Children:
Charles Spencer Chaplin, Jr., Sydney Earl Chaplin



PAULETTE GODDARD

Pauline Marion Goddard Levy
Married: 1936 - 1942


OONA O'NEILL

Married: 1943 - 1977
Children:
Geraldine Leigh Chaplin, Michael John Chaplin,
Josephine Hannah Chaplin, Victoria Chaplin,
Eugene Anthony Chaplin, Jane Cecil Chaplin,
Annette Emily Chaplin, Christopher James Chaplin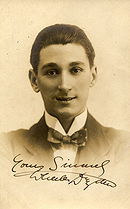 GEORGE DRYDEN WHEELER, JR.


31 August 1892 - 30 September 1957
Director, Actor

Father: Leo Dryden
Mother: Hannah Chaplin

Children: 1
Spencer Dryden






WIFE

ALICE CHAPPLE
Married: 1911 - 1957
Children:
Spencer Dryden




Add items to section
THIRD GENERATION

Add items to section
FOURTH GENERATION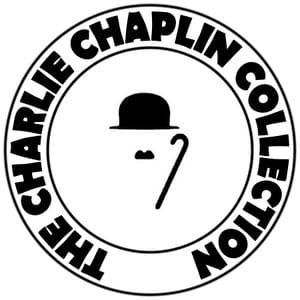 This is a list of members of the Chaplin family. Not all members have individual entries. Children highlighted in bold have their own entries further down in the list.
Please feel free to point out any errors.
Added to

20 votes
The Charlie Chaplin Collection
(20 lists)
list by Onion Jack
Published 5 years, 2 months ago

1 comment