13

vote
British Mystery: A Touch of Frost
Sort by:
Showing 1-

50

of

57
Decade:
Rating:
List Type:


The Detective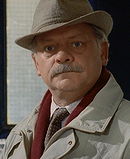 DETECTIVE INSPECTOR

WILLIAM EDWARD 'JACK' FROST

Played by David Jason


42 episodes
(1992-2010)
in... Widows and Orphans (1994)





The Super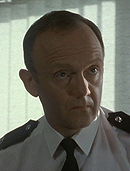 SUPERINTENDENT

NORMAN MULLETT

Played by Bruce Alexander


42 episodes
(1992-2010)
in... The Things We Do For Love (1996)





The Assigned


The Others
Others in the station who appeared at least five times.


The Clue Finder


The Doctors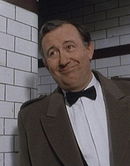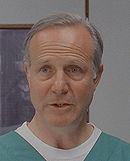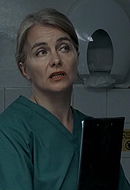 The Press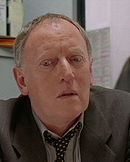 Load more items (7 more in this list)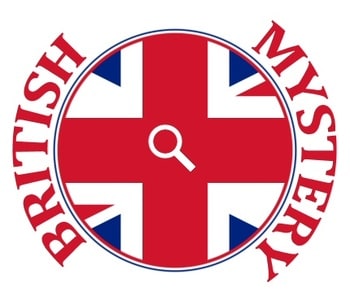 What do you get it you mix together a dislike of authority, non-existent paperwork, a mac and hat, the instincts of a proper copper and an almost non-existent private life? We bring you... Detective Inspector Jack Frost.
SERIES SCORES

Series 1: 8.0
Series 2: 7.25
Series 3: 8.5
Series 4: 8.0
Series 5: 9.5
Series 6: 7.25
Series 7: 8.0
Series 8: 9.0
Series 9: 8.0
Series 10: 8.33
Series 11: 7.0
Series 12: 7.0
Series 14: 7.0
Series 15: 9.0
FAVOURITE EPISODES

Holy Godiva

1. No Other Love
(Series 5, Episode 4 - 1997)

2. Held in Trust
(Series 10, Episode 3 - 2003)

3. Benefit of the Doubt: Part 2
(Series 8, Episode 1 - 2001)

4. Mind Games
(Series 14, Episode 1 - 2008)

5. House Calls
(Series 5, Episode 2 - 1997)

6. Appropriate Adults
(Series 3, Episode 1 - 1995)

7. If Dogs Run Free: Part 2
(Series 15, Episode 2 - 2010)

8. Penny for the Guy
(Series 5, Episode 1 - 1997)

9. Conclusions
(Series 1, Episode 3 - 1992)

10. Paying the Price
(Series 4, Episode 1 - 1996)

Onion Jack

1. No Other Love
(Series 5, Episode 4 - 1997)

2. Appropriate Adults
(Series 3, Episode 1 - 1995)

3. House Calls
(Series 5, Episode 2 - 1997)

4. Held in Trust
(Series 10, Episode 3 - 2003)

5. Benefit of the Doubt: Part 2
(Series 8, Episode 1 - 2001)

6. Penny for the Guy
(Series 5, Episode 1 - 1997)

7. Paying the Price
(Series 4, Episode 1 - 1996)

8. Stranger in the House
(Series 2, Episode 4 - 1994)

9. Close Encounters
(Series 10, Episode 2 - 2003)

10. Mind Games
(Series 14, Episode 1 - 2008)
Added to