16

vote
British Comedy: Keeping Up Appearances
Sort by:
Showing

20

items
Decade:
Rating:
List Type:


Characters

A PREQUEL CREATED FOR THE BBC SITCOM SEASON
SPECIAL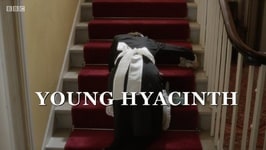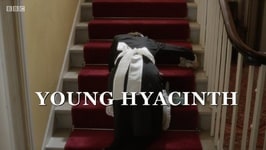 (2016)
SPECIAL

YOUNG HYACINTH

Originally broadcast: 2 September 2016
Directed by: Sandy Johnson
Written by: Roy Clarke
HYACINTH
Played by Kerry Howard
DULCIE
Played by Debra Stephenson
CLAUDE
Played by Tony Gardner
DADDY
Played by Mark Addy
DAISY
Played by Katherine Pearce
ROSE
Played by Katie Redford
ERIC
Played by Thomas Pickles
VIOLET
Played by Tamla Kari
FREDDIE
Played by Tim Downie
WILLIAM
Played by James Wrighton
Daddy claims to love a woman who bought a pack of Wonder Cleaner, Violet's relationship with her married boss is met with disapproval, and Hyacinth can't hide her joy after speaking to a Lady on the telephone.

"We had a new auntie every few months. His bed has a bigger turnover than a baker's oven."
HOLY GODIVA 3 - ONION JACK 1
TOTAL: 4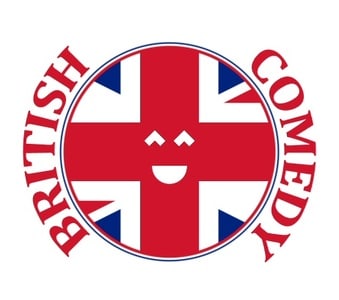 Part of the
British Comedy Collection
Hyacinth Bucket (Bouquet according to her) is a woman who tries to hide her humble beginnings in an effort to climb the social ladder. Her unfortunate husband gets nothing but sympathy from those who witness him being dragged helplessly along from one disaster to the next.
SERIES SCORES

Series 1: 7.50
Series 2: 7.40
Series 3: 6.71
Series 4: 6.86
Series 5: 6.90
FAVOURITE EPISODES

HOLY GODIVA

1. Sea Fever
(Special - 1993)

2. Angel Gabriel Blue
(Special - 1994)

3. What to Wear When Yachting
(Series 3, Episode 7 - 1992)

4. Driving Mrs. Fortescue
(Series 2, Episode 2 - 1991)

5. Please Mind Your Head
(Series 4, Episode 6 - 1993)

6. Hyacinth is Alarmed
(Series 5, Episode 3 - 1995)

7. The Rolls-Royce
(Series 5, Episode 9 - 1995)

8. Golfing with the Major
(Series 2, Episode 4 - 1991)

9. The Father Christmas Suit
(Special - 1991)

10. A Picnic for Daddy
(Series 2, Episode 10 - 1991)

ONION JACK

1. Sea Fever
(Special - 1993)

2. Angel Gabriel Blue
(Special - 1994)

3. Please Mind Your Head
(Series 4, Episode 6 - 1993)

4. What to Wear When Yachting
(Series 3, Episode 7 - 1992)

5. Driving Mrs. Fortescue
(Series 2, Episode 2 - 1991)

6. Hyacinth is Alarmed
(Series 5, Episode 3 - 1995)

7. Golfing with the Major
(Series 2, Episode 4 - 1991)

8. Riparian Entertainments
(Series 5, Episode 4 - 1995)

9. The Country House Sale
(Series 5 Episode 6 - 1995)

10. The Three-Piece Suite
(Series 2, Episode 9 - 1991)
Added to