15

vote
British Comedy: Carry On...
Sort by:
Showing

37

items
Decade:
Rating:
List Type: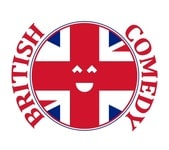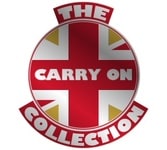 PART OF
THE CARRY ON COLLECTION
...and...
THE BRITISH COMEDY COLLECTION
This is a list of Carry On films and television spin-offs, with images, ratings and quotes.

This list only deals with the original run of Carry On Films, the TV Christmas specials, and Carry on Laughing. It does not include Carry on Admiral, which is not part of the Carry On series, or Carry on Columbus, the revival film.
FAVOURITE FILMS

HOLY GODIVA

1. Carry on Spying
(1964)

2. Carry on Cabby
(1963)

3. Carry on Screaming
(1966)

4. Carry on Cleo
(1964)

5. Don't Lose Your Head
(1966)

6. Carry on Matron
(1972)

7. Carry on Constable
(1960)

8. Carry on Nurse
(1959)

9. Carry on Again Doctor
(1969)

10. Carry on at Your Convenience
(1971)

11. Carry on Henry
(1971)

12. Carry on Up the Jungle
(1970)

13. Carry on... Up the Khyber
(1968)

14. Carry on Behind
(1975)

15. Carry on Dick
(1974)

16. Carry on Cruising
(1962)

17. Carry on Teacher
(1959)

18. Carry on Sergeant
(1958)

19. Carry on Loving
(1970)

20. Carry on Doctor
(1967)

21. Carry on Cowboy
(1965)

22. Carry on Regardless
(1961)

23. Carry on Camping
(1969)

24. Carry on Girls
(1973)

25. That's Carry On
(1977)

26. Carry on England
(1976)

27. Carry on Jack
(1963)

28. Carry on Abroad
(1972)

29. Follow That Camel
(1967)

30. Carry on Emmannuelle
(1978)

ONION JACK

1. Carry on Cabby
(1963)

2. Carry on Cleo
(1964)

3. Carry on Spying
(1964)

4. Carry on Screaming
(1966)

5. Carry on Camping
(1969)

6. Carry on... Up the Khyber
(1968)

7. Carry on Henry
(1971)

8. Carry on Teacher
(1959)

9. Carry on at Your Convenience
(1971)

10. Carry on Again Doctor
(1969)

11. Carry on Doctor
(1967)

12. Don't Lose Your Head
(1966)

13. Carry on Dick
(1974)

14. Carry on Sergeant
(1958)

15. Carry on Constable
(1960)

16. Carry on Cruising
(1962)

17. Carry on Nurse
(1959)

18. Carry on Loving
(1970)

19. Carry on Matron
(1972)

20. Carry on Behind
(1975)

21. Carry on Regardless
(1961)

22. Carry on Girls
(1973)

23. Carry on Cowboy
(1965)

24. Carry on Up the Jungle
(1970)

25. That's Carry On
(1977)

26. Carry on Abroad
(1972)

27. Carry on Jack
(1963)

28. Carry on England
(1976)

29. Follow That Camel
(1967)

30. Carry on Emmannuelle
(1978)
FAVOURITE CHRISTMAS SPECIALS

HOLY GODIVA

1. Carry on Christmas
(1969)

2. Carry on Christmas
(1973)

3. Carry on Christmas:
Carry on Stuffing
(1972)

4. Carry on Again Christmas
(1970)

ONION JACK

1. Carry on Christmas
(1969)

2. Carry on Christmas
(1973)

3. Carry on Christmas:
Carry on Stuffing
(1972)

4. Carry on Again Christmas
(1970)
CARRY ON LAUGHING
Favourite Episodes

HOLY GODIVA

1. The Case of the Screaming Winkles
(Series 2, Episode 2)

2. The Case of the Coughing Parrot
(Series 2, Episode 5)

3. The Nine Old Cobblers
(Series 1, Episode 6)

4. Short Knight, Long Daze
(Series 2, Episode 4)

5. Under the Round Table
(Series 2, Episode 1)

6. Orgy and Bess
(Series 1, Episode 4)

7. The Baron Outlook
(Series 1, Episode 2)

8. The Sobbing Cavalier
(Series 1, Episode 3)

9. The Prisoner of Spenda
(Series 1, Episode 1)

10. One in the Eye for Harold
(Series 1, Episode 5)

11. Lamp-Posts of the Empire
(Series 2, Episode 7)

12. Who Needs Kitchener?
(Series 2, Episode 6)

13. And in My Lady's Chamber
(Series 2, Episode 3)

ONION JACK

1. The Case of the Screaming Winkles
(Series 2, Episode 2)

2. The Nine Old Cobblers
(Series 1, Episode 6)

3. The Case of the Coughing Parrot
(Series 2, Episode 5)

4. Short Knight, Long Daze
(Series 2, Episode 4)

5. Under the Round Table
(Series 2, Episode 1)

6. Orgy and Bess
(Series 1, Episode 4)

7. Who Needs Kitchener?
(Series 2, Episode 6)

8. The Baron Outlook
(Series 1, Episode 2)

9. The Prisoner of Spenda
(Series 1, Episode 1)

10. Lamp-Posts of the Empire
(Series 2, Episode 7)

11. The Sobbing Cavalier
(Series 1, Episode 3)

12. One in the Eye for Harold
(Series 1, Episode 5)

13. And in My Lady's Chamber
(Series 2, Episode 3)
~ ~ ~ ~ ~ ~ ~ ~ ~ ~ ~ ~
THE STARS
JOAN SIMS


in... Carry on Nurse (1959)

APPEARANCES:
Films: 24
TV: 13
KENNETH CONNOR


in... Carry on Cleo (1964)

APPEARANCES:
Films: 17
TV: 15
PETER BUTTERWORTH


in... Carry on Behind (1975)

APPEARANCES:
Films: 16
TV: 12
KENNETH WILLIAMS


in... Carry on Screaming! (1966)

APPEARANCES:
Films: 26
TV: 0
SID JAMES


in... Carry on Cowboy (1965)

APPEARANCES:
Films: 19
TV: 7
CHARLES HAWTREY


in... Carry on Spying (1964)

APPEARANCES:
Films: 23
TV: 2
BERNARD BRESSLAW


in... Carry on Up the Jungle (1970)

APPEARANCES:
Films: 14
TV: 8
BARBARA WINDSOR


in... Carry on Henry (1971)

APPEARANCES:
Films: 10
TV: 12
JACK DOUGLAS


in... Carry on Dick (1974)

APPEARANCES:
Films: 7*
TV: 14

*also appeared in Columbus
HATTIE JACQUES


in... Carry on Doctor (1967)

APPEARANCES:
Films: 14
TV: 3
JIM DALE


in... Follow That Camel (1967)

APPEARANCES:
Films: 10*
TV: 0

*also appeared in Columbus
PATSY ROWLANDS


in... Carry on at Your Convenience (1971)

APPEARANCES:
Films: 9
TV: 1
MARIANNE STONE


in... Don't Lose Your Head (1966)

APPEARANCES:
Films: 10 (inc 1 voice)
TV: 0
TERRY SCOTT


in... Carry on... Up the Khyber (1968)

APPEARANCES:
Films: 7
TV: 2
LESLIE PHILLIPS


in... Carry on Nurse (1959)

APPEARANCES:
Films: 3*
TV: 0

*also appeared in Columbus
Added to

25 votes
The Carry On Collection
(13 lists)
list by Onion Jack
Published 8 years, 1 month ago

1 comment