5

vote
31 Days of Horror (Halloween) 2020
Sort by:
Showing

42

items
Decade:
Rating:
List Type:

Add items to section
Bouns Halloween Movies
Some movies that I decided to finish off my Halloween night with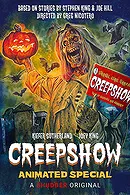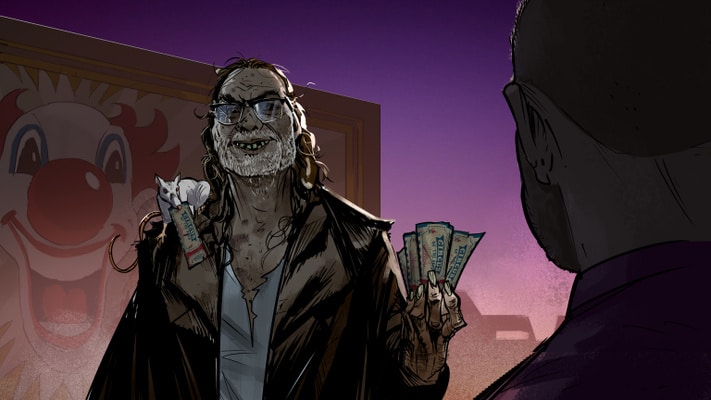 Date: 10/31/2020
Viewed: Shudder
First Viewing
Note
: I didn't know that this exists until yesterday. I always wanted to see an animated version of Creepshow for decades now and they finally made one. It's not the animated Creepshow that I wanted, but it's still not bad. The animation feels like a flash motion comic than traditional hand-drawn animation that is similar to the animated sequences in the original two Creepshow movies. The animation reminds me of the cut scenes in Twisted Metal: Head-on for the PS2 and PSP. However, they probably didn't have a big enough budget and it's only a special, not a full-length movie.
The special has two stories and here's my opinion on them.
Story 1: This is the best story out of the two because it was super interesting. You have a main character that is stuck on an island in the middle of the Ocean and he is trying to not die from hunger. I do like the gross moments in this story because you get to see someone who is forced to eat himself alive to survive. Kiefer Sutherland does a great job of voicing the main character.
Story 2: I almost hated this story at first because this story focuses on a teenage girl who is tweeting about her life. I was like "Who the hell cares about this person" because it takes a while before anything interesting happens. Once they show up at the circus is when things start to get good. The message of the story starts to become loud and clear on what they are trying to say about social media. The message of this story is how people always tweet about death for their own enjoyment. You also have a message about people being distracted by their own social media feed while other people are in trouble. I would like this story more if the main character was likable. Joey King still did a good job of voicing the main role though.
Overall, A Creepshow Animated Special is pretty decent and I do recommend it if you are curious. I still hope for a full length animated Creepshow movie one day.
AVPGuyver21's rating: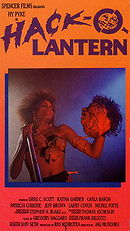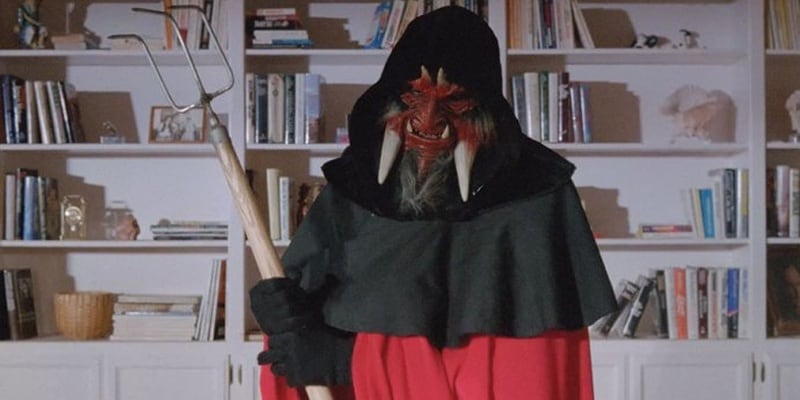 Date: 10/31/2020
Viewed: Shudder
Re-watch
Note
: I think the last time when I saw this movie when I was probably 8 years old on cable TV (I think) and I felt like watching the new Last Drive-In episode would be a good way to pass off time on Halloween. Hack-O-Lantern is a dumb movie, but it's so much fun to watch. Everything about this movie is so entertaining. The story is cliche and it makes little to no sense. The acting and dialogue are really cheesy and over the top. However, that's the charm of the movie. I do like the atmosphere in this movie because it does feel like it takes place during Halloween. It's also cool to see Gregory Scott Cummins in his first role before he was a TV star in It's Always Sunny in Philadelphia.
I always liked the costume design for the main killer in this movie because it always looks neat in my opinion. The movie even has some gory kills that are pretty cool even though the body count is low. Joe Bob made the movie more enjoyable by giving us interesting facts about the movie. The movie has a fun history behind it that it is worth reading.
Overall, Hack-O-Lantern is an enjoyable movie and it is worth checking out if you like watching bad movies.
AVPGuyver21's rating:


Add items to section
Non Horror Movies
Here are the non-horror movies that I watched during the month of October.
Each day of October, I watch a horror movie and posted my thoughts on it. 31 horror movies, 1 for each day of October.
Added to