13

vote
25 From 82: My Favorite Films Of 1982
Sort by:
Showing

25

items
Decade:
Rating:
List Type:
1982 was the year that I graduated high school.
On graduation night, me and my buddies crowded into the car and spent the whole night cruising from one party to the next, getting more and more disasterously wasted. The next morning (actually, it was more like late afternoon), my best friend came over and we both complained at how disasterously hungover we were. So then, we went to go see the big movie that was opening that day, which was E.T..
And even though it didn't aleve our throbbing headaches, it did help.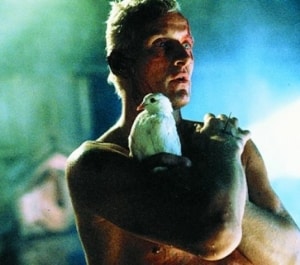 Updated Entry:

- The Grey Fox
Other Fave Movies Lists By Year:
1970
www.listal.com/list/10-70-my-fave-films
1971
www.listal.com/list/15-71-my-favorite-movies
1972
www.listal.com/list/15-72-my-favorite-films
1973
www.listal.com/list/20-73-my-favorite-films
1974
www.listal.com/list/films-of-1974
1975
www.listal.com/list/20-75-my-favorite-films
1976
www.listal.com/list/20-76-my-favorite-films
1977
www.listal.com/list/20-77-my-favorite-films
1978
www.listal.com/list/20-1978-my-favorite-films
1979
www.listal.com/list/20-79-my-favorite-films
1980
www.listal.com/list/25-from-80-my-favorite
1981
www.listal.com/list/25-81-my-favorite-films
1983
www.listal.com/list/25-83-my-favorite-films
1984
www.listal.com/list/25-84-my-favorite-films
1985
www.listal.com/list/25-85-my-favorite-films
1986
www.listal.com/list/25-86-my-favorite-films
1987
www.listal.com/list/25-87-my-favorite-films
1988
www.listal.com/list/25-88-my-favorite-films
1989
www.listal.com/list/25-89-my-favorite-films
1990
www.listal.com/list/30-90-my-favorite-films
1991
www.listal.com/list/30-91-my-favorite-films
1992
www.listal.com/list/30-92-my-favorite-films
1993
www.listal.com/list/30-93-my-favorite-films
1994
www.listal.com/list/30-94-my-favorite-films
1995
www.listal.com/list/30-95-my-favorite-films
1996
www.listal.com/list/30-96-my-favorite-films
1997
www.listal.com/list/30-97-my-favorite-films
1998
www.listal.com/list/30-98-my-favorite-films
1999
www.listal.com/list/30-99-my-favorite-films
2000
www.listal.com/list/35-00-my-favorite-films
2001
www.listal.com/list/35-1-my-favorite-films
2002
www.listal.com/list/35-2-my-favorite-films
2003
www.listal.com/list/35-3-my-favorite-films
Added to