Sort by:
Showing

11

items
Decade:
Rating:
List Type:

Add items to section
House of Cards Trilogy
Dastardly British politician Francis Urquhart schemes his way to the top of British politics, displaying a total lack of empathy and utter ruthlessness in the process. Masterfully played by Ian Richardson who brought the character chillingly to life.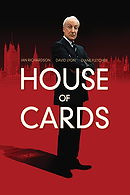 Urqhart schemes, murders and manipulates his way to the position of Prime Minister.
Abhi's rating: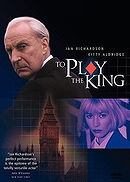 Urqhart faces a fresh challenge, in the form of the new King of the UK. He puts him away with his usual aplomb... and ruthlessness.
Abhi's rating: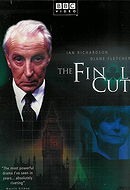 Urqhart might have finally gone too far this time as he tries to manipulate the political situation in Cyprus to his advantage and his past finally catches up to him as well.
Abhi's rating:


Add items to section
Period Dramas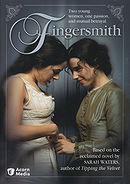 Sue is a pick-pocket (fingersmith) on the streets of London. She is recruited for an elaborate scheme to defraud a rich heiress, Maud. Sue is inserted into the household as a maid, to set up Maud. Only trouble is, Sue falls in love with Maud and there's more than this one twist along the way.
Abhi's rating: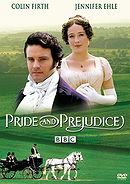 Possibly, the best mini-series ever produced by the BBC. The story is well known, it's been a classic for decades. The acting and direction is of the highest calibre, with Colin Firth and Jennifer Ehle, two outstanding actors, in the lead roles.
Abhi's rating:


Add items to section
Political Thrillers
Adaptation of the classic book by John Le Carre.

It's the 70s and the cold war between the USSR and the West is intense as ever. There is a Russian mole at the very top of British intelligence and he's been remarkably adept at hiding himself. A retired intelligence officer is brought in to try and flush out the mole.
Abhi's rating:
Power, greed, corruption, infidelity, murder... such great ingredients for a political thriller, all of them present in this great mini-series.
Abhi's rating:


Add items to section
Modern Dramas
Generally, 20th century and later.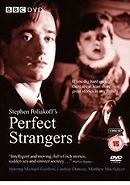 A family reunion brings together people who have either not seen each other in years or never at all, with interesting consequences. It's a bit of a feel good drama by the end, but the characters are so well written that all is forgiven.
Abhi's rating: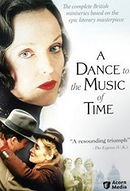 Abhi's rating:

Add items to section
Science Fiction and Fantasy
Written and directed by Danish master Lars Von Trier, this bizarre mix of horror, drama and comedy is totally unique. It's hard to believe that this was actually broadcast on TV in Denmark.
Abhi's rating: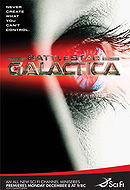 The start of one of the best science fiction series to ever be broadcast on US television started right here.
Abhi's rating:
Almost all British, since they seem to have an unmatched tradition of great mini-series in that country.
Added to