17

vote
Portraits of Social Minorities.
Sort by:
Showing

33

items
Decade:
Rating:
List Type:

Add items to section
Movies

Add items to section
Books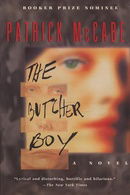 moviebuff15's rating:
Y'know, like the kind of people Diane Arbus would photograph. The ill, the retarded, the deformed, transvestites and serial killers. Make recommendations if you wish, but (a these people have to be the main characters and (b we have to see the American dream (or not, if the film isn't American from a different angle.
Added to

17 votes
Favorite lists published in 2014
(74 lists)
list by Nusch
Published 7 years, 6 months ago

1 comment