Sort by:
Showing 1-

50

of

58
Decade:
Rating:
List Type:
Load more items (8 more in this list)
Pinky Violence is a film genre that developed out of the Japanese New Wave in the late sixties and blossomed into it's own during the early seventies. The term came from the way the films mixed the erotic elements found in Pink Films (a.k.a. Roman Porno) with the action and violence found in Yakuza crime films. They are often grouped in with sexploitation films because of their excessive nudity, over the top gore and low budget production.
These films have influenced many Western directors such as Russ Meyer, Quentin Tarantino and Robert Rodriguez.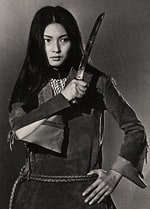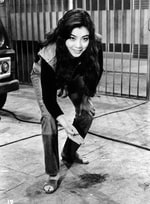 Main sources for this list were http://infini-tropolis.com/articles/pv_intro.htm, Photobucket for pictures, and various sites for plot summaries.
Added to
19 votes
To Watch - Film Lists
(311 lists)
list by PulpRoman
Published 2 years, 3 months ago

3 comments
16 votes
Lists i'm following / Favorite lists
(82 lists)
list by Appelsiinipuutikku
Published 4 years, 2 months ago

1 comment
47 votes
Movie lists from other users that I serve as refer
(55 lists)
list by Rath
Published 5 years, 2 months ago

2 comments