Sort by:
Showing 1-

50

of

139
Decade:
Rating:
List Type: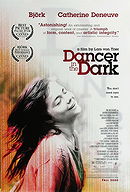 Add items to section
A thru G
Load more items (89 more in this list)
The original flag images are created by
housewave at Deviantart.com
housewave.deviantart.com/
I have modified each these files to work better with Listal. They have a grey shading to work better on a white background.
Feel free to use any of these images.
So, what started as a simple project to put all my flag images in one spot... of course turned into a major project that I can never seem to complete. Ha! But that is just how things go.
Added to

23 votes
Favorite Lists
(46 lists)
list by johanlefourbe
Published 10 years, 12 months ago

5 comments

17 votes
Interesting Lists
(71 lists)
list by Milk
Published 10 years, 8 months ago

1 comment

22 votes
My Assorted Lists
(61 lists)
list by jaytoast
Published 10 years, 9 months ago

1 comment

40 votes
My favorite Lists
(319 lists)
list by IsabellaSilentRose
Published 8 years, 9 months ago

6 comments

38 votes
Images for Listal Members - Free to Use
(5 lists)
list by jaytoast
Published 10 years ago

1 comment