Sort by:
Showing

26

items
Decade:
Rating:
List Type:

Add items to section
The Classics
I dearly love this movie.
Plot:
A wheelchair bound photographer spies on his neighbours from his apartment window and becomes convinced one of them has committed murder.
Location:
New York City
Fav Quote:
"That's a secret private world your looking into out there. People do a lot of things in private they couldn't possibly explain in public."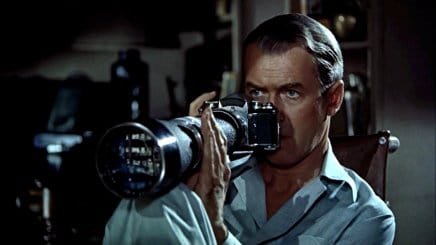 captaine's rating:

Hercule Poirot is definitely my favorite fictional sleuth. What a great cast too: David Niven, Angela Lansbury, Betty Davis and Mia Farrow to name a few.
Plot:
A murder is committed on a Nile steamer, but Hercule Poirot is on board...
Location:
Nile River, Egypt
Fav Quotes:
"You perfectly foul French upstart!"
"Belgian upstart, please, madame."
"You damn froggy eavesdropper."
"Belgian! Belgian eavesdropper!"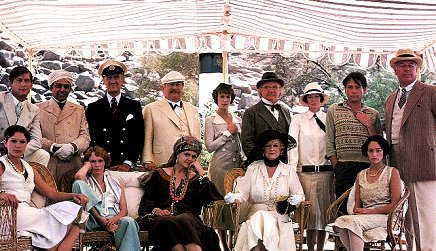 captaine's rating:

This is actually a Disney movie based on a book by one of my favorite authors: Mary Stewart. She writes great 'gothic' style mystery 'romance' from the 50s and 60s. The movie version is more like attempted murder... but it still makes my list.
Plot:
Young English girl Nikky and her aunt arrive at the Moon-Spinners, a hotel on Crete, to a less than enthusiastic welcome...
Location:
Agios Georgios, Crete
Fav Quote:
"Everybody lies when it serves their purpose, even the stars."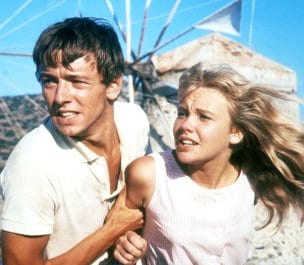 captaine's rating:


Add items to section
The "Modern" Movies

Add items to section
The Comedies

Add items to section
The TV Shows
I love murder mystery movies and TV.
I adore Jessica Fletcher and Hercule Poirot.
I REALLY love a good 'whodonit' mystery with a cast of characters like Agatha Christie, so if you have a suggestion that's worth checking out, leave a comment.

I'm not such a big fan of serial killer type movies. I don't really want to include those movies on this list.

Also there is a huge gap in my classic movie knowledge. I've a few movies in my queue.
Added to