Sort by:
Showing

50

items
Decade:
Rating:
List Type:

Add items to section
6 Slasher Icons
Horror is one of the largest, most diverse and most successful genres of all time. From the 1970's onwards, several classic icons of horror have been intorduced to popular culture, mostly through the horror sub-genre Slasher.

Just to clarify, I haven't included Black Christmas for a number two reasons:

1. The killer itself isn't iconic, just the film
2. I haven't seen the film

Yes, it is often regarded as the first real Slasher film other than Pyscho but unlike those listed below, the killer isn't iconic, just the film.
The film world is full of iconic, memorable and instantly recognisable film characters. Most of these you will have heard of even if you haven't seen the film. I have provided in this list characters I deem iconic and my reasons for why I think the character is iconic. This may include overall appearance (Eg. Alex DeLarge's stick on Eyelashes), actions and scenes and anything else that comes to mind. This list is in no particular order.
Sometimes, if the character appears in sequels, I will list it. However, some sequels I don't deem significent (Like
The Exorcist
and
Psycho
) and sometimes there are lots of sequels (Several are unofficial) so I won't list those either.
Some characters may not appear on here if I haven't seen the film they appear in. I also wanted to keep this list from growing too large, otherwise it just becomes a handful and could risk becoming repetitive.
Thanks! Rossjm :)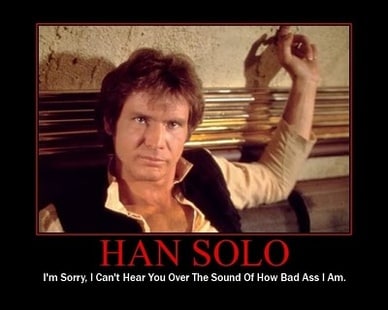 Added to

26 votes
My Favorite Lists - lotr23
(50 lists)
list by lotr23
Published 8 years, 10 months ago

8 comments