67

vote
Witches from Film & TV!
Sort by:
Showing 1-

50

of

97
Decade:
Rating:
List Type:

Add items to section
Television

Add items to section
Films
Load more items (47 more in this list)
I love fictional witches. I think it's brilliant to be able to use a little energy to make things fly across a room with your mind or do a spell to save/destroy at your heart's desire. Here's a list of some of my favorite witches from film & TV. I'm always on the lookout for more good ones, so suggestions are always welcome!
If there's a witch you don't see who also happens to be a Queen, maybe she's on my
Evil Fantasy Queens List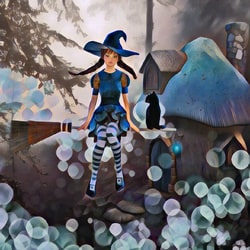 Added to

65 votes
♥ | Lists about girls and female universe
(214 lists)
list by Nusch
Published 9 years, 1 month ago

2 comments

25 votes
Interesting Lists
(43 lists)
list by natha3l
Published 11 years, 2 months ago

2 comments

39 votes
Operation Save the Front Page!
(133 lists)
list by brazilfashion
Published 10 years, 2 months ago

14 comments