22

vote
1246 Views Share:
French Actors Nominated for Oscar
Person list created by Kandi
Sort by:
Showing

14

items
All Nominations were for Leading Role, except Juliette Binoche and Collete Marchand
Claudette Colbert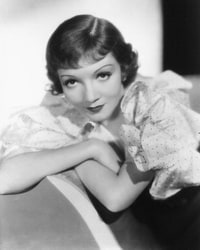 Claudette Colbert born in France. Your parents emigrated to United States when she had 3 years old. And for this reason is considered american actress. She was american citizen naturalized.



Jennifer Jones, Claudette Colbert and Shirley Temple
Since You Went Away (1944) - Nominated



Private Worlds (1935) - Nominated



Claudette Colbert and Clark Gable
It Happened One Night (1934) - Won
Added on 1 Oct 2016 02:51
Added to
12 votes
My Favourite Lists From Other Members Mk VIII
(37 lists)
list by TheUmbrellaMan
Published 6 years, 1 month ago

4 comments

23 votes
FAV. lists vol. 3
(32 lists)
list by AJJ
Published 7 years, 11 months ago

4 comments