7

vote
Celebrities love ... Oscar de la Renta
Sort by:
Showing 1-

50

of

52
Load more items (2 more in this list)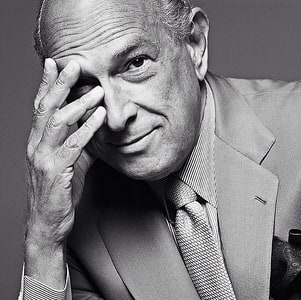 On Monday the 20th October 2014 Oscar de la Renta, one of the world's most iconic fashion designers, has died. He was 82 years old.

Although he reportedly had been battling cancer since 2006, the cause of death is as of yet unknown.

"The qualities I admire the most in women are confidence and kindness."
~Oscar de la Renta~




TRIBUTES

Anna Wintour
"His designs reflect his extraordinary personality: optimistic, fun, sunny, romantic."

Karlie Kloss
"The world lost one of the most extraordinary people that I have ever met. Thank you for helping me become the woman I am today and for always inspiring me to be better. There simply is no one else like you."

Tory Burch
"Oscar. Always a gentleman. Forever inspiring. #OscarDeLaRenta"

Coco Rocha
"Today fashion lost one of the greatest couturiers of the last century. I'm forever grateful to have had the chance to wear his creations and I'll always remember Mr. De La Renta as a gentleman and a class act. Oscar was never afraid to speak his mind or share his point of view - whether that be on the runway or on the written page. He was a pillar of New York fashion and will be sorely missed."

Diane von Furstenberg
"Oscar de la Renta singing this summer in Greece ! ... He will continue to sing in our hearts ! Good bye Oscar... We love you ! Diane"

Marc Jacobs
"The fashion world lost a legend last night. Oscar, you will be missed."

Rebecca Minkoff
"Saddened to hear the news about Oscar de la Renta. Thank you for bringing so much beauty into the world." #RIP

Olivier Rousteing
"I was very honored and humbled to be One of the successors of Mr De La Renta at Balmain . I was VERY lucky to meet him once and he always been an incredible inspiration and a reference !!!" #timelessvision #chicforever #fashionlegend #fashionwillmissU #rip

Dannijo
"Things never happen on accident. They happen because you have a vision, you have a commitment, you have a dream." #rip #oscardelarenta

Zac Posen
"The #Genius The #Passion, The #Gentlemen. #OscarDeLaRenta #Rip my friend."

Taylor Swift
"My all-time favorite designer has passed away. Oscar, it was an honor to wear your creations and to know you. In loving memory."

Jaime King
"God bless you and may you fly with the Angels. It was a blessing to work with you and to wear your creations. Peace be still. Oscar De La Renta"

Brad Goreski
"I am so saddened to hear of the passing of Oscar de la Renta. He was just as elegant as the clothes he made. An American icon" #RIP

Poppy Delevingne
Rip Oscar de la Renta... you made us girls feel the prettiest we could EVER be...

Zoe Saldana
Iconic legendary genius, gone but definitely not forgotten #OscarDeLaRenta My heart goes out to the De La Renta family. -ZS

Rachel Zoe
We lost one of the most brilliant and elegant men who exemplified true glamour...may he rest in peace #legend #myhero

Anderson Cooper
Sad to hear of the death of #OscardelaRenta. What a remarkable life and career, and a kind and generous man.

Nina Garcia
I really loved the way Oscar understood life: always bright, positive, full of color (like his clothes)

Eva Chen
Farewell to a true legend: Rest in peace to the most talented and most gentlemanly #OscardelaRenta.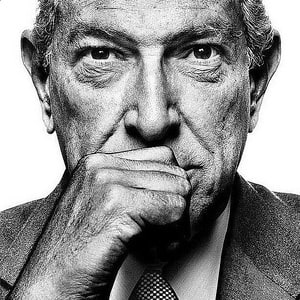 THIS LIST IS STILL UNDER CONSTRUCTION BUT DUE TO RECENT EVENTS I FELT THAT I WANTED TO MAKE IT PUBLIC ALREADY. More pictures and celebrities will be added soon.
Added to