25

vote
3864 Views Share:
Sort by:
Showing 1-

50

of

362
Decade:
Rating:
List Type: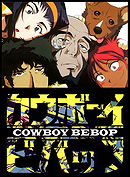 "The Real Folk Blues: Parts 1 and 2"

Air Date: April 16 and April 23, 1999

"I hate stories like that. Men only think about the past right before their death. As if they were searching frantically for proof that they were alive."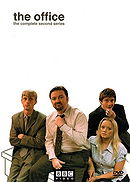 "Christmas Special: Part 1 and Part 2"

Air Dates: December 26, and December 27, 2003

"Simply as the man who put a smile on the face of everyone he met."


Agent Kermit D. Fonz's rating:

"Mr. Monk and The End: Part I and Ii"

Air dates: November 27, 2009 and December 4, 2009

"Tonight, I'm the judge."


Agent Kermit D. Fonz's rating:

Load more items (312 more in this list)
Also now included, memorable series finales, and not just the good ones.

In honour of one of my favorite shows, "How I Met Your Mother", ending in a few weeks, I present.....

The End.

Or at the very least, my favorite TV series finales of all time.
Added to

6 votes
Interesting Lists
(75 lists)
list by Agent Kermit D. Fonz
Published 1 year, 8 months ago