Sort by:
Showing

13

items

Add items to section
Significant Seven

Add items to section
Final Five

Add items to section
Missing One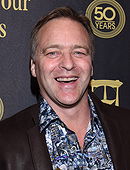 Number Seven
The Artist
Described by his creator as sensitive, imaginative and artistic, Number Seven was a target of envy from his brother model, Number One.
His entire line was wiped out due to a contamination which Number One admitted to. As a result, the many copies of Daniel never matured and due to a fault with his genetic coding, they could never be made again.
Given Name
: Daniel
Alias'
: None
Height
: Unknown
Faction
: None
Status
:
Extinct
PLEASE NOTE: The actor chosen for this entry is NOT the actual physical model for Number Seven. Although at the time, there was a large amount of speculation that the apparition of 'Slick' was Number Seven. He is a placeholder for the time being....
This list is ordered in chronological order of when the audience finds out who is a
Cylon
.
***WARNING!!! MAJOR SPOILERS***

DO NOT SCROLL DOWN IF YOU INTEND TO WATCH THE SERIES!! THIS LIST IS FOR PEOPLE WHO ARE UP TO DATE (DAYBREAK, PART II) ON THE RE-IMAGINED BATTLESTAR GALACTICA!
This list is due for an overhaul after release of the upcoming
TV movie The Plan
in Autumn 2009.
Also see:
My (Spoiler-Free) Review
The Cylons were created by man.

They rebelled.

They evolved.

There are many copies.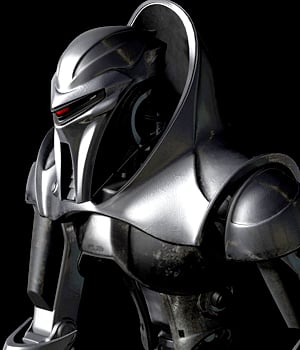 Of recent years, the new Battlestar Galactica is one of my favourite series of all time. It manages to encapsulate so much mythology and history in its moderate 5 year run. With a wealth of webisodes, tv movies, a mini-series and a spin-off it is obvious to say that it has captured the eye of a massive science fiction fanbase.
One of the greatest mysteries of the series is the evolution of the mechanical cylons. Not possible in a Darwinian fashion but to convert from cybernetic to biomechanical is a big step in terms of insight and direction! They don't know who made them or why but they are trying their most hardest to find out!
The Humanoid Cylon Models have been split into 12 Human Archetypes. Each model representing a different aspect of humanity. These are the actors and actresses who play the Humanoid Cylons.
Added to

69 votes
Not of This Planet Earth
(23 lists)
list by TrekMedic
Published 10 years ago

5 comments

4 votes
Listal SciFi: People Lists
(10 lists)
list by Abhi
Published 10 years, 8 months ago

1 comment