8

vote
Best albums of 1992
Sort by:
Showing

29

items

Add items to section
Runners-up
Listed alphabetically by title

Add items to section
Local Favorites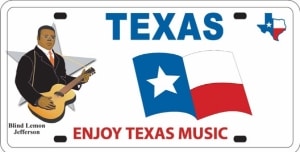 Rather than list these albums with the rest, I've split them off into their own section. If I hadn't lived in the Dallas/Fort Worth area at the time, I would not have heard these albums & therefore don't expect anyone else to have heard them either.

Favorite song:
"Gumbo" which can be heard on their
MySpace page
the giraffe's rating:


Re-released nationally by Zoo Entertainment in 1992 (which is the version I have), but originally released independently in 1990. It sold over 5000 copies in Dallas, TX, alone prior to the re-release, which should indicate how good this album is (though odds are most of those sales were at concerts, and these guys were always excellent live so selling the album after a show should have been easy enough). Unfortunately they never got popular, so most people don't even know of their albums.

Favorite song: "God's Jig"

the giraffe's rating:

Added to

6 votes
Best albums of the '90s lists
(10 lists)
list by the giraffe
Published 10 years, 4 months ago

2 comments