The Romance Movie Cliches (spoilers)
Sort by:
Showing 1-

50

of

51
Decade:
Rating:
List Type:

Add items to section
Opposites attract
They just have to be different. If the guy is a cool captain of the football team, man's man kind of a fellow, the girl most definitely will be your everyday nerd with a headmistress kind of an approach to life. Or it could be the opposite. The girl could be a good for nothing, popular cheerleader and the guy could be a hapless bundle of loser-ism.

Add items to section
The reformed bad boy
This genre allows both male actors and the audience to have it both ways: first, caddish masculinity and assurance that our hero is a guy's guy, then, the right woman to come along and transform him, unwillingly, into a softy.

Add items to section
They don't realize they're in love
The whole world knows it, their friends know it, the mailman knows it, and even the neighbor's puppy dog knows it! But the couple won't and they tend to take a good 75% of the movie to realize that they've got the hots for each other.

Add items to section
Quirky girl brings adventure
It's good news that eighties-style makeover flicks were in short supply in the last decade. And maybe we can also be happy that in the place of the ugly duckling came the nominally indie, self-consciously quirky girl with the adventurous streak.

Add items to section
From dislike to true love
If two people seem to dislike each other, it's just a sign of repressed attraction. Then, somehow, they are forced to spend time together through some convenient plot device. Suddenly, they discover they are really soul mates who are madly in love with one another.

Add items to section
The parents
Dealing With The Hardass Parents: In-law jokes are a worn genre in and of themselves.

Add items to section
Misunderstanding - break up - back together
It happens every single time doesn't it? They have fight on an issue which is more often than not a misunderstanding where either of the couple completely refuses to hear the other one out, ignoring the repeated requests of "Just listen to me for a second, will you?", and end up taking a lone depressed walk on a lone beach or a crowded footpath.

Add items to section
Falling in love with the help
It's a genre at least as old as Jane Eyre, but the last decade saw no sign of upstairs-downstairs eroticism abating.

Add items to section
Advisor friends
Since they're too dumb to plan and think for themselves, the couple's buddies jump into the picture and act as the saviors of the moment - only it turns out that their suggestions are for all for the worst. At the end it is always left upon the lad and lass to figure out the differences and join hands for a brighter future.

Add items to section
Journalist on assignment
The traditional media may be in crisis, but on the silver screen, being a journalist remains glamorous, exciting, and the best way to meet a man.

Add items to section
No cliches
Romance movies that doesn't contain any of the cliches above.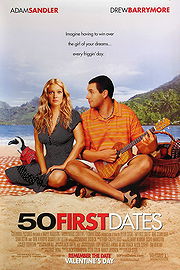 Load more items (1 more in this list)