17

vote
1532 Views Share:
As the title implies, the following movies were made by yours truly. So below I'll provide some detail and videos for each one. I have tackled many more amateur movies, but these are the projects for which I feel are bordering on professional level, a step above the usual standard for my previous backyard productions.

It's exciting to see your movies get added to IMDb, and it's cool that now they can be added to this site. The list will be updated when more projects are undertaken.
Decade:
Rating:
List Type:

Add items to section
Completed Movies
I have made an array of short movies and worked on unfinished films as well. However, I have only added what I consider to be substantial entries to my personal filmography, which means you'll find other minor projects on my YouTube channel. Furthermore, I will only include movies I personally had a significant hand in making.

Add items to section
Future Project Ideas
Since these movies are not in production and therefore do not have IMDb pages, I will include placeholder items for the time being. These are projects I am very serious about making, and intend to do so.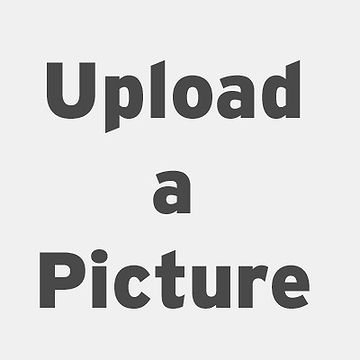 The Title? Untitled Australian Christmas Dramedy

What's It About?
After learning of the sudden death of his elderly mother, Eric and his brother Barry organise to congregate and spend Christmas with their father, Ronald. It's an optimistic meeting, but Eric soon realises he forgot to bring all of his teenage son's presents, and is determined to make the long drive home to pick them up. Accompanied by Barry and Ronald, Eric sets out, while the remaining wives try to keep themselves occupied and Eric's son battles sheer boredom.

Production Notes & Trivia
- The idea was sprung from the disappointment of the film A Merry Friggin' Christmas, which had a great idea and a great cast... But wound up being banal and mostly laughless. I didn't want to simply rip off the same idea, so the whole thing is set in Australia, the tone and content is vastly different, and the story also takes influence from the 2009 movie Charlie & Boots.

- The first draft was started in December 2014 and completed in February 2015. Work soon began on the second draft, but it was put on the backburner to allow for work on Betrayals & Bullets: The Dame. In late 2015, the script was given a rewrite and a spruce up, with several collaborators throwing in their suggestions and helping to enhance the story and comedy.

- Many people feel I should make this a priority since it's such a radical change of pace compared to my previous movies. Besides the (off-screen) death in the family, nobody is killed, there are no guns, and above all, it would not feature myself. It would also be very low-tech.

- I wanted to shoot it straight after Betrayals & Bullets: The Dame, but felt I should spend more time improving the script.

- In 2020, the script (previously 50 pages) started being rewritten to become a full feature film.

Will We Ever See It?
More than likely, but it's a matter of timing. With the cast consisting of adults and a grandfather, casting will be tricky, and filming would mostly have to take place at night. Rather than a set amount of shoot nights, it would need to be a continuous production, and since it could run 90 minutes, it would take some doing. Then again, it's just dialogue.

I want to get it made. I've put too much effort into the writing process, and I like the script too much, it makes me laugh and feel. A lot of the jokes by third parties are too funny not to use. And hey, I lost my father in 2016, so a sweet drama-comedy could be a nice tribute to him.