110

vote
Many faces of Leonardo Dicaprio !
Sort by:
Showing

24

items
Decade:
Rating:
List Type: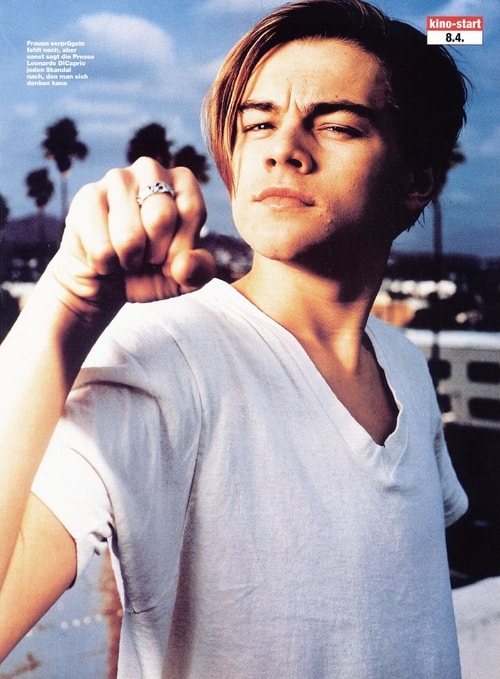 At just 35 years old, Leonardo DiCaprio has starred in more than 25 films. From lead heartthrob Jack in "Titanic" to the tortured Howard Hughes in "The Aviator," DiCaprio has played an eclectic mix of characters and is adoringly referred to worldwide by fans as "Leo." He's back on screen this week with the blockbuster "Inception," in which he stars as a skilled thief. Here, we take a look back at some of the actor's famous roles throughout the years.
L◎g◎™ ☺✈ ☠
The ฿ank job (•̪●)=ε/̵͇̿̿/'̿'̿ ̿ ̿̿ ̿ ̿"
Hollywood Gone Crazy
Movie Pre-Makes
Movies Combined.
The NFS series
The Ship-Movies..
aww i ❤ ♥ that ♪ ♫ in the movie :]
My tOp 1O1+ mOvies !
The Dj List
OopsS !! . . . . its "Me" :p
favorite movies Based on True Story's.
lOve taking Over the super pOwer's
Top 10 Animated Movies :)
lOve stOry's i wiSh tO bE iN !
Top Ten Most Expensive Movies Of All Time !
My tOp 22 BlOckBusTer's
MemOrable quOtes frOm FamOus mOvieS ♥
15 HotTest CeleBrity CoupLes !
jOhnny DepP firearms !!
Many faCes Of Leonardo DiCaprio !(from boy to man)
Yes I knOw a craZy gUy :p
Added to

17 votes
Top Actors & Actresses Evolutions
(108 lists)
list by SFG¿mystic
Published 11 years, 2 months ago

1 comment