Listal's 100 Best Tv Shows(2015)-THE RESULTS
Sort by:
Showing 1-

50

of

100
Decade:
Rating:
List Type:
Load more items (50 more in this list)
You know the rules:
- Anyone is allowed to participate (you have to be a legitimate Listal members though, no bogus account allowed).
- You have to provide 10 TV Shows, the first one being your favorite. The first you picked get 10 points, the last one get 1 point.
- When 2 shows have the same amount of points,the show with the most voters go ahead.
- When 2 shows have the same amount of points and voters, the first added go ahead.
-The 100 first reactions will be included

2011 Winner-LOST


2012 Winner-Game of Thrones



2013 Winner-Game of Thrones



2014 Winner-Breaking Bad




2015 WINNER-GAME OF THRONES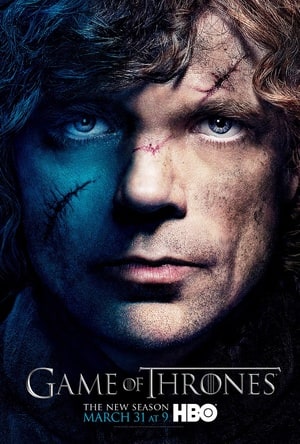 1.propelas
2.Blitz
3.Bml93
4.Stehako
5.Nakki
6.EatMorePez
7.geojones100
8.Surey
9.Laín Coubert
10.Judith
11.martyrofevil
12.IsabellaSilentRose
13.rickterenzi
14.Kandi
15.Malina
16.mateus1987
17.Kenji
18.Cleon
19.CD Smiles
20.hurt.raven114
21.samcro
22.Venice
23.BAMF
24.ChihuahuaDaddy
25.Dagobert
26.Anautix
27.Aira
28. - WreckMe -
29.TheKnight12
30.dmj
31.Ricky49er
32.rewster
33.veganvoodoo
34.Justinvdk
35.denis24
36.Simone
37.XanderZ
38.reallly
39.mojack
40.HolyCroutons
41.blueIsabel
42.Exclusive
43.The O.P.
44.billycostigan
45.Usurping_Python
46.JROCK1772
47.Payador
48.Dyson
49.Vacter Modell
50.steven2185
51.kathy
52.OsamaEx
53.Dorothea
54.Kenzie
55.Oliver
56.Jason
57.Moon River
58.Emlaraal
59.Iceviper
60.Gaby
61.scouser
62.SpokeOne
63.Cantab
64.anja
65.VIF
66.Dig
67.rahul
68.AnaJJ
69.acqua gassata
70.xolmis
71.Star Alchemist
72.Leader Vladimir
73.SilverLuimere
74.La Motta
75.Rubiconman
76.bobtheman
77.Nadia
78.Rath
79.Vorpal Sword
80.redrobin
81.roberto
82.Maary
83.SMilkshake
84.imanshole
85.superman1014
86.the giraffe
87.betty boop
88.LorrieSalvatore
89.Foreign legion
90.Joe
91.Jordan
92.klight
93.JPHOLT
94.iknowthat
95.cris c
96.The Undefeated Gaul
97.Villiana
98.PolarCow
99.Vergil x Dante
100.mando
Added to

23 votes
Polls worth looking into.
(39 lists)
list by reallly
Published 7 years, 8 months ago

5 comments

18 votes
Lists I'm Following
(34 lists)
list by Ricky49er
Published 8 years, 11 months ago

3 comments

17 votes
Poll Lists
(59 lists)
list by VIF
Published 8 years, 7 months ago

3 comments