James Bond 007: 'shaken, not stirred'
Sort by:
Showing

24

items
Decade:
Rating:
List Type: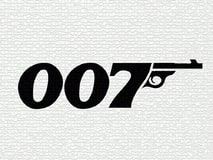 List of all James Bond films, in order of film release date (the James Bond books follow a different chronological order).
There are only 21 'official' Bond films, with Bond 22 still in pre-development stages.
I chose to include 'Never Say Never' which is a remake based on 'Thunderball', starring Sean Connery, after the new Bond, Roger Moore, already made a few films. 'Never Say Never' is not officially considered part of the James Bond series, but deserves to be on this list regardless.
I didn't include the original 'Casino Royale' in the 60s as it was more of a spy-spoof film and not related to the Bond film franchise.
------------------
------------------
Other Bond-related Lists on Listal:
*
Actors that portrayed James Bond
by tartan_skirt
*
Bond Girl
by tartan_skirt
*
Bond Bad Guys (Top Bosses only)
by E-Mies
*
Bond Villains (Extensive list)
by diabolical dr voodoo
*
Official Theme Song Performers
by tartan_skirt
------------------
------------------
Added to

7 votes
Movie list
(26 lists)
list by rollcallaction
Published 6 years, 2 months ago

2 comments

90 votes
SwornShadow's Favorite Lists :D
(472 lists)
list by SwornShadow
Published 11 years, 6 months ago

13 comments

3 votes
Favorite Lists
(18 lists)
list by Alexander Asatiani
Published 8 years, 5 months ago

1 comment

1 votes
Film Series Lists
(5 lists)
list by garfield2710
Published 11 years, 2 months ago

1 comment