Added by Joreth
on 1 Mar 2021 03:06
2

vote
Holiday Marathons
Marathons for a variety of US-centric holidays throughout the year. Halloween and Christmas / Christmas-adjacent marathons are in their own marathon list under My Lists.

Some marathons are limited to 3 movies for a triple-feature. Other marathons have a variety for the viewer to create their own double- or triple-feature, or to play several movies all day in the background of a holiday party or event, or in some cases there are enough movies to have an entire time span like a week or month of movies for a long-term marathon.
Sort by:
Showing 1-

50

of

185
Decade:
Rating:
List Type:

Add items to section
MLK Day
Movies about Dr. Martin Luther King, Jr.

Add items to section
Black History Month
Movies about or for Black History Month. This can be broken up into smaller marathons or do one movie per day.

Add items to section
Groundhog Day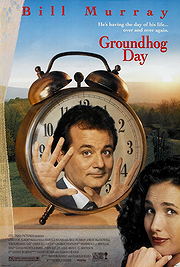 Add items to section
Villaintine's Day
I don't celebrate Valentine's Day. Instead, my metamour and I celebrate "Villaintine's Day", a day of solidarity against the commercialization and obligation of mandatory heteronormative toxic romance by appreciating each other as co-conspirators and co-schemers, aka "villain-tines". These movies are about villains, a commentary on "true love", and the bonding between women, er, non-hetero, non-romantic people.

Add items to section
Mardi Gras (family)
A family-friendly Mardi Gras marathon of movies that take place on or around Mardi Gras.

Add items to section
Mardi Gras Horror
Horror films about or set on Mardi Gras

Add items to section
Mardi Gras
Movies about or set during Mardi Gras.
Load more items (135 more in this list)