82

vote
Roger Ebert didn't like all the Classics
Sort by:
Showing

41

items
Decade:
Rating:
List Type: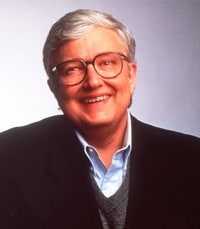 Roger Ebert (1942-2013)
First of all, I've all respect for Roger Ebert. He was the best movie critic ever.
I didn't create this list to diss him or the movies concern but I think it gives an interesting alernative view on some of the greatest movies ever made.
His rating system goes from 0 star to a max 4 stars.
Any suggestion are welcome!
By the way, you are allowed to argue in the comments but if you are going to trash him, your comments will be deleted.
The review comes from his website :
rogerebert.com
Added to

31 votes
Top 50 most popular lists by johanlefourbe
(50 lists)
list by johanlefourbe
Published 11 years, 3 months ago

4 comments

26 votes
Favorite Lists
(121 lists)
list by Happy Vader
Published 11 years, 4 months ago

7 comments

8 votes
My Favorite Lists
(40 lists)
list by sunset96
Published 10 years, 11 months ago

3 comments