54

vote
5345 Views Share:
Films and the critics who hate them
Sort by:
Showing 1-

50

of

748
Decade:
Rating:
List Type: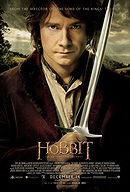 There is a good deal to be said about Peter Jackson's long-awaited and exceedingly long adaptation of J.R.R. Tolkien's The Hobbit, most of it bad.

_ J. Hoberman, New York National Review of Books

It frequently seems as though Jackson was less interested in making The Hobbit than in remaking his own fabulously successful Lord of the Rings series.

- Christopher Orr
Agent Kermit D. Fonz's rating: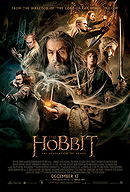 The tale has no emotional resonance, and the thinness of the plot (only five of the book's chapters are adapted here) and the colorless depictions of the leading characters do it no favors.

- Bruce Diones, New Yorker

Meanwhile, back in Middle-earth, everyone is displaying worrying symptoms associated with the dreaded plight known as Middle-film Syndrome.

- Leigh Paatsch, Herald Sun (Australia)
Agent Kermit D. Fonz's rating: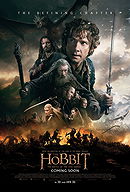 This is comfortably straightforward hokum -- which is to say that Jackson, for all his delusions of grandeur, remains a bit of a hobbit at heart.

- Jake Wilson, Sydney Morning Herald

Well, at least there won't be another one for a while.

- Tom Long, Detroit News
Agent Kermit D. Fonz's rating:

Load more items (698 more in this list)
You might (or might not) like these films, but on the other hand...
Added to

49 votes
Learn about Films
(54 lists)
list by Mr. Saturn
Published 11 years, 1 month ago

2 comments