Sort by:
Showing

48

items
Decade:
Rating:
List Type:

Add items to section
1 Star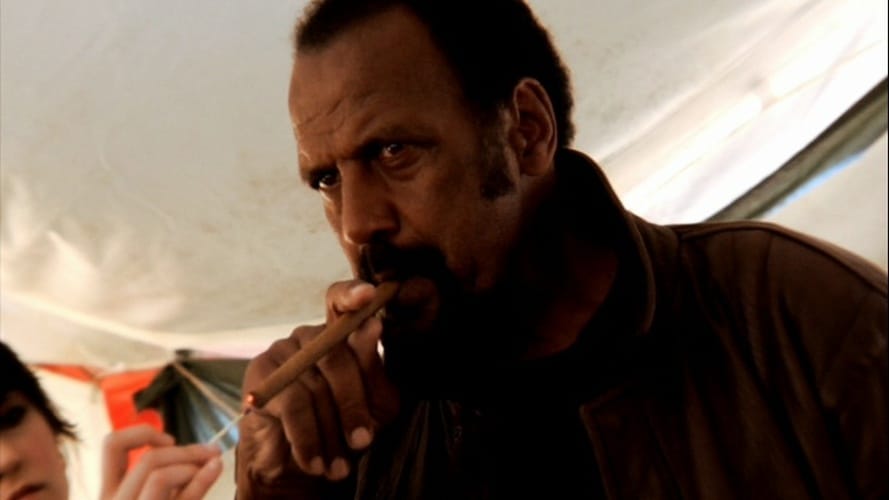 At the end of civilization, zombies greatly outnumber humans and everyday is a fight to see tomorrow. Just when he is about to give up that fight, rugged wanderer John Knox winds up being saved by a ragtag group of survivors lead by a man named Moses.
Fred Williamson is the only familiar face in this. So far the acting is atrocious and it is so low budget it looks and feels like a bad 80s movie. The bad guy is extremely lame and stupid. It was way too long. It had zombies in it yes, but it seemed to have mostly people attacking people with only brief scenes of zombie attacks. The fight scenes were ridiculous, cheesy, and looked like they were trying way to hard not to actually hit each other. There is absolutely no way he could have fit in there. What was with the one girl who was being treated like slave bikini Leia from Star Wars? Why wasn't there more blood? Was this movie trying to be this cheep and cheesy or were they actually trying to make a good movie? What the hell happened to Moses? This movie is beyond flawed it is so bad if the ratings could go negative this would be -11. Stay away at all costs. Just look at the poster it is the only cool thing about this atrocious shitty movie.
BAMF's rating:


Add items to section
2 Stars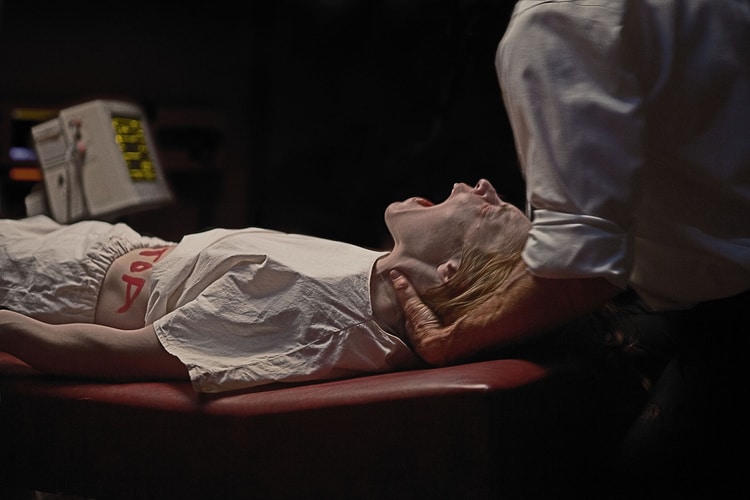 As Nell Sweetzer tries to build a new life after the events of the first movie, the evil force that once possessed her returns with an even more horrific plan.
This will be the last movie I watch this month. I have been waiting to watch this out of curiosity and I finally can. There are some familiar faces including Louis Herthum and Ashley Bell reprising their roles. It also has Julia Garner, Spencer Treat Clarke, Muse Watson, Joe Chrest, E. Roger Mitchell, and Dane Rhodes. Was it really necessary to recap the entire first movie in the first 2 minutes. I don't think so because why would anyone decide to watch this before the other since it clearly says Part II in the title. I do find it good that they didn't rehash the found footage style of the first one, however it just makes it become the same old story of possession. This is filled with jump scares and visuals that trick you. The only thing different about this possession movie is the reason behind it which makes it pretty ridiculous. Wow the ending was really lame and boring. Also the CGI at the end was so bad like almost Syfy channel bad. I really hope they do not make a part III. I wasted my time.
BAMF's rating: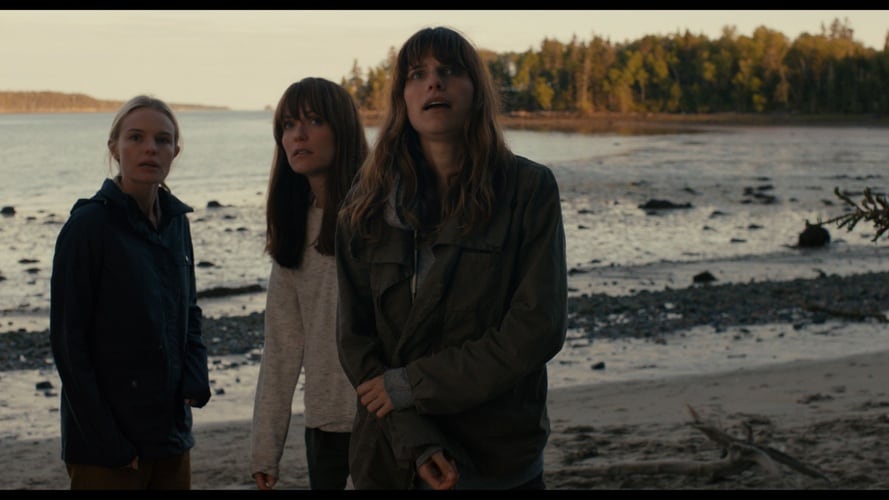 Three childhood friends set aside their personal issues and reunite for a girls' weekend on a remote island off the coast of Maine. One wrong move turns their weekend getaway into a deadly fight for survival.
This is written by Mark Duplass whose wife Katie Aselton stars and directs this as well. There are a couple other familiar faces as well including Kate Bosworth and Lake Bell. I was excited to check this out, but I found out the hard way that it was not worth the wait. The acting was alright, but not enough to save this movie. This was really predictable and slow. They even killed the first person I didn't want to die, but felt like they were going to anyways. There was absolutely no originality in this. The death scenes were bland and mostly happened when it was too dark or where you can't see anything. It was just boring and the ending was lame. The only thing that was good was seeing Katie Aselton nude for the first time and Lake Bell for the second time.
BAMF's rating:


Add items to section
3 Stars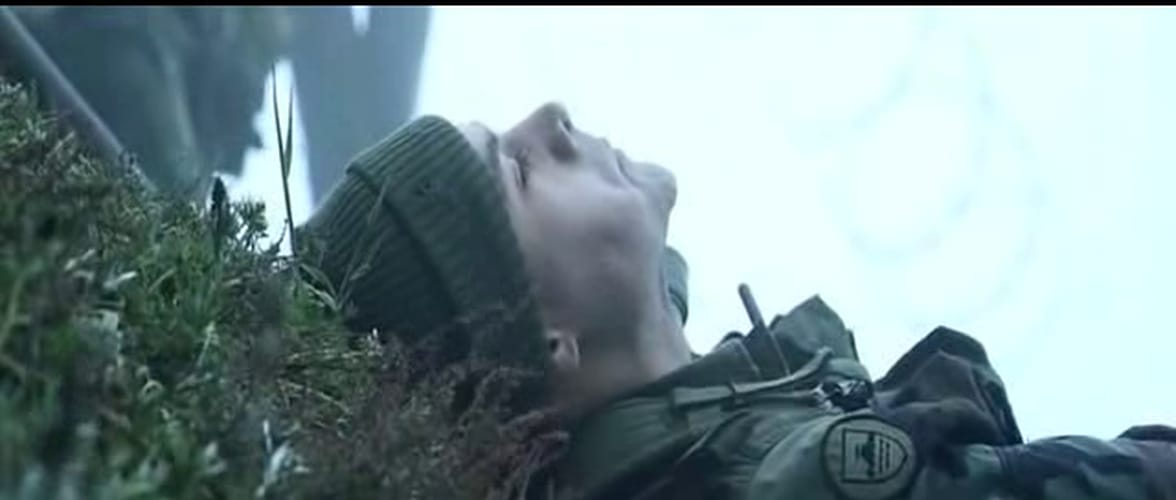 The story of a special high mountain unit of 9 special soldiers, sent to a desolate base that lost contact several days ago and thought to have been believed to be attacked by guerillas.
There are absolutely no familiar faces in this movie. Well the acting is alright, but the story is pretty flat. I am almost an hour into it and nothing really interesting has happened yet. Only two scenes were really interesting and they were much to brief. Other than that this was extremely boring. Don't waste your time with this one I did that for you. I really don't understand what the ending was supposed to imply either.
BAMF's rating: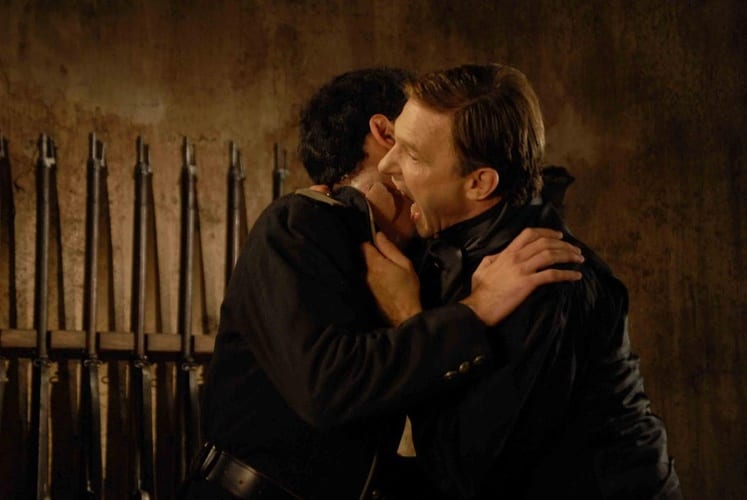 I can't find any proper synopsis for this movie that doesn't spoil the story which is already a bad sign. It is the same basic Dracula story with the Harkers and Van Helsing. I am pretty disappointed that such a terrible film comes from legendary Dario Argento. Even though I have never seen his films I see his name everywhere. It was also disappointing to see Rutger Hauer in such a terrible film. There are other actors I am familiar with as well including Asia Argento and Thomas Kretschmann. The acting and dialogue were terrible. The CGI looked like it came from the Syfy channel. The scenery looked like it was part of a stage. The death scenes were probably the most interesting parts of this movie. The ending was lackluster and felt to quick. It is like it was made by a bunch of college students who somehow got a hold of 3 good actors and told them to act their worst. If you are a Dario Argento fan you must avoid this at all costs or you will lose respect for him. If you have never seen Dario Argento's films like me avoid this one and go watch one of his other more well received films.
BAMF's rating:


Add items to section
4 Stars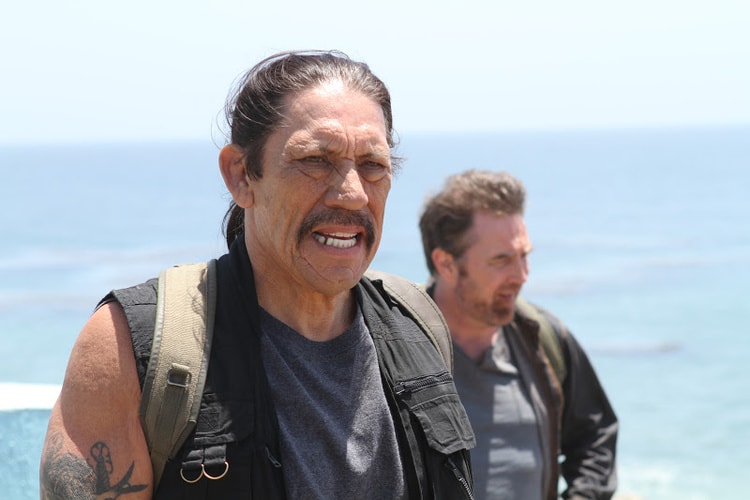 Survivors of a zombie plague escape their island refuge (Alcatraz) when it's overrun, risking the outside world to find a scientist who is rumored to have found a cure for the disease.
So I decided to finally watch this when I saw Danny Trejo on one of this zombie movie's posters. I am also familiar with Ethan Suplee and Chad Lindberg both of who I enjoy. French Stewart and LeVar Burton are some other pretty well known faces. Well this is a Syfy channel original movie produced by The Asylum so I won't have my expectations set too high. So far the gore effects are well done, but the CGI is still pretty awful as you would expect. The lead actress wasn't a very good actress or even attractive. The acting wasn't too good especially from the unknown actors. Some of it was a little ridiculous like
someone who never shot before getting headshots immediately or throwing a grenade near someone who is safe causing them to die in the explosion.
The ending was meh. Everything considered this isn't the worse zombie flick I have seen.
BAMF's rating:


Add items to section
5 Stars

Add items to section
6 Stars

Add items to section
7 Stars

Add items to section
8 Stars

Add items to section
9 Stars

Add items to section
10 Stars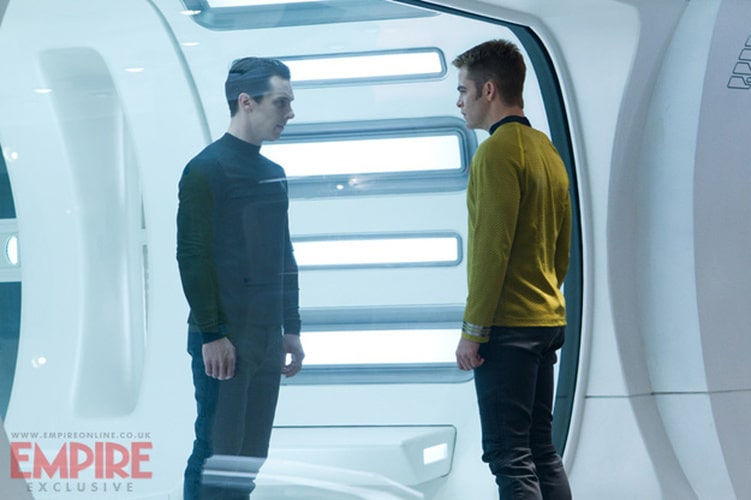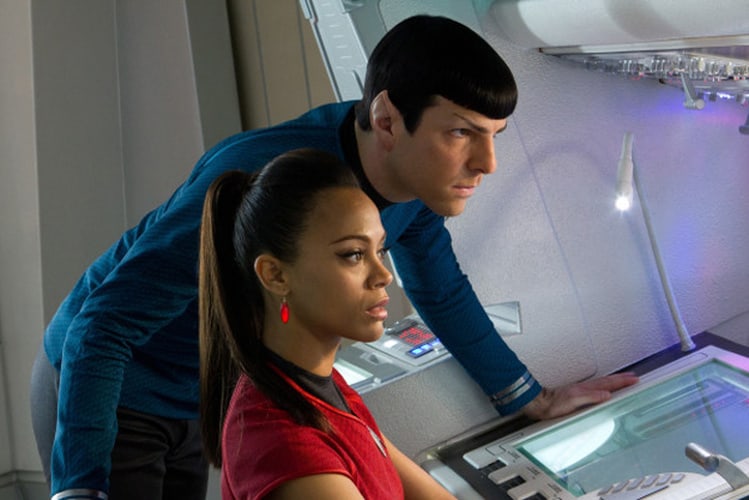 After the crew of the Enterprise find an unstoppable force of terror from within their own organization, Captain Kirk leads a manhunt to a war-zone world to capture a one man weapon of mass destruction.
This was full of familiar faces including Chris Pine, Benedict Cumberbatch, Alice Eve, Zoe Saldana, Zachary Quinto, Karl Urban, Simon Pegg, Anton Yelchin, John Cho, Bruce Greenwood, Peter Weller, Noel Clarke, Heather Langenkamp, Beau Billingslea, and
Leonard Nimoy
. I loved the chemistry between Kirk and Spock. The acting was excellent. I loved all the different kind of aliens they showed us even though most of the species went unnamed. The best Star Trek so far hands down and also J.J. Abrams's best movie to date. It was so bad ass I had to put 2 extra pictures. There are great twists. The villain will definitely become one of the top villains of all time. It had comedy, lots of drama, and tons of non-stop action. Your emotions will be tested. Throughout the movie I kept getting chills. There was also a cool cameo as well. It was so intense! The CGI was great and there are so many beautiful shots throughout.
KHANNNNNNNNNNNNNNNNNN
For sure this is now one of my all time favorite movies. Now go see it!
BAMF's rating: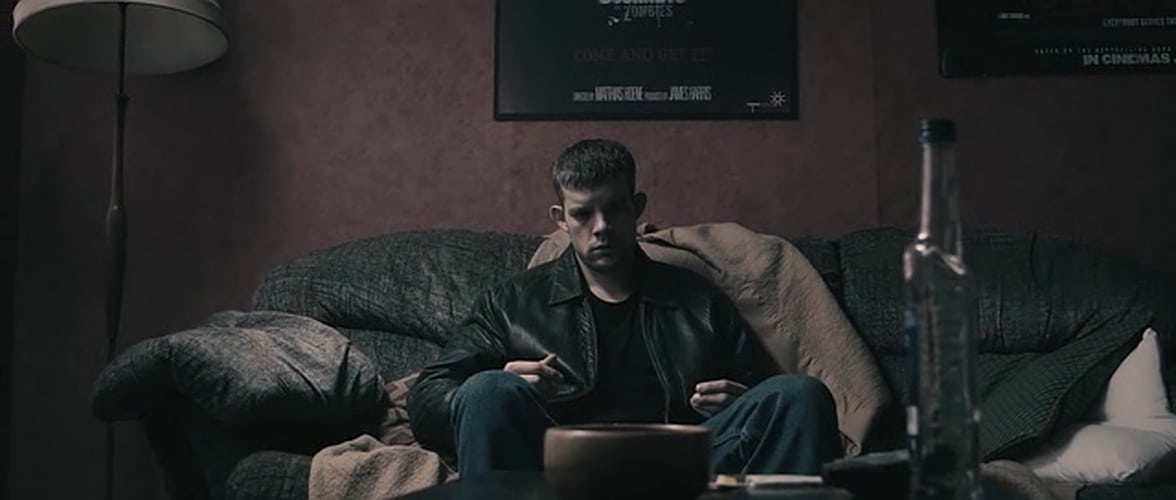 Someone is picking off the last remaining occupants of a tower block, using a high powered, silenced rifle. Nobody else has heard the shots, and no help is coming.
It has a few familiar faces in it for me including Jack O'Connell, Ralph Brown, Steven Cree, and Tony Jayawardena. I like the random reference to the movie Screwed written by one of the directors of this. When the action started it caught me way off guard. The acting was great. There were some really good twists. The ending was great and unexpected. This movie seems to be very underrated. The characters are interesting. There is intense and quite unexpected scenes from start to finish. Loved it and recommend it highly!
BAMF's rating: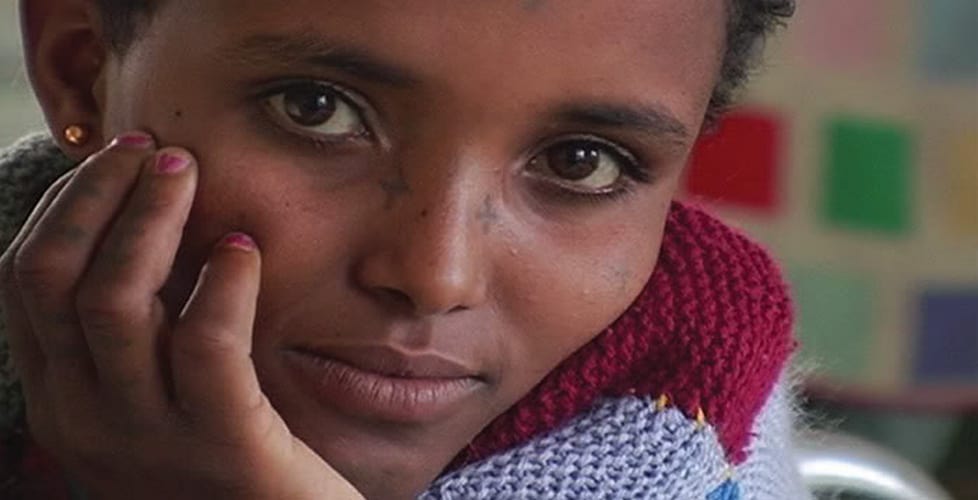 The story of five women in Ethiopia suffering from devastating childbirth injuries. Rejected by their husbands and ostracized by their communities, these women are left to spend the rest of their lives in loneliness and shame.
For some reason I can't find the full 85 minute documentary, but a shortened version is on Youtube. I love Ethiopia and learning about it so I decided to check this out. Even though I saw only 3 stories out of the five I was still really impacted. These stories were tragic and heartwrenching. I felt my eyes water several times as each girl told her stories. This was such a powerful documentary and really informative. I hope that the hospital has helped many more peoples lives improve since this film was made. I suggest everyone to see this.
BAMF's rating:

Categorized into ratings now.
Added to
24 votes
BAMF's Cinema Journeys
(73 lists)
list by BAMF
Published 6 years, 1 month ago

1 comment
34 votes
2013 Movie Journal's I'm Following
(59 lists)
list by FunnyGuy
Published 7 years, 3 months ago

9 comments