Added by Nusch
on 3 Nov 2021 10:06
21

vote
Capitalism in Contemporary Cinema
At the beginning of the twenty-first century, as the contradictions of capitalism became more apparent than at any other time since the 1920s, numerous films gave allegorical form to the crises of capitalism. Some films were overtly political in nature, while others refracted the vicissitudes of capital in stories that were not, on the surface, explicitly political.
"It's not capitalism 'failing', it's capitalism working as it always will."
Ken Loach, Director, Cannes 2019.
Bong Joon-ho on creating Parasite:
"I tried to express a sentiment specific to Korean culture, [but] all the responses from different audiences were pretty much the same. Essentially, we all live in the same country, called Capitalism."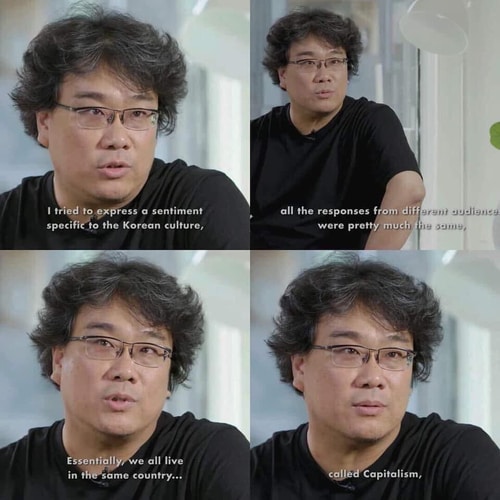 Sort by:
Showing

27

items
Decade:
Rating:
List Type:
Added to