17

vote
Shinichirô Watanabe's filmography
Sort by:
Showing

12

items
Decade:
Rating:
List Type:

Add items to section
TV

Add items to section
Films
Genius Party and The Animatrix are anthologies.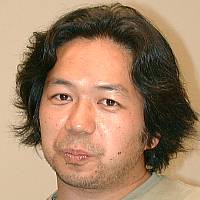 It actually kind of sucks having to be a director. Once you do it, you discover how hard it really is. This is no kind of a job for a human being, let me tell you. I think I ought to quit, but I can't really do anything else!
Films and TV shows directed or co-directed by
Shinichirô Watanabe
.
Added to
22 votes
Anime Index
(60 lists)
list by ran88dom99
Published 6 years, 9 months ago

4 comments
11 votes
Filmography
(80 lists)
list by Mr. Saturn
Published 6 years, 6 months ago