3

vote
278 Views Share:
Supernatural - The Complete Eighth Season
Decade:
Rating:
List Type: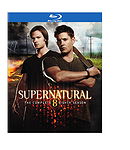 8x01 - We Need to Talk About Kevin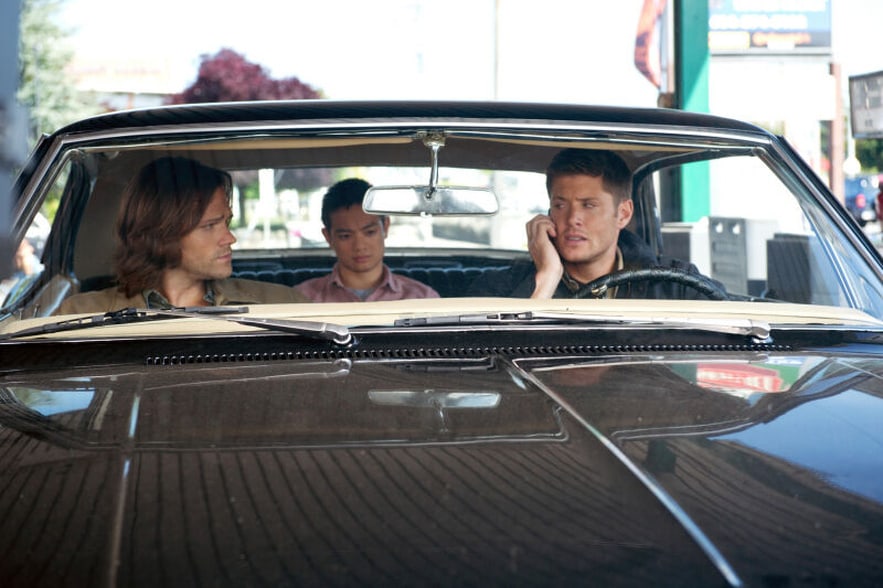 Dean returns from Purgatory, one year after the fight with the Leviathans. After reuniting with Sam, they find out that Kevin escaped Crowley with another Word of God that may hold the key to closing the gates of Hell forever.

8x02 - What's Up, Tiger Mommy?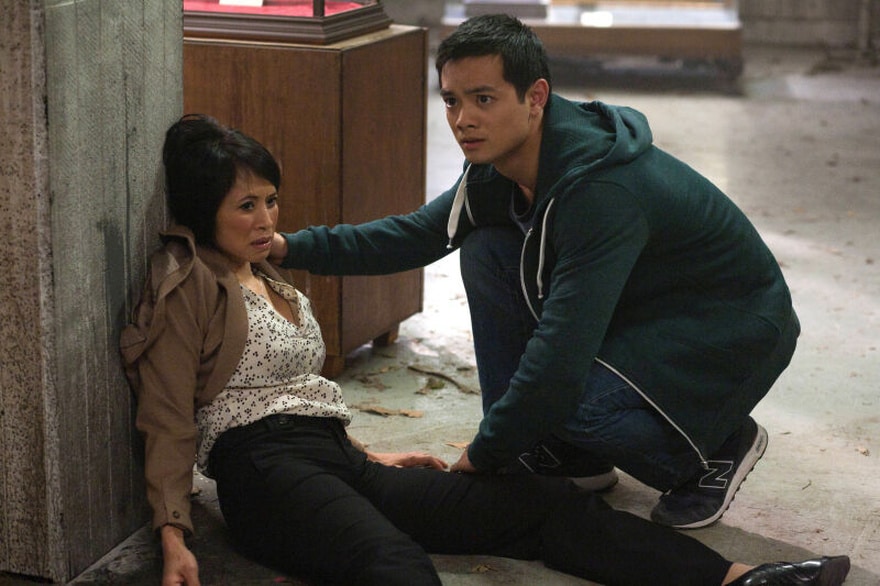 After saving Kevin's mother from demons, Sam, Dean, and Kevin go after the Word of God which is being auctioned off by Plutus, the god of greed.

8x03 - Heartache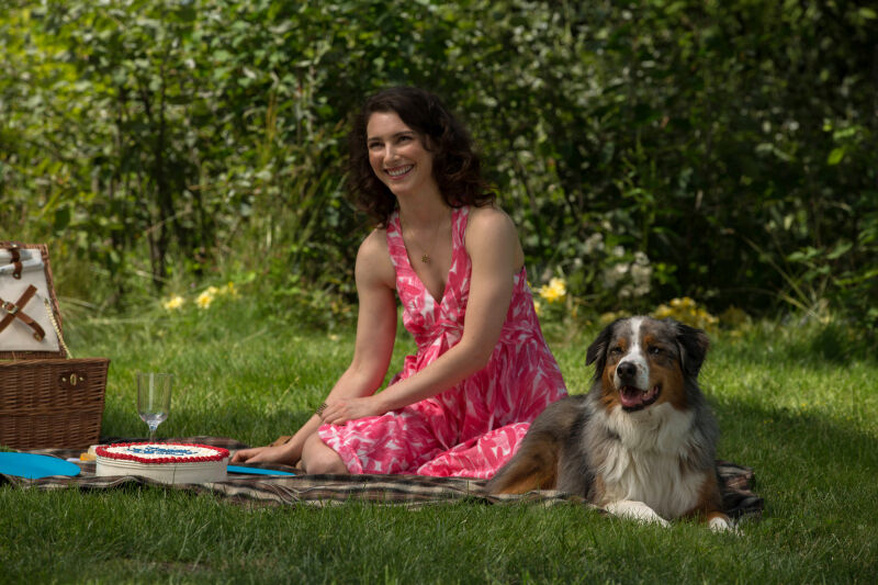 While trying to track down Kevin, Sam and Dean get sidetracked by a series of murders where the victims have gotten their hearts ripped out.

8x04 - Bitten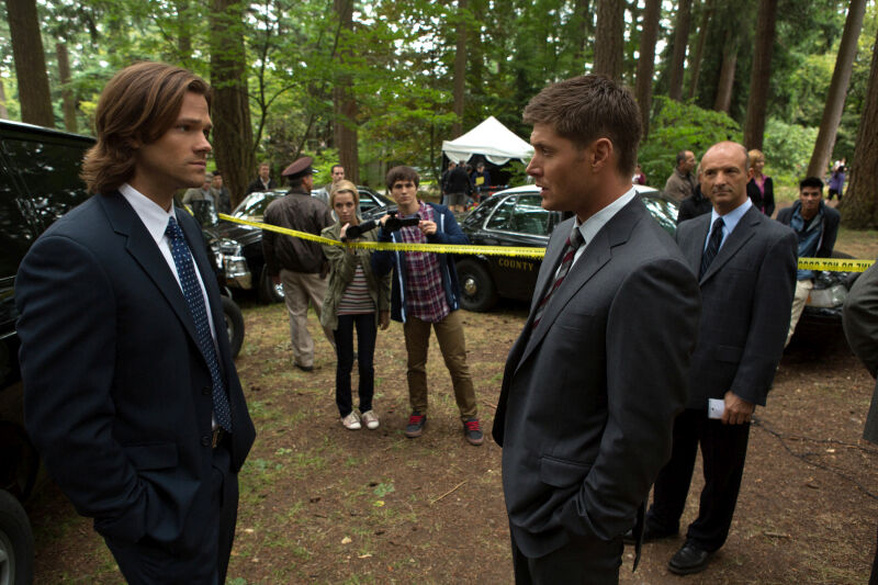 Sam and Dean come across a homemade video of three friends whose lives are turned upside down by a werewolf.

8x05 - Blood Brother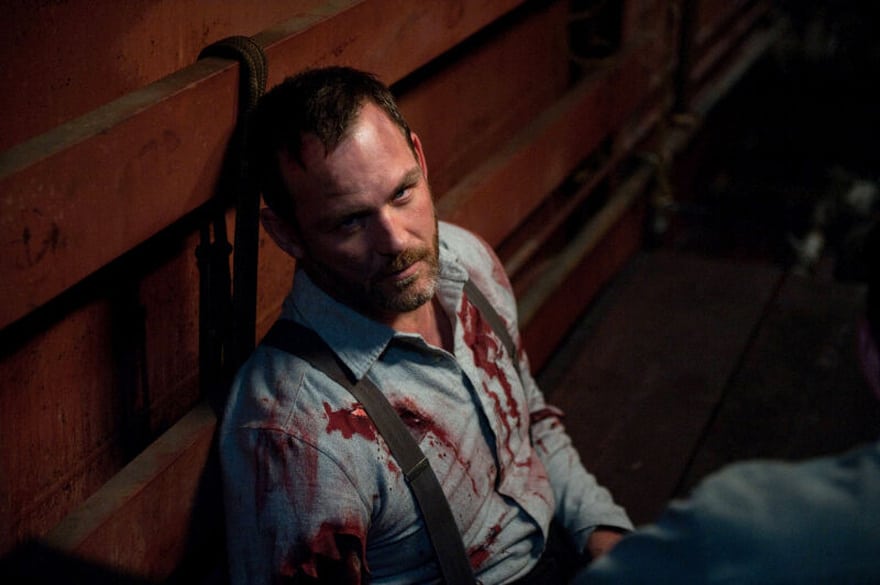 Dean assists the vampire, Benny, who helped him escape from Purgatory. together they go after the nestled by the vampire that bit Benny. Sam thinks back to his life before Dean returned.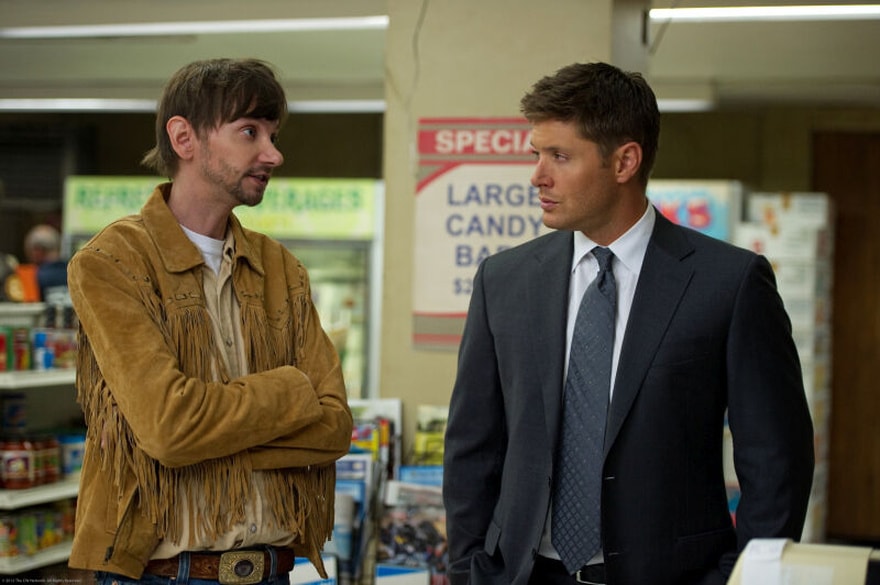 Sam and Dean team up with Garth, who has taken over Bobby's job, as they hunt down a Specter that's possessing innocent people who have a grudge against someone.

8x07 - A Little Slice of Kevin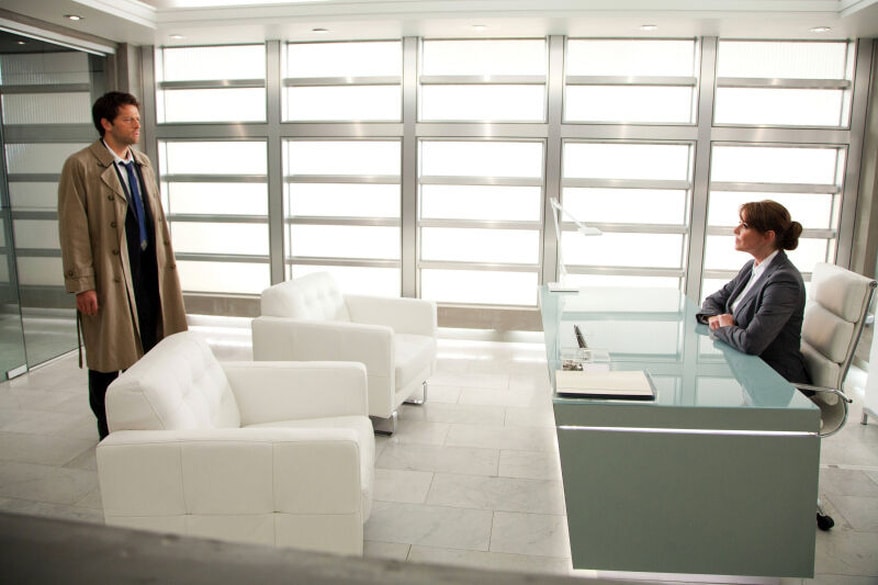 Crowley has kidnapped Kevin and the rest of the prophets that are able to read the Word of God. Castiel mysteriously returns from Purgatory and helps Sam and Dean rescue Kevin.

8x08 - Hunteri Heroici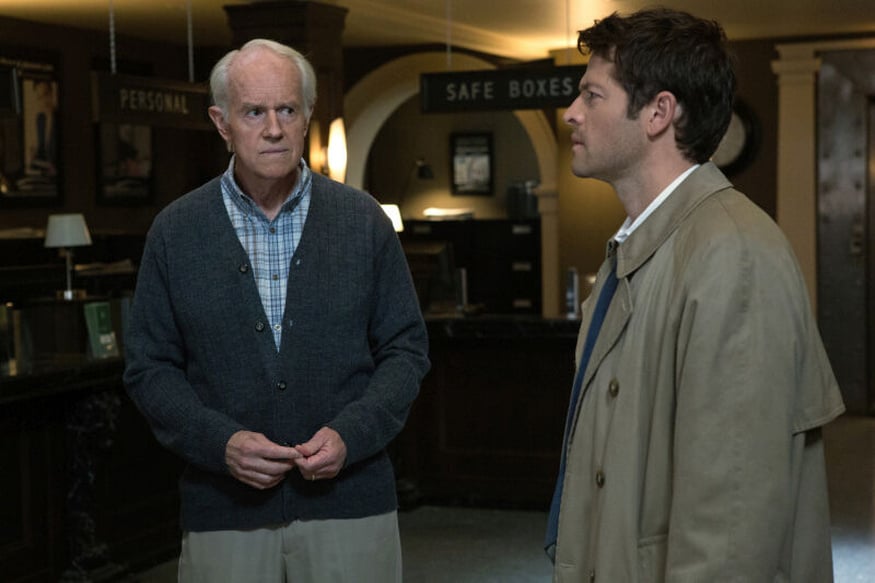 Castiel decides to become a hunter, like Sam and Dean. But his first day on the job is a doozy when they investigate a series of murders caused by old cartoon gags. Meanwhile, Sam thinks back to his first time meeting Amelia's father.

8x09 - Citizen Fang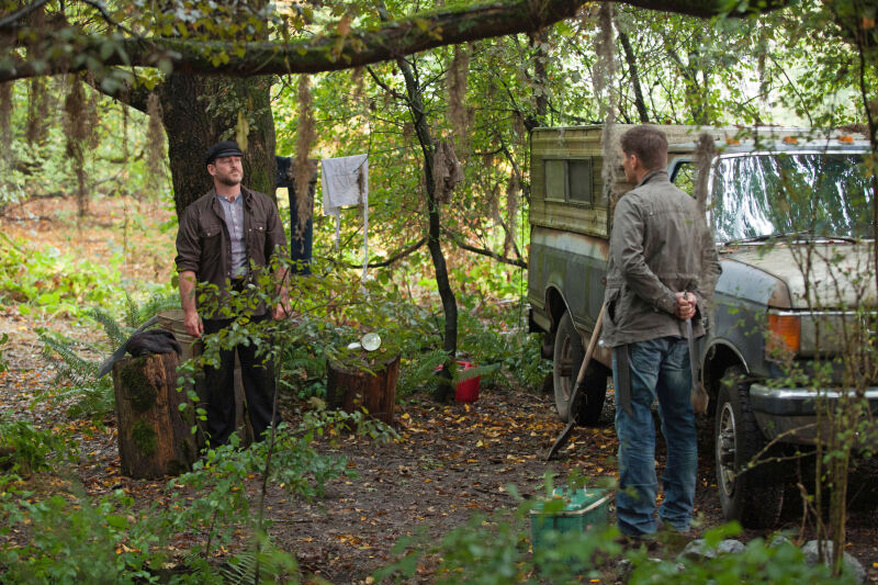 Benny seems to be attacking innocent people and only Dean believes he's innocent.

8x10 - Torn and Frayed
Dean and Castiel try to rescue Samandriel from Crowley. Sam tries to decide whether or not he should continue hunting or be with Amelia.

8x11 - LARP and the Real Girl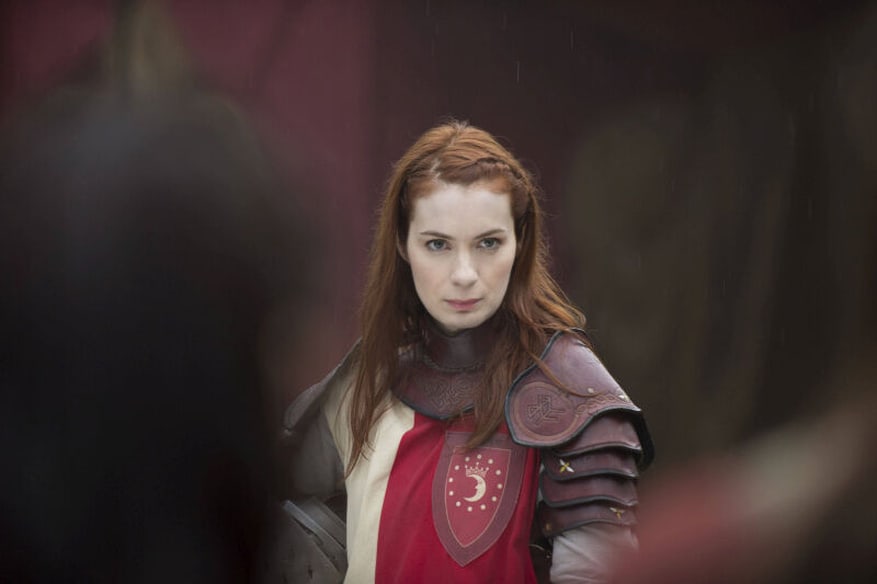 When two LARPers turn up dead, Sam and Dean investigate the fictional world of Moondoor, where they find a familiar face.

8x12 - As Time Goes By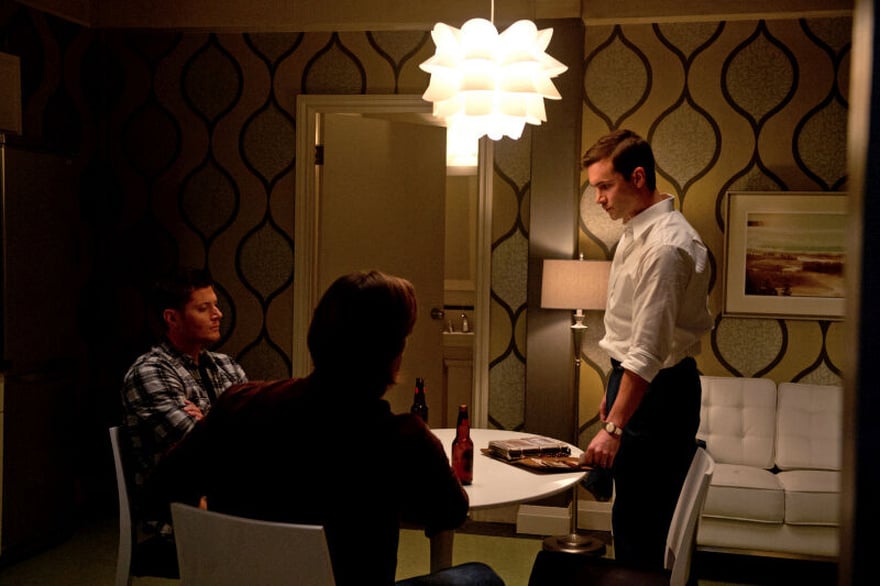 Sam and Dean's grandfather, Henry Winchester, arrive by time travel, claiming that he has something to protect from an Abaddon that is hot on his trail.

8x13 - Everybody Hates Hitler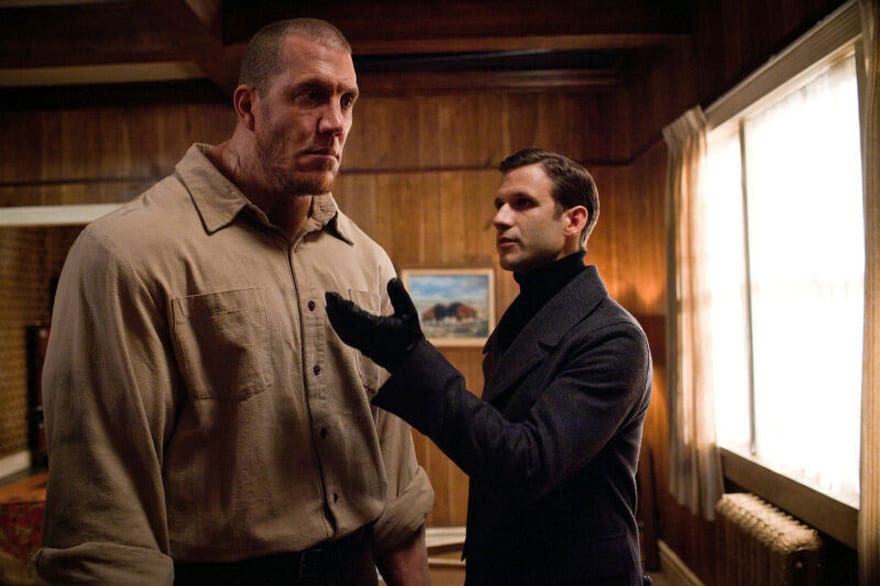 Sam and Dean go up against a group of Nazi necromancers.

8x14 - Trial and Error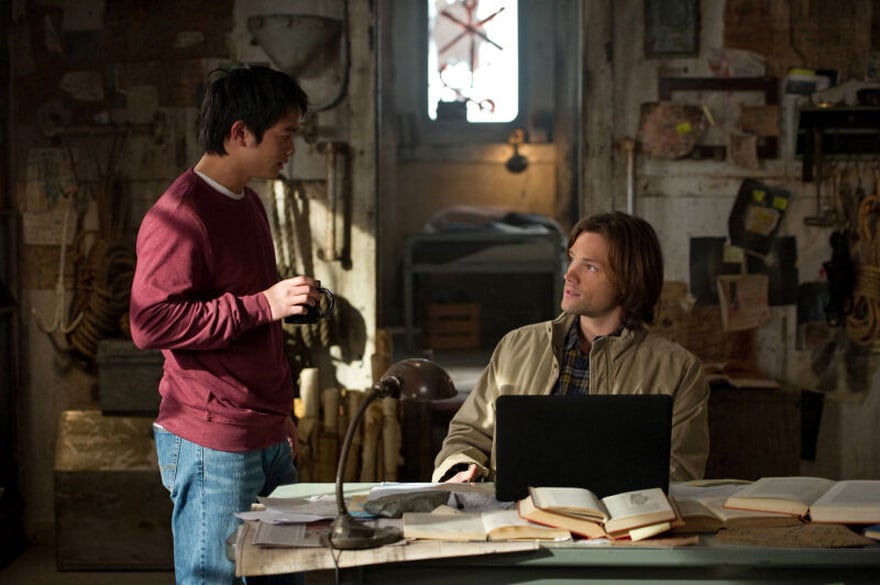 Kevin has found out that in order to close the gates of Hell, the person needs to accomplish three tasks. The first is to kill a Hellhound.

8x15 - Man's Best Friend with Benefits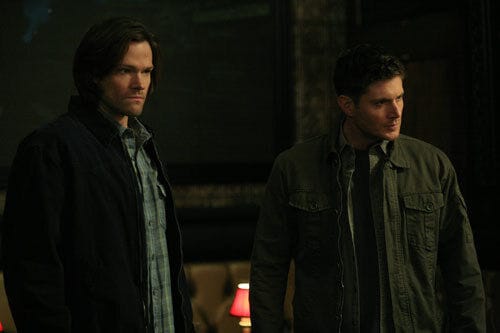 James Frampton, an old friend of Sam and Dean, has become a witch. Now he's supposedly killing innocent people.

8x16 - Remember the Titans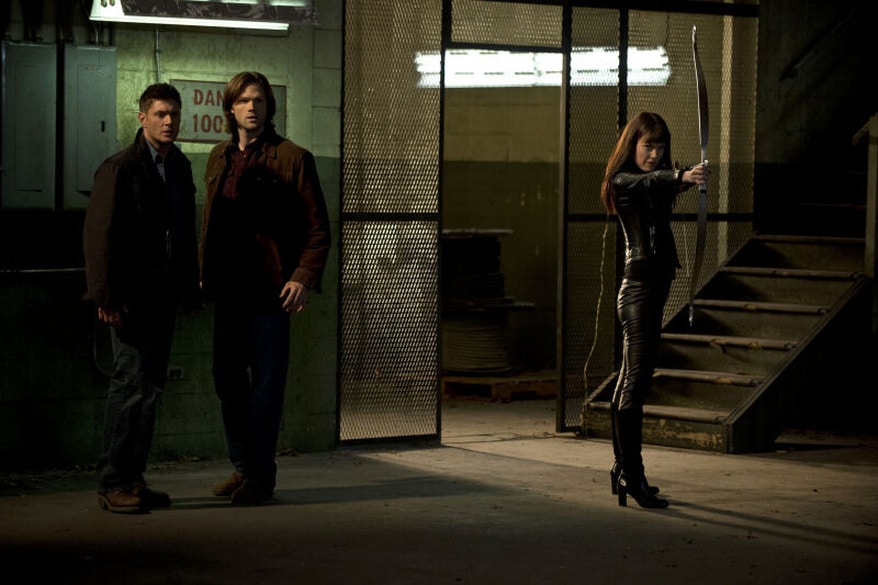 Sam and Dean come across a mysterious man that dies once every day.

8x17 - Goodbye Stranger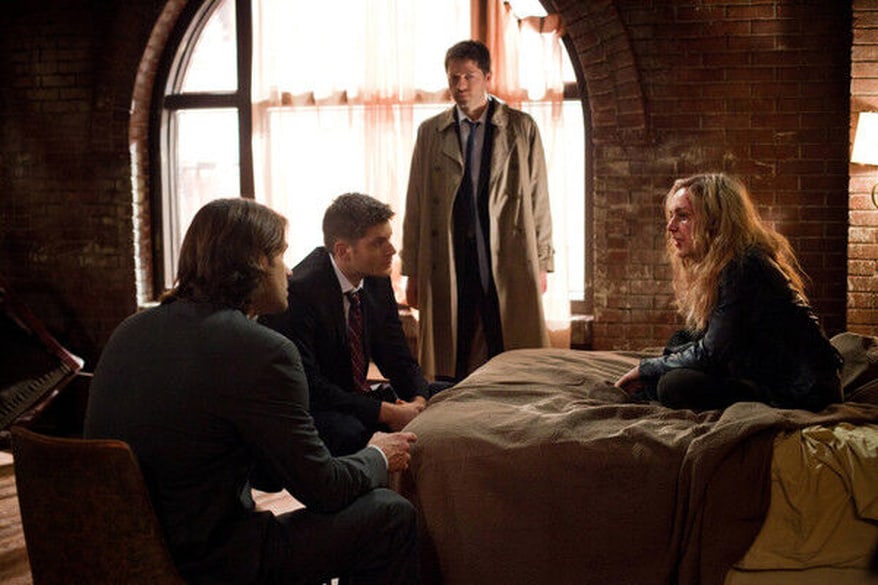 Sam and Dean hunt down the angel tablet with assistance from Castiel and Meg.

8x18 - Freaks and Geeks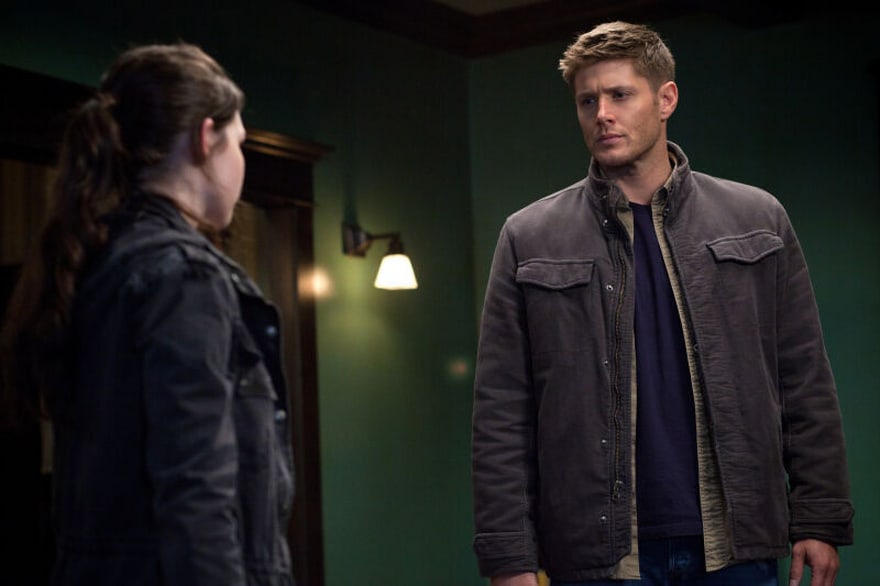 A hunter has been training Krissy and other kids to be hunters.

8x19 - Taxi Driver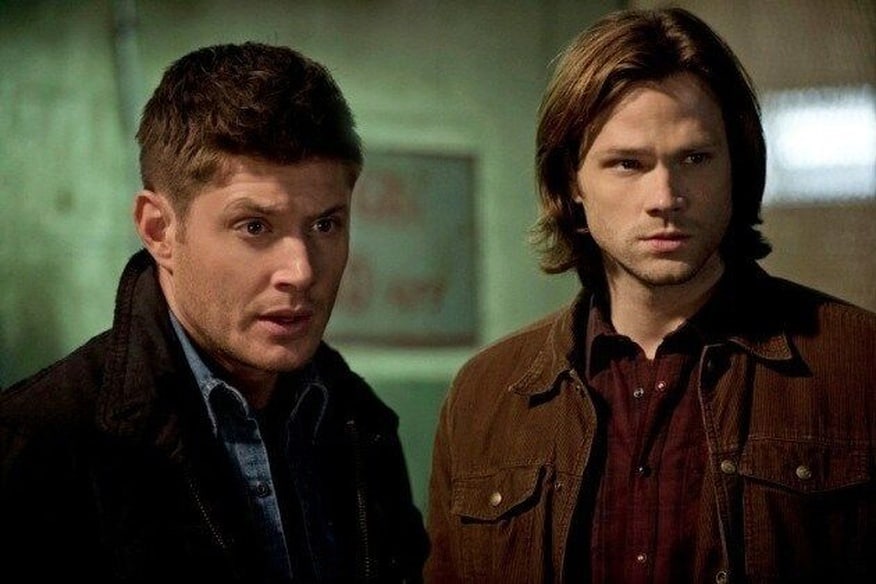 The second task is to rescue an innocent soul from Hell and deliver it to Heaven.

8x20 - Pac-Man Fever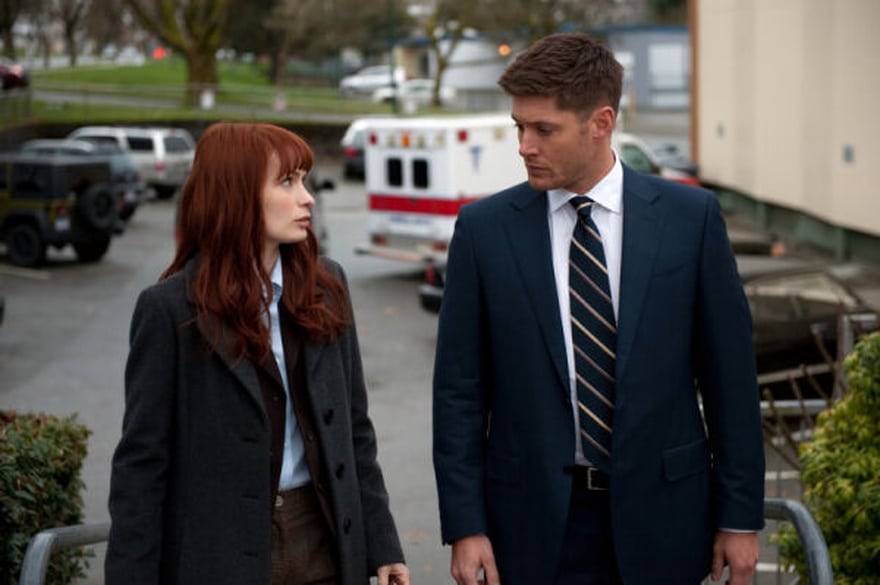 While searching for Kevin, again, Charlie joins up with Sam and Dean as they track down a creature that's been liquefying its victims. Plus, a new side of Charlie is revealed.

8x21 - The Great Escapist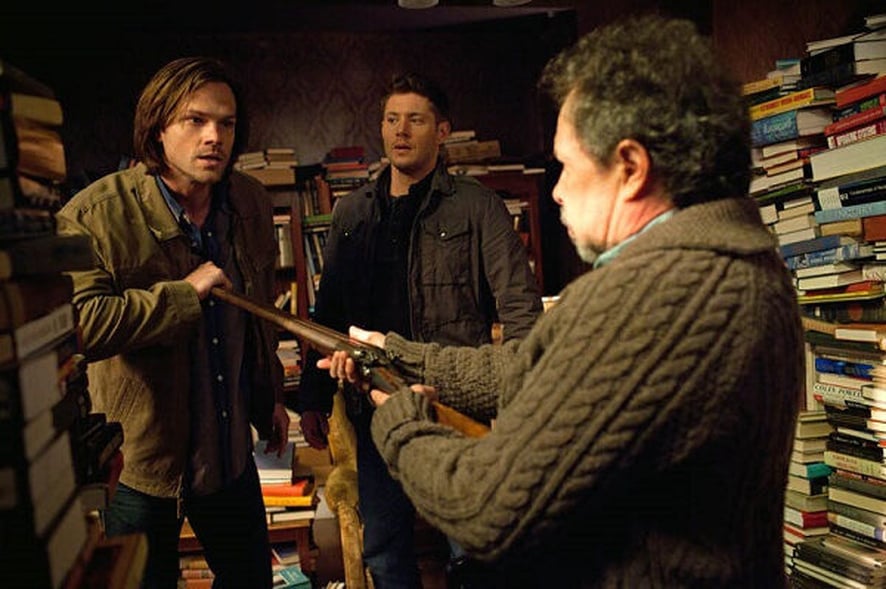 Sam and Dean search for the Word's author, Metatron. Castiel tries to protect the angel tablet. Kevin tries to solve the third trial under Crowley's supervision.

8x22 - Clip Show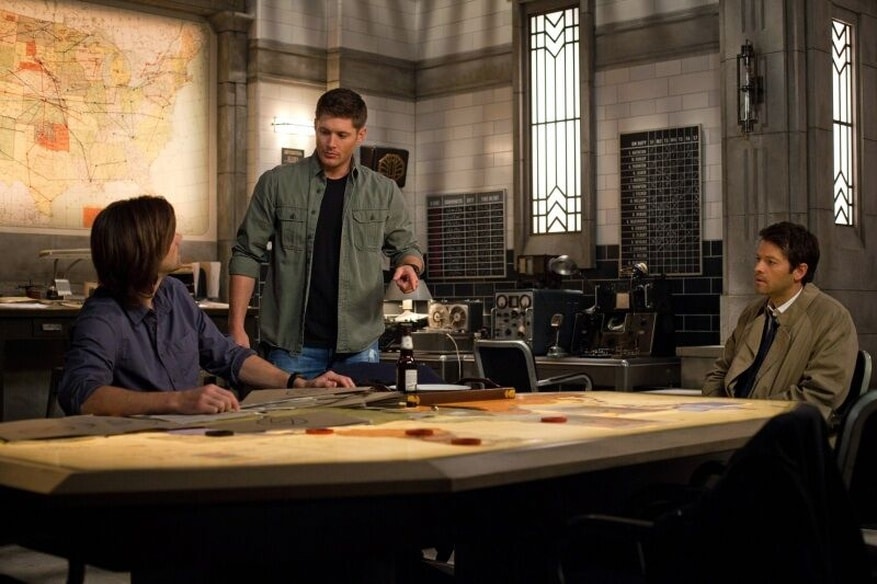 Sam and Dean try to figure out how to cure a demon. Crowley starts killing victims that Sam and Dean have saved from previous jobs. Castiel and Metatron begin the trials to close the gates to Heaven.

8x23 - Sacrifice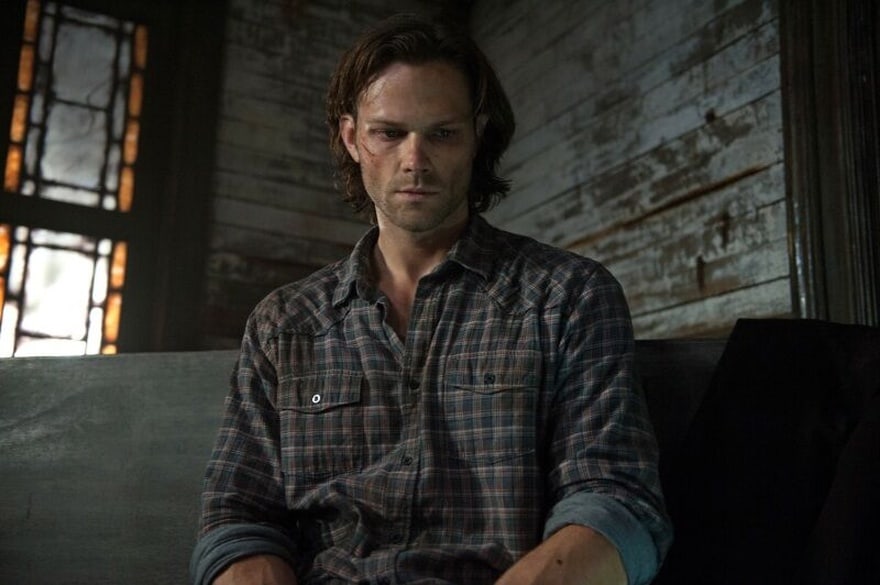 Sam and Dean capture Crowley to finish the trials and close the gates of Hell. Castiel and Metatron continue the trials to close the gates of Heaven. Sam is left with a huge decision.

Rating: 8.6 out of 10
One year after the defeat of the Leviathans, Dean escapes Purgatory, with a vampire-comrade-in-arms named Benny, and reunites with Sam who has retired from hunting much to Dean's anger. Not long after Dean discovers that Kevin had escaped Crowley's abduction months ago which Sam was unaware of. Kevin reveals that he stole another Word of God from Crowley about demons and discovered the means of closing Hell forever with all demons inside. Now reunited Sam and Dean embark on their monster hunts while Kevin continues to translate the tablet to stop Crowley and his plotting.

Sam and Dean's relationship is challenged as Sam stopped hunting for a year which he claims is because he had no one to force him anymore with Dean and Castiel has gone, Bobby dead and Kevin and Meg missing. Dean, however, remains in contact with Benny, who is trying to live without killing but is missing Purgatory but Sam becomes angry that Dean would let a vampire live.

The season also features flashbacks in both Sam and Dean's past year on Earth and Purgatory. For Dean, he constantly fought monsters every day for a year in Purgatory until Benny saved him and told him of a portal which could transport humans out. Dean and Benny find Castiel and the three fight past Leviathans to make it to the portal but Castiel refuses to leave. As for Sam, he retired from hunting and met a woman named Amelia and lived a normal life with her. However, once she discovers that her husband, a soldier presumed KIA, was still alive, Sam left to allow her to reunite with him. Eventually, Castiel returns, freed from Purgatory by the mysterious but powerful angel Naomi, who has apparently taken control of Heaven and puts Castiel under her control to spy on the Winchesters for her own motives. Meanwhile, Amelia returns to Sam to re-connect but Sam pushes her away for good while Benny helps Dean by dying and returning to Purgatory to help Sam and Bobby pass through Purgatory to Earth and subsequently chooses to stay there.

Kevin eventually learns the three trials for sealing Hell from the Demon Tablet: kill a Hellhound and bathe in its blood, free an innocent soul from Hell (who turns out to be Bobby), and finally cure a demon who they choose to use on Crowley. However, the Winchesters and Castiel learn from Meg, before she is killed by Crowley, of the Angel Tablet which Naomi tries to have Castiel steal for her own uses but he resists and flees from everyone. Additionally, Sam and Dean encounter their grandfather Henry and a powerful demon named Abaddon who is a Knight of Hell, among the oldest and most powerful demons. While Henry is killed and Abaddon is decommissioned, the brothers learn of a bunker belonging to the Men of Letters, the collectors of information on the supernatural who entrust a few hunters to handle the most powerful monsters. In the midst of the trials, Sam and Dean encounter an angel named Metatron, the Scribe of God and the creator of the tablets who then reveals the nature of the angel tablet to Castiel: to seal Heaven and its angels and works with Castiel to fulfil this mission. Meanwhile, after Crowley begins killing Sam and Dean's old friends, they decide to give in.

In the season finale, Sam and Dean manage to capture Crowley to use him as the last trial and cure him while Naomi continues looking for Castiel and captures Metatron, forcing Castiel to work with Dean to finish the angel trials. Meanwhile, Sam is interrupted by Abaddon but fends her off as Crowley begins to show signs of humanity. Naomi realizes that Metatron is not planning to seal Heaven but is planning to break Heaven and cause the angels to fall and that if Sam completes the final trial, he will die as God wanted. Dean returns to Sam and in an emotional breakdown they make up for their years of mistakes but Sam passes out while Metatron betrays Castiel and takes his grace, turning him human. Moments later the angels of Heaven fall all across the Earth as Sam, Dean, Kevin, Castiel, and Crowley are forced to watch helplessly.
Added to