3

vote
62 Views Share:
Smallville - The Complete Tenth Season
Decade:
Rating:
List Type: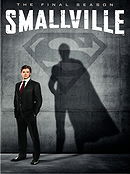 10x01 - Lazarus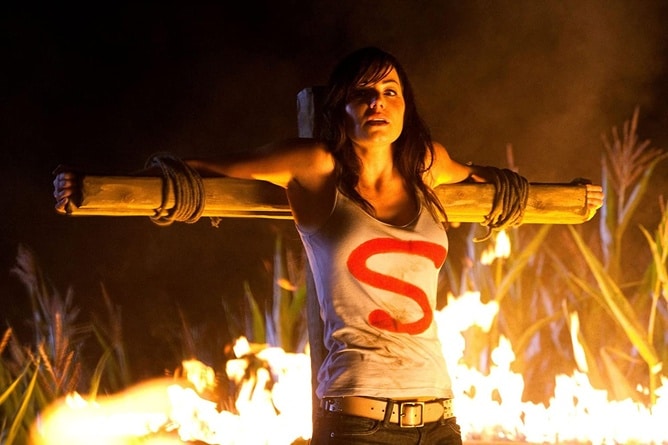 Oliver is tortured incessantly by Rick Flag until Chloe, who used Dr. Fate's helmet to find him, exchanges herself for him. Awakening in a secret LuthorCorp lab among partial Lex clones, Tess meets young Alexander before the bloodthirsty, dying senior knocks her down and uses Lois, who enabled Clark's healing by removing the fatal blue kryptonite, to set a sadistic trap. Despite his success, Clark lets his confidence be undermined by Jor-El in the ice fortress but reconsiders after a pep-talk from Jonathan.


10x02 - Shield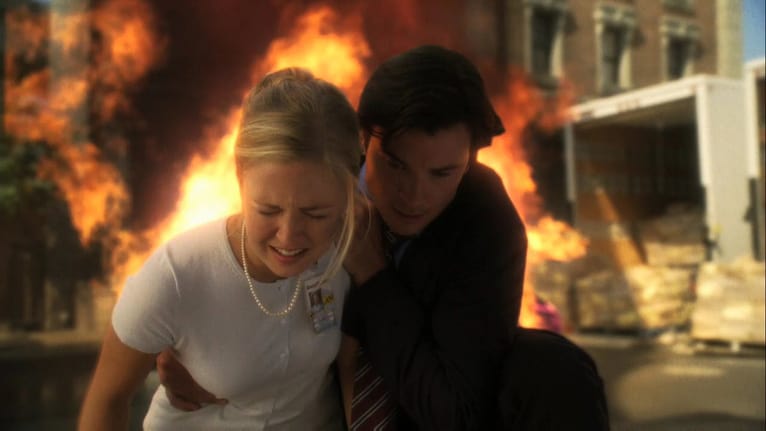 Oliver tracks down his tormentor Rick Flag, learns he exchanged him for Chloe, who died poisoned, and informs Clark, who helps him work out Chloe actually staged her fake death. On her Daily Planet assignment in Egypt, Lois meets archaeologist Carter Hall ans soon suspects his story about a reincarnated Pharaonic prince is autobiographic. Clark dislikes her staff replacement Cat Grant but saves her from never identified, yet infallible assassin Deadshot and learns he was the actual target, actually hired by Flag, knowing Superman's weakness is his noble need to protect.


10x03 - Supergirl
Clark is stunned when Kara returns to Earth and tells him Jor El sent her to stop the dark force that is coming because he doesn't believe Clark can handle it. Meanwhile, Lois confronts Gordon Godfrey, a shock jock radio DJ who has been crusading against heroes, after he threatens the Green Arrow. However, after Godfrey is possessed by the dark force, he takes Lois hostage and Clark and Kara have to come to her rescue.


10x04 - Homecoming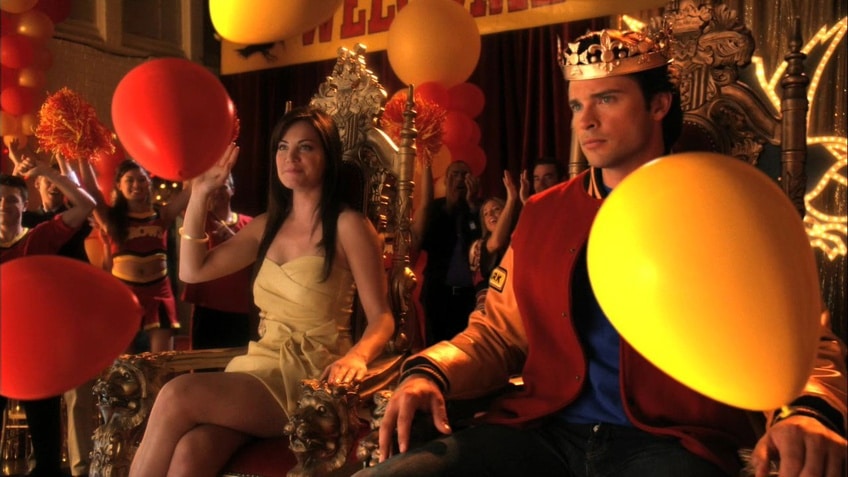 Still gravely pondering his place in life, Clark lets Lois drag him along to their Smallville high school reunion. Rather than enjoying his hero status, while Lois shines less than she expected, Clark worries when he spots Brainiac, but it turns out he returned from the future with the Legions ring to show Clark how vital his contribution is to prevent a horrible future for him, Oliver, their friends and the world.


10x05 - Isis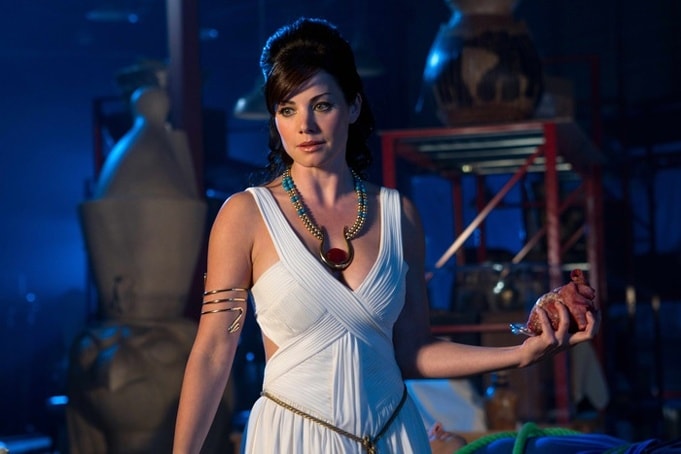 Oliver enjoys his new, public role since he outed himself as super-hero, yet misses Chloe desperately and feeling guilty. His example further inspires Clark to tell at least Lois, but just when they meet to that end an Egyptian jewel allows the Pharaonic goddess Isis to take possession of her body, eager to resuscitate her beloved Osiris, all required being at hand from a major exposition in Metropolis, but that would also revive his realm, hell, on earth. Tess, who is otherwise preoccupied with Lex's boy-clone Alexander, joins Oliver and Clark at Watchtower, where she proves herself able to fill in for Chloe IT-wise. Even with that invaluable research, Clark nearly perishes in his supernatural duel with Isis. Cat gets caught in the fight and mistakenly believes Lois is the evil Blur.


10x06 - Harvest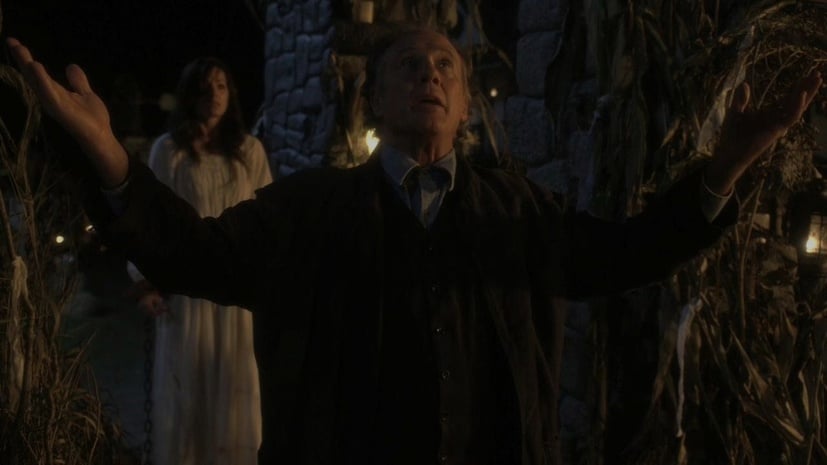 Clark examines a rural hamlet where blue kryptonite in the water has no known negative effects. However when a bell rings, tho local deputy regretfully knocks out the nosy reporter 'at the wrong time and place'. Lois has a car crash nearby and is nursed by an Amish family. Yet when she wants to leave, she discovers their chilling true intention, as the extremely aberrant sect does with one female every year. In the Luthor mansion, Alexander insists to be called Lex and his aging condition requires 'regular' birthday parties. Mercer's plan to give him a cure if the original lex's research allows so is reconsidered as she realizes this clone may be too perfect.


10x07 - Ambush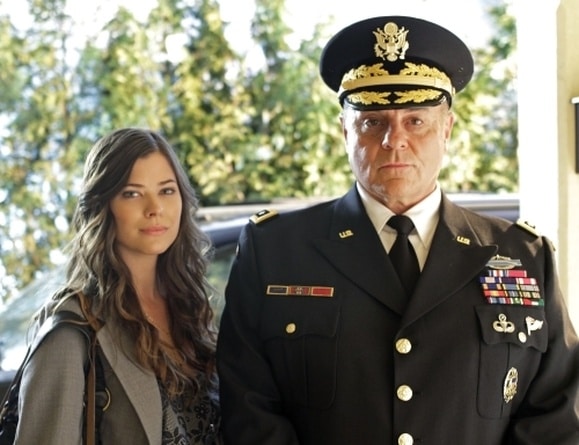 Clark is far from impressed that Lois barely dares rebuke her kid sister's mean pranks on both of them, while squirming for each, even offensive, whim of Pa, full general Sam Lane, as their Thanksgiving guest. Clark firmly but politely hosts the Lanes, while reasoning against the general's support for a bill to make 'registration' compulsory for superheroes, an obvious trap given the congressional supporters' antecedents. While Oliver investigates them, Clark saves everybody from proponent Rick Flag's Machiavellian rocket attempt on the general's life. Only when Lois finally sides with Clark against Pa, he reveals his ulterior motive for exaggerated rudeness.


10x08 - Abandoned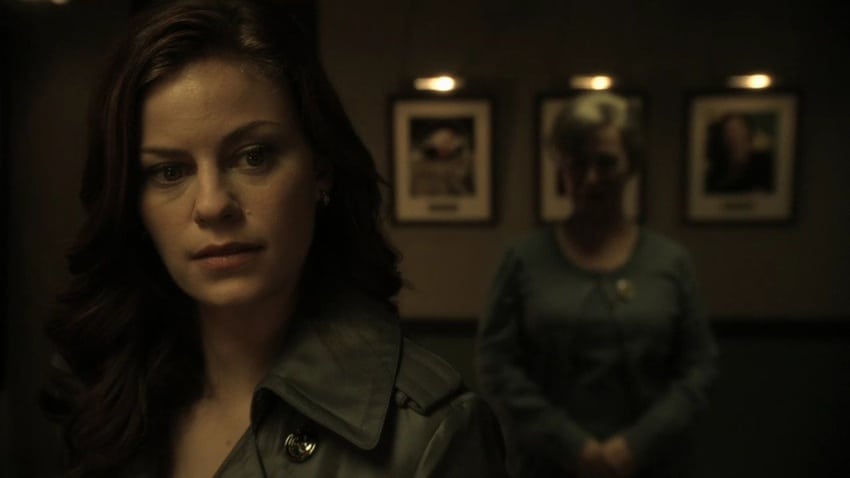 Clark accompanies Tess, who got childhood nightmares triggered by a mysteriously delivered music-box, to the orphanage where she was left behind by her parents. They find out the hard way 'Granny', who runs it, far from her philanthropic image, in fact ruthlessly rules a brain-washed power girls ring. The general finally sent Lois the video made by her late mother when dying from cancer. Dealing with painful and sweet memories, she ends up digging in Clark's Kryptonian parental antecedents in the fortress.


10x09 - Patriot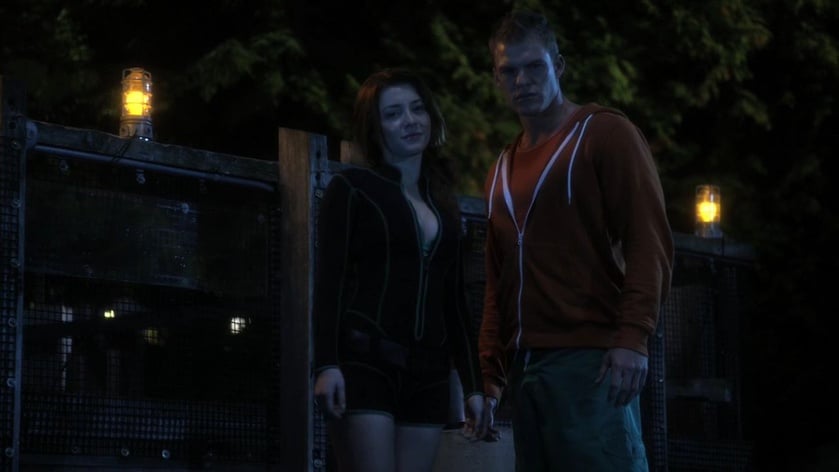 Oliver tests the Vigilante Registration Act by outing himself at a press conference, praised by the general in charge. As feared, he's tortured in a secret prison to turn on his superhero friends. Tess helps work out the design from Luthor plans for an underwater top-security facility, build in sixfold. Aquaman 'A.C.' Arthur Curry and his new wife Mera discover and penetrate the one Oliver is held in, but the general rather starts auto-destruct. Clark remains cautious and flashes to the rescue but has to deal with a specific counter-measure.


10x10 - Luthor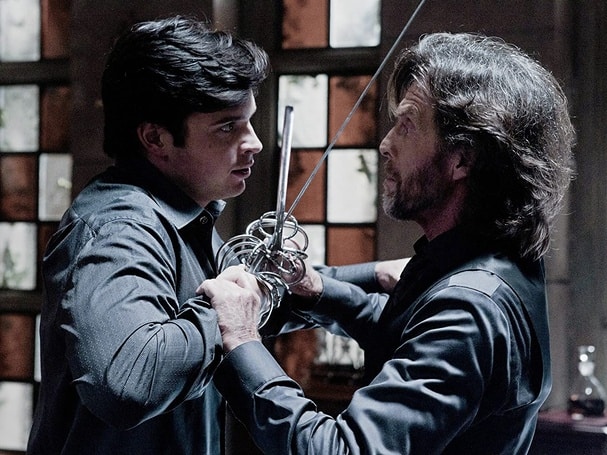 Tess acquires a Kryptonian box that once belonged to Lionel Luthor. When Clark accidentally activates the box, he's transported to a parallel universe where Lionel found Clark in the cornfields instead of the Kents. In this universe, Clark Luthor is a murderer and Lois is engaged to Oliver and both of them hate Clark. Clark must be careful not to tip off Lionel that he's not his son while trying to figure out how to get back to Earth where the monster Clark Luthor was transported in his place.


10x11 - Icarus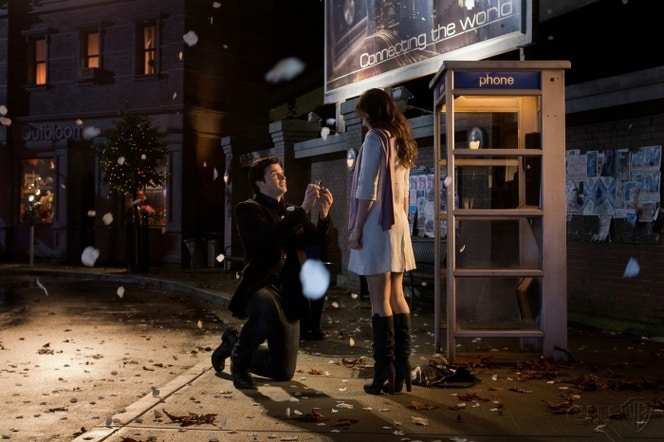 As the VRA threat intensifies, Clark takes initiative by closing down watchtower and declaring the League go officially underground, but will this be enough to stop Lt.Trotter and Slade Wilson aka Deathstroke from exposing them? Tensions rise in this mid-season finale.


10x12 - Collaternal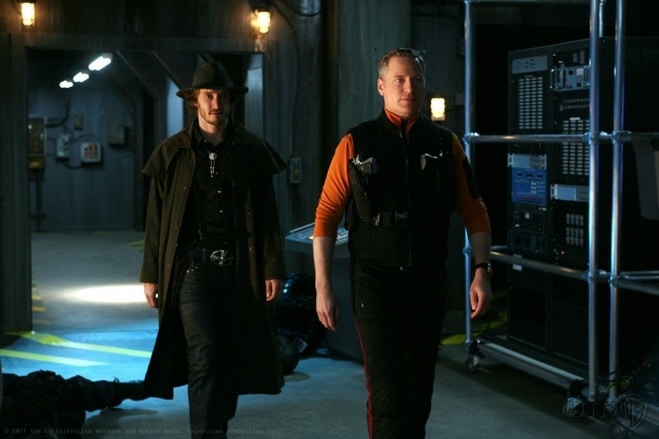 Clark, Oliver, Lois and Dinah are back home after long VRA captivity, with confused memories and robbed of all superhero-powers. They believe they have been tortured in an experimental lab by none other than Chloe, hence fear she switched sides. Then she, or rather her avatar, appears in dreams to each of them, claiming they only lost their powers in a virtual illusion, which can nevertheless kill them for real. She calls upon them to trust her, break the virtual spell by believing it fake and thus escape back into reality, with Rick Flag's team. Oliver does so quickly and is reunited with his true love. Clark wants to but finds it extremely hard until Lois joins in.


10x13 - Beacon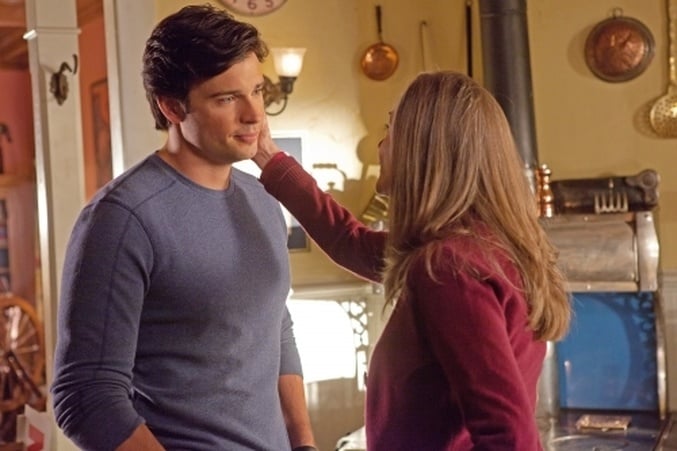 Clark is surprised to see Martha on the news speaking at a pro-vigilante rally. However, surprise quickly turns to horror when he and Lois watch as Martha is injured in an attack on national television. Meanwhile, Lionel reveals himself to the world and reclaims LuthorCorp from Tess and Oliver. Lois and Chloe decide to cheer Clark up by showing him videos from thousands of vigilante supporters professing their support for The Blur.


10x14 - Masquerade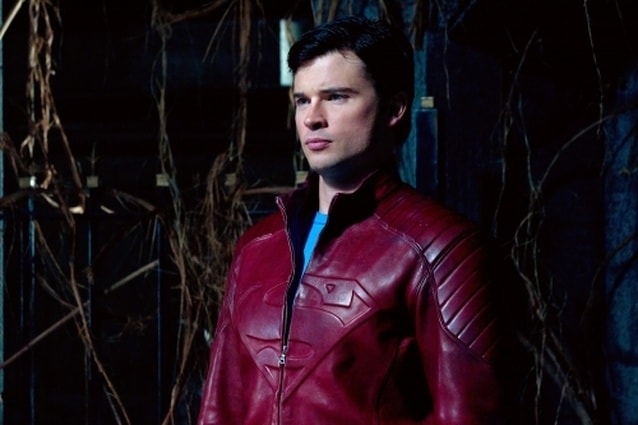 Chloe and Oliver are mistaken for FBI agents investigating Desaad's recent string of murders and the pair are kidnapped by Desaad's minions. Desaad tries to infect Chloe with the darkness. Meanwhile, Lois tells Clark he needs to be more careful with his identity and suggests a disguise.


10x15 - Fortune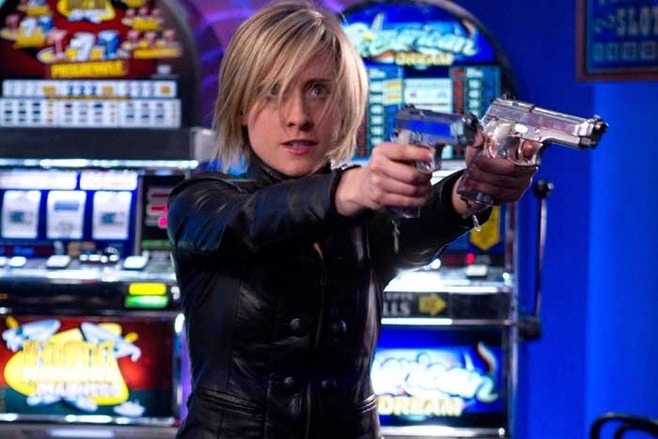 After Zatanna sends a magically spiked bottle of champagne to Clark and Lois for their bachelor/bachelorette parties, the gang blacks out after the toast, only to wake up the next morning and realize they can't remember anything about the night before. While trying to retrace their steps, Lois realizes she lost her engagement ring and drags Oliver back to the Fortune Casino where she thinks she lost it. The two-run into Fortune, the eccentric casino owner, who accuses them of stealing money from him. Meanwhile, Clark tells Chloe he has a memory of stealing an armoured truck the night before.


10x16 - Scion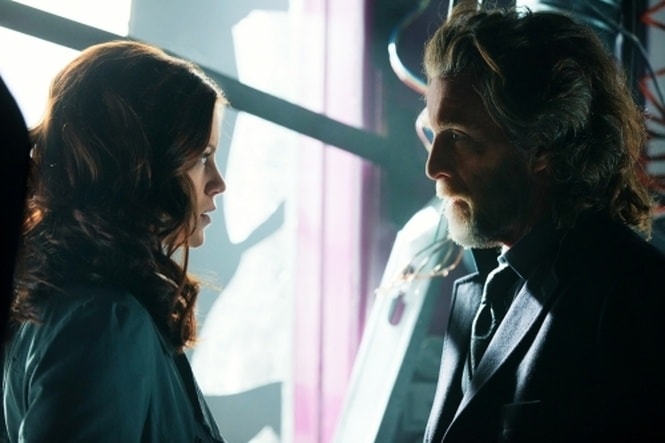 Lionel and Tess go head to head in a battle for the Luthor name. Clark and Lois are stunned by Tess' latest present to them.


10x17 - Kent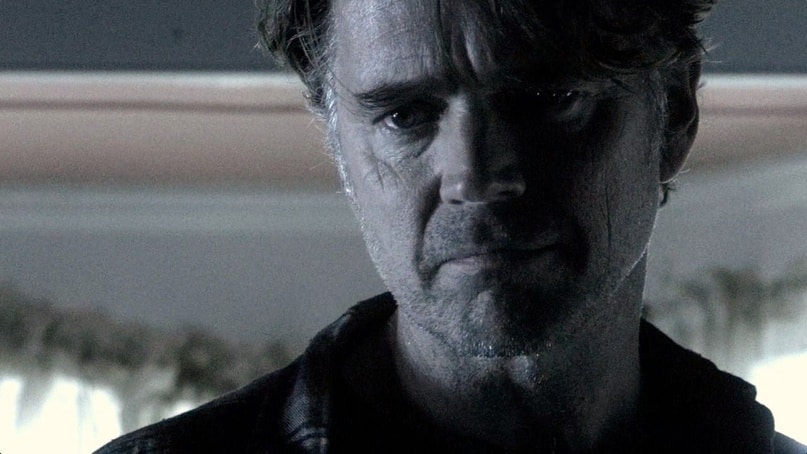 Clark Kent is in nostalgic mood after Martha signs over the deed to the farm as a wedding present, wondering whether it suggests he and Lois should sell and move. Clark Luthor surprises him, using the mirror box and shattering it after having sent Kent to his world, then fool everyone for a while, in search of bloody vengeance on at least one Luthor. Kent finds himself, public enemy number one against whom everyone caries green kryptonite, at Oliver's funeral, where a bitter Jonathan scolds the 'scrooge'. Recognized and helped by the other Lois, he seeks to appease hatred and find a way back. Dr. Emil Hamilton frantically tries to repair the mirror-box, just in time.


10x18 - Booster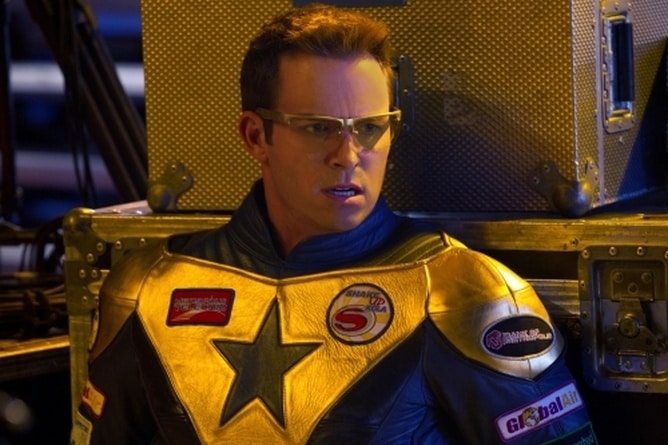 Clark gets an inverse make-over from Lois, in order to become a grey mouse when the Blur goes public. Just then, a flashy media-hungry new superhero emerges Booster Gold, who systematically steals the show. Clark discovers Booster came from the future with a Legionnaire's ring, probably stolen. Generally bullied, shy schoolboy Jaime Reyes is inadvertently infected with the alien scarab which Booster was hired to retrieve for industrialist Ted Kord, hence transformed into the Blue Beetle, an uncontrollable monster. Clark could just expose Booster as a fake coward but chooses to educate him in superhero ethics.


10x19 - Dominion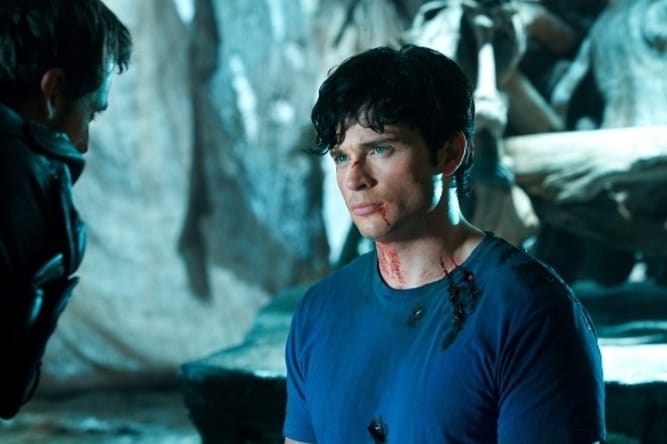 After the banished General Slade is found on earth, Clark realizes the Phantom Zone portal must be open and decides to go close it, however dangerous as his superpowers don't work there. Oliver was denied coming along but managed by surprise. The heroes find the zone under the rule of General Zod, who looks forward to his revenge for both worlds on Clark and was promised full dominion by Darkseid if he eliminates the great Kryptonian adversary. So Clark is forced to enter Zod's arena's mortal gladiator combat, while Oliver is offered an alternative and reminded of being Omega-branded already, which no earthling knows yet. In the Watch Tower, Lois discovers the three hours portal destruction 'safeguard' Clark ordered Tess to trigger and fights it.


10x20 - Prophecy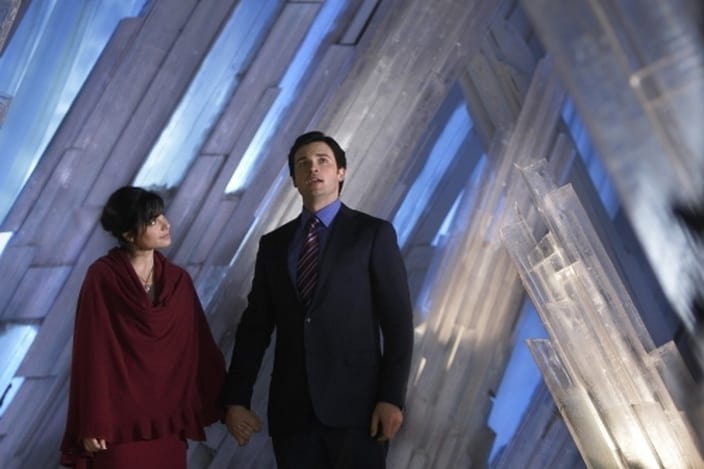 Searching for the Bow of Orion, the only known means to stop the Darkness, Oliver and Kara independently reached the same booby-trapped underground sanctuary. Kara got herself trapped, but Oliver rescues her in Indiana Jones style. Together they decipher and follow the clues to the bow, only to get a bitter surprise. Meanwhile, instead of giving his blessing in the fortress, Jor-El temporarily transfers Clark's super-powers to his already far too cocky bride.


10x21 - Finale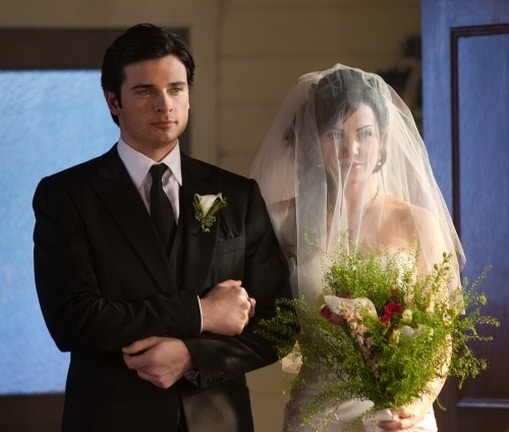 The story of Clark Kent culminates in this two-hour series finale as Clark takes the last step to becoming the Man of Steel.


Overall: 8.9/10
jordanwiles94's rating:

The end of the beginning starts here. Taking flight in its tenth and final season, this modern retelling of a hero's legendary origins continues to blend realism, action, heart, and humor as Clark Kent soars toward claiming his birthright.

Clark has emerged from his darkest hour, only to find the path to his destiny blocked by ghosts from the past—shadows in the present tempting Clark toward the darkness at every turn. Despite insurmountable odds, is Clark strong enough to step into the light and claim his rightful place as Earth's mightiest protector?

As "Smallville's" epic ninth season came to a close, General Zod and his Kryptonian Army declared war on the people of Earth. Clark prevented the deaths of thousands, if not millions of humans by using the Kryptonian Book of Rao to stop the attack. The spiritual tome opened a gateway to another world, one where Clark's people could exist in peace. One-by-one, every Kryptonian on Earth was propelled across the universe, but as Clark prepared for his "ascension," Zod refused to leave. Using a blue kryptonite dagger to make himself human and avoid being sucked into space, Zod remained behind so that he could rule a world without its guardian, Clark Kent. Having no other option to rid the world of Zod's tyranny, Clark plunged the dagger into his own abdomen, protecting himself from ascension—and exiling Zod in the process. Though victorious, Clark's win was bittersweet as he plummeted off the building and into the darkness below.

After a fateful kiss, Lois Lane realized that the two men she had been torn between all season—Clark Kent and Metropolis' heroic Blur—were one and the same. Having finally found redemption and a second chance at love, Chloe Sullivan and Oliver Queen, a.k.a. the Green Arrow ripped apart. Chloe was forced to painfully listen to the love of her life, Oliver, was abducted by mysterious assailants during his attempt to help Clark defeat Zod's Army. And Tess Mercer, successor to the late Lex Luthor's empire and double agent for the now-defunct government organization Checkmate, was fatally burned at Zod's hand in an attempt to right past wrongs. As Tess flatlined in Metropolis General Hospital, she was visited by a shrouded, elderly woman whose motives are unknown.

Throughout season nine, Clark, bearing the iconic S-shield of his heritage, struggled to find his place between the human world in which he was raised and the Kryptonian world he was born into. Having made peace with his dual heritage, Clark, in season ten, must now find the courage to step out of the shadows and emerge into the light. Never before has there been such a dangerous time for Clark to step into the public eye and take on the mantle of the inspirational icon he is destined to be. As the tide of sentiment in Metropolis turns against heroes, branding them as unchecked vigilantes, our defender of justice will be called upon to re-define what it really means to be a superhero. Given how dangerously close Clark has skirted to crossing the line in the name of "justice" in the past, will he truly earn the right to be the symbol of good for humanity, or will he prove the naysayers right, that no one individual can be judge, jury, and enforcer.

In the midst of this turmoil, a new danger will emerge as a dark force takes on many faces, threatening Clark at every turn. Hawkman, Supergirl, and Jonathan Kent, Clark's late, adopted father—forever and always Clark's moral compass, will stand by Clark's side as he takes his final steps toward accepting his birthright. He will need all the help he can get to fight the impending evil onslaught... the greatest darkness ever unleashed on Earth.

The season ten premiere, "Lazarus," opens mere seconds after last season's finale. Clark Kent wakes from his near-death experience, haunted by the ghosts of his past, both friend, and foe. Given a new lease on life, Clark must find a way to rid himself of every last temptation, to purge himself of every last shard of doubt in his heart before he can become the beacon of hope the world needs. But a very real threat from Clark's past has returned to challenge his ascent, causing Clark to question the nature of his crusade.

Lois Lane will face her own crisis of meaning, trying to redefine her place in the world now that she knows Clark's super secret—but Clark won't discover that she knows, and that's the way she wants to keep it. Lois will try her best to keep the mild-mannered reporter at arms' length in the hopes that a life free of romantic complication will make him a better hero.

Struggling with her own affairs of the heart, Chloe Sullivan will be faced with an impossible question—how much is she truly willing to sacrifice to protect the people she loves? Chloe will take a tumultuous step into danger for the greater good, the hands of Fate, her only guide.

When Chloe vanishes, Oliver Queen will be forced to look long and hard at the circumstances behind it. Blaming himself for her disappearance, Oliver will begin exploring accountability for all his past actions, good and bad—what great lengths will Oliver go to in order to bring his lost love back home?

Having risked her own life in an attempt to become accountable for her own misguided actions, no one is more surprised than Tess Mercer when she wakes, alive and well, in a seemingly abandoned medical facility. But what secrets lie in wait in the recesses of "Cadmus Labs?" And how much is Tess willing to give up to seize her second chance at redemption?
Added to