3

vote
Who Should Have Won America's Next Top Model
Sort by:
Showing

10

items

Add items to section
Cycle 4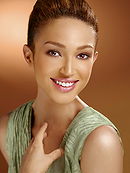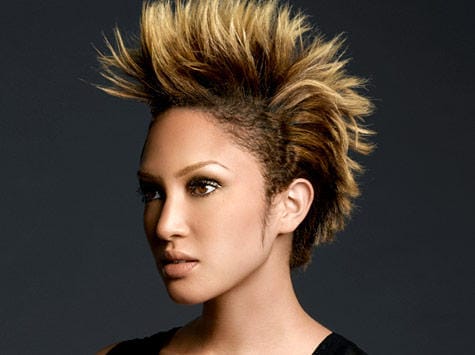 Real winner: Naima Mora
Well, this one was well-deserved, even though it was a tight with super talented runner-up Khalen Rondot.
However, this cycle was pretty dull. Most of the girls had no clue about what modelling or fashion was and overall, performances were fairly weak, although the photo shoots were all very creative and interesting.
I was surprised by how long both Michelle and Keenyah lasted. They were very sweet, but none of them had what it took.
I was so upset by all that crap with Christina "icy cold" personality and too thin upper lip. What the hell? What do the judges wanted her to do about her lip? I mean, she had the same lip when they chose her, no? And "icy cold"? There's something very stinky about the way they perceive "personality" in ANTM. If you're reserved, it means you are flat and boring. Argh!

Add items to section
Cycle 6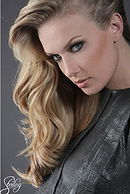 Add items to section
Cycle 7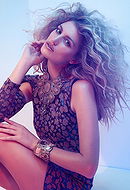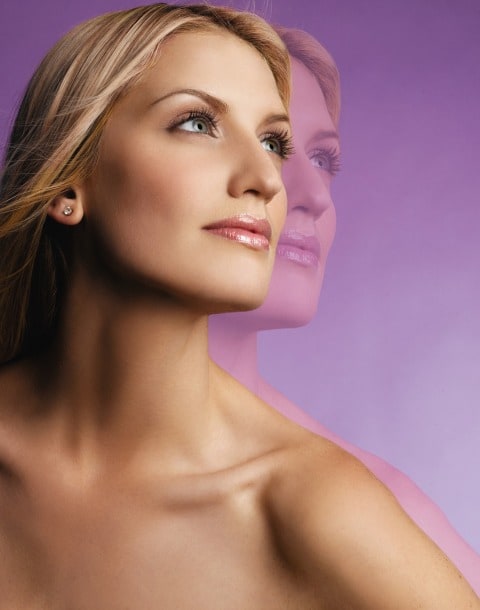 Real winner: CariDee English
I was surprised that she did not win. Yes, CariDee was good, but I do believe that in the end, if she won, it's because she was more liked as a person than Melrose. But is it a personality or a modeling competition? I did not like CariDee's performance in the final runway: it was acting more than fashion. I was even more surprised considering that Melrose won most challenges. Her portfolio was also more than good. Final.
Overall, this season was one of the best. Fierce contestants. I liked Anchal, I liked Jaeda, I liked Eugena and I liked the twins.
And the freak show photo shoot was really cool!

Add items to section
Cycle 12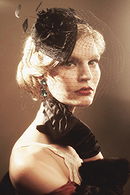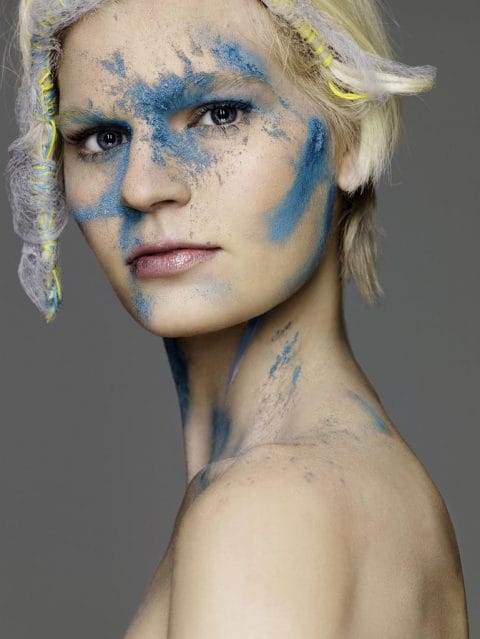 Real winner: Teyona Anderson
That is one of my favorite cycle, featuring a bunch of extremely talented girls.
This cycle, in my opinion, also had the most beautiful contestant of all cycles, and that would be Fo. I wish I looked like her!
The story repeats itself: Aminat looked exactly like Tiffany from Cycle 4.
Allison brought a certain softness to the competition. It was great to watch her.
However, Celia was definitely the best of the bunch. Not only was she obviously passionate about what she was doing, but there was a sparkle about her, and she had an androgynous look that could have taken her far in the modeling industry. It was shocking to see her leave the competition, especially since she was eliminated before the plain, boring Aminat.

Add items to section
Cycle 13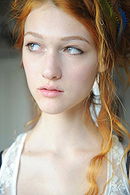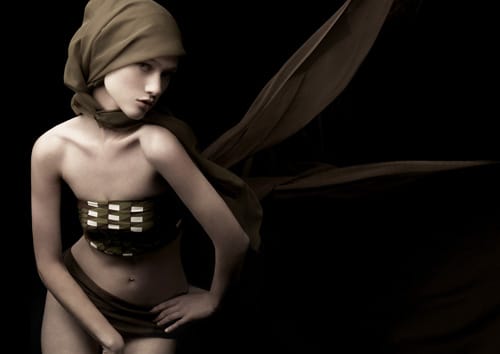 Real winner: Nicole Fox
Very well deserved.
Had one of the prettiest contestants in my opinion, miss Sundai Love.
However it was hard not to laugh at how they were always pointing out the fact that they were "making history" by having a "petite" models competition. Who would have thought ANTM could make such good in the world?

Add items to section
Cycle 14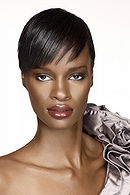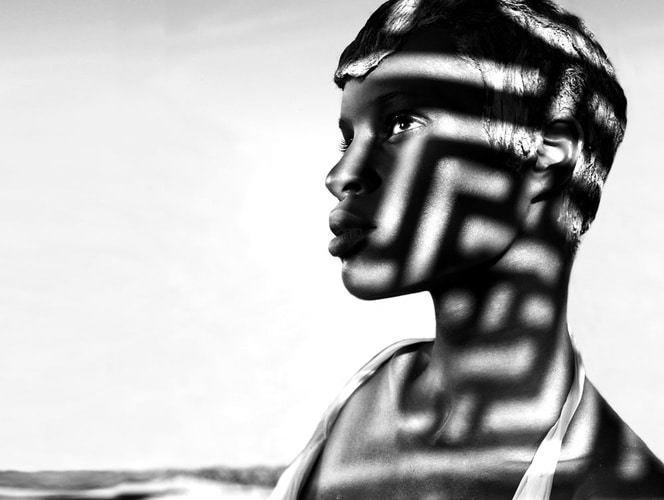 Real winner: Krista White
Remember Angelea, who was mysteriously sent home before the finale of the All-Stars cycle? That was her cycle. I should have count how often she did the annoying "grrr" cat move. Ugh.
Why was the first girl eliminated? I really liked her shot!
Oh, and will Andre Leon Talley ever wear something else than a toga?

Add items to section
Cycle 15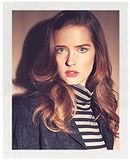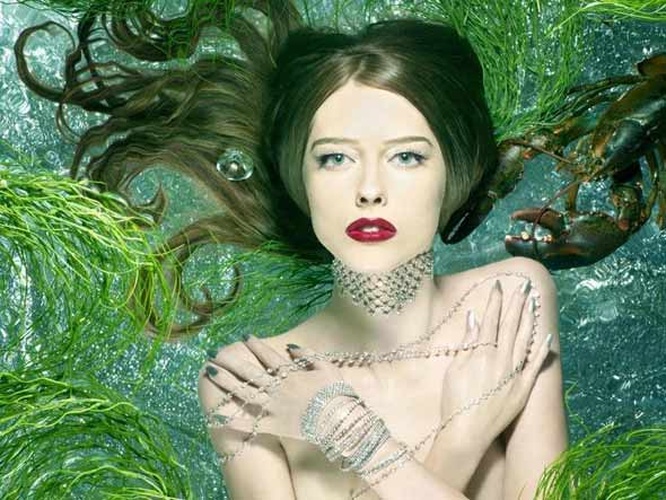 Real winner: Ann Ward
It's hard to pick a winner between her and super good Kayla but, in the end, Ann won my vote...despite that weird photo of her awkwardly eating a sandwich (?) that they were showing every time they'd mention how tall and "unusual" she looked.
There were a lot of friendly contestants in this cycle. It was nice to see that the girls were getting along so well.

Add items to section
Cycle 16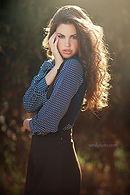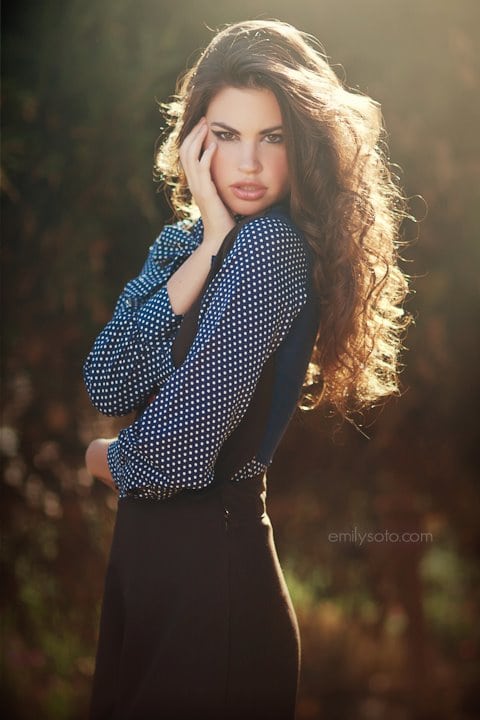 Real winner: Britanni Kline
Jaclyn was eliminated too early in the competition. What I liked about her was that she was versatile, capable of being sexy, fresh, sweet and / or haute-couture. She wasn't perfect, but she proved that she could take directions and feedback well and work it to her best advantage.
Between the 2 final girls, I agree with the panel to make Britanni America's next top model. However, I must admit that I developed almost like a viral hate for the girl. I usually don't fall into the love or hate thing when it comes to reality-shows, because I am aware that the word "show" often takes over the word "reality". The montage is made carefully, and the bitch always looks bitchier than she really is. But there was not a single moment where I liked Britanni. Or Molly. They were both hypocritical, bitchy and annoying. Overall, this cycle had so much drama, it was too much. It also had an impressive number of bitches. Monique, for example. Or Alexandria, one of the most memorable bitches of all cycles. But guess what? I liked Alexandria much more than Britanny or Molly. At least, she was an in-you-face bitch. She wasn't crying all the time and she DELIVERED. The only reason why I didn't put her name here is because of her attitude, which would not serve her reputation as a young model. I liked her though, and when I saw her in the All-Stars cycle, I was really excited.
This cycle had some crazy runways. These girls went through hell! It was impressive to see most of them do very well with it.
Hum...what else...It also had some of the worst makeovers. Especially when it comes to Molly's ugly Twisted Sisters curly platinum blonde wig.
In my opinion, Mikaela was one of the most beautiful girl of all cycles.

Add items to section
Cycle 17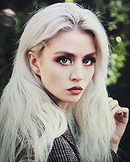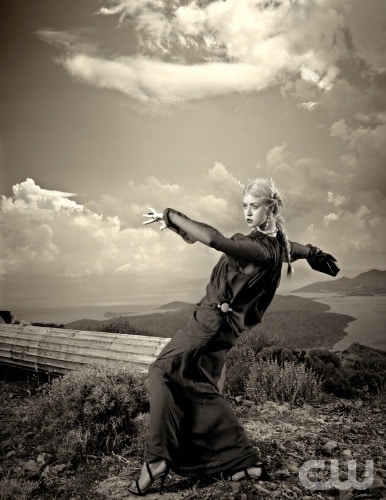 Real winner: Lisa D'Amato
I'm not very sure why Lisa won...An other proof as to how ANTM privileges extrovert girls, always pointing out that "we don't know the real you" of every quieter girl.
Can we talk about that AWFUL Pot Ledom videoclip thing? I was very embarrassed to listen to this overly processed crap, directed by Game (wtf is Game anyways?) My ears bled. It just goes to show that anybody can make "music" nowadays. I was rooting for Alexandria and it sucked to see her go home over this stupid challenge. It had nothing to do with fashion or modeling.

Add items to section
Cycle 19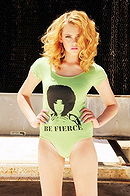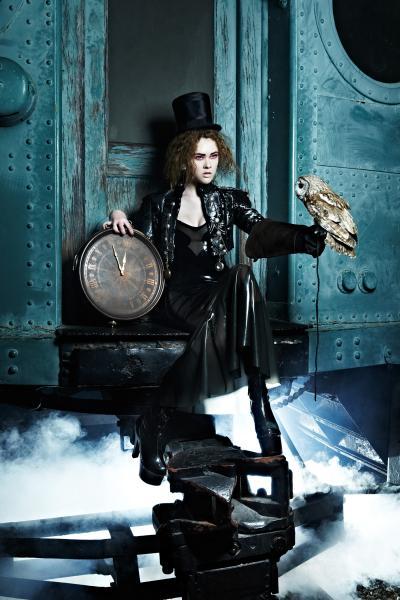 Real winner: Laura James
This was such a bad season, and I am done with ANTM. It wasn't even entertaining anymore, it was just plain stupid. I will not watch Cycle 20.
This cycle introduced a new panel of judges who had nothing interesting to say (Talking about you, Rob Evans)and we saw very little of Tyra kiss-my-ass Banks, who stopped being some sort of "life coach" to the girls.
It Was called "College Edition" because Tyra Banks had supposedly graduate from Harvard Business School ( which she didn't - what she attended was a non-degree-granting certificate course at Harvard called the Owner/President Management Program) and featured some lame girls with a brand new, dumb and so very American Idol way of determining who was to be eliminated, with a 1 to 10 mark given respectively by the judges, the challenge and...the public! As if it was as simple as having a good mark out of 10. The whole thing with people voting online turned the show into a popularity contest. This was not about fashion anymore. It kept boring and talentless contestants too far in the competition (Kristin, especially) and sent others home too early, Brittany being one of them. The girls also did not have proper runway training - wtf did Tyra fire Miss Jay?
Laura had no eyebrows. Kristin was not only a bitch, but a boring bitch. Kiara kept on whining about how horrible her childhood had been and how poor her family was (strategy certainly did good for her, because she kept high social media score). And Victoria suffered from very cheap and low bullying.
ANTM SUCKS.
There is a reason why I watch ANTM.
It helps me focus.
Weird, I know. But I grew up with a big and loud family and, now that it's only me, my boyfriend and our dog, I need something to be on while I'm studying because silence does not do me well. However I can't watch something that needs my concentration because it is too distracting. That's why I turned to reality TV! And game shows, but that's another story.
ANTM is my favorite because I love haute-couture, so it speaks to me more than shows like The Voice, X-Factor or America's Got Talent.
Of course I enjoy it, but I also want to point out that this show is NOT good. It's a guilty pleasure. There are many reasons why ANTM is bad, starting with the inaccurate image of the modeling industry and career it gives to the fact that it encourages gay stereotypes and projects a degrading image of women. From a feminist point of view, this show is simply wrong. If you want to learn more about the reasons why or deepen your own reflection, check these links out!
shine.yahoo.com/fashion/10-reasons-why-americas-next-top-model-is-bad-for-women-humans-462488.html
jezebel.com/5685443/the-exquisite-sadism-of-americas-next-top-model
kristens-sociology-blog.blogspot.ca/2010/11/americas-next-top-model-glamorization.html
audreymonroe.wordpress.com/2011/03/18/am-i-about-to-discuss-feminism-with-americas-next-top-model-as-the-frame-why-yes-yes-i-am/
articles.businessinsider.com/2011-12-09/entertainment/30497158_1_janice-dickinson-tyra-banks-jezebel
Please note that I haven't watched some cycles in a while and could not pronounce myself who should have won them.
Added to