Added by Nusch
on 12 Feb 2014 11:53
15

vote
Picasso's suicidals

Add items to section
-

Add items to section
"survivors"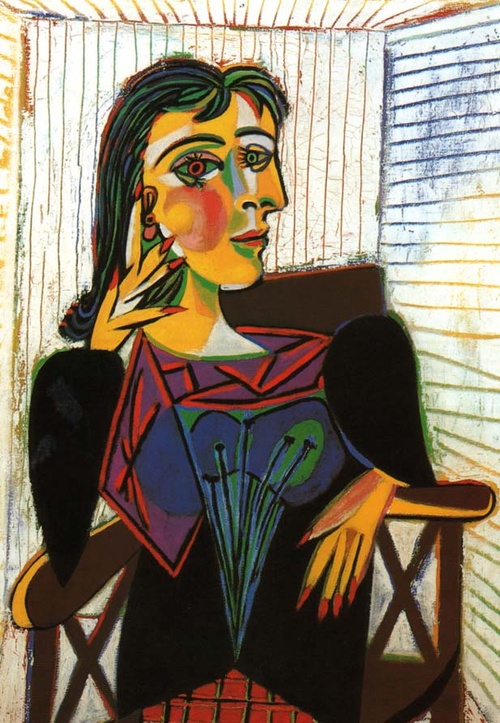 When Picasso met Francoise Gilot in 1943, Maar got pushed off her pedestal. As Picasso told Gilot, there were two kinds of women, "goddesses and doormats," and Maar was soon relegated to the second category. When the break between Maar and Picasso became final three years later, she suffered a nervous breakdown.
Maar remained obsessed with Picasso until the end of her life, closely monitoring the value of his works on the art market, cherishing every scrap of paper he had ever given her. But she was able to pull her life together with help from a new "Lover." Maar found religious faith and became a devout Roman Catholic. As Maar put it: "After Picasso, God."
As Maar grew older, she became increasingly reclusive, commuting by taxi between her Paris apartment on the Rue de Savoie, where she had moved in 1937 to be close to Picasso's studio, and a ramshackle house the artist had given her in a village in Vaucluse in Southeastern France. Maar made art all during her affair with the Modernist painter, but her works from the latter part of her life, when she lived in almost monastic seclusion, are less influenced by Picasso, often giving expression to her faith in an intimate, minimalist, mystical style.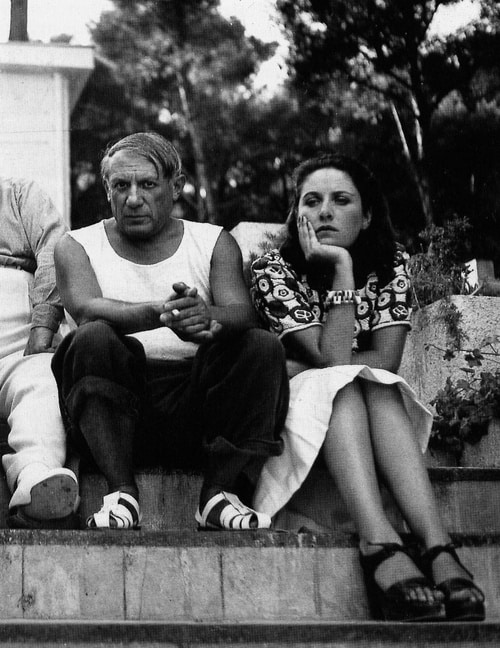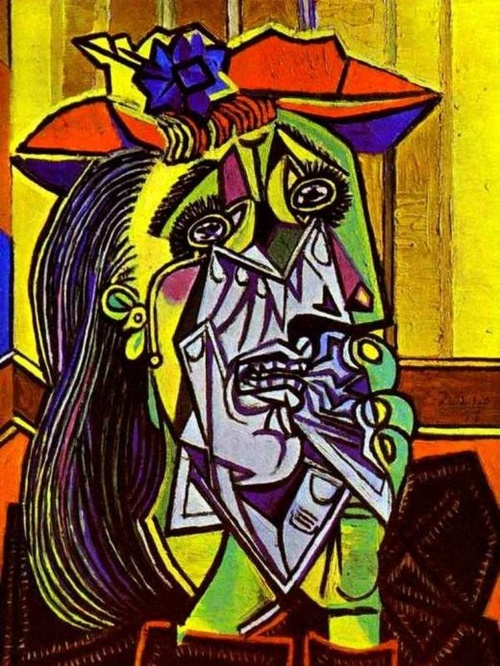 When Françoise Gilot decided to take her two young children and leave Pablo Picasso in 1953, ending their ten-year relationship, the infuriated genius told her she was "headed straight for the desert" because no one would ever have more than "a kind of curiosity . . . about a person whose life has touched mine so intimately."
Picasso made hundreds of paintings of Françoise and thousands of drawings and prints. She can be a flower, a bowl of cherries, a knight in armor, "and when there's a lobster, that's me, too, because he always said I had the bones outside to protect myself." Phyllis says that to her knowledge, this painting is the only one that shows Françoise as an artist, without the children, working alone in her studio. Two years later, she was gone—the only one of Picasso's women who left him, and the only one who went on to have a rich and rewarding life of her own. "I knew if I didn't leave Pablo, he would devour me," she says.
Daniel-Henry Kahnweiler, Picasso's longtime dealer, who had been showing her work, too, ended her contract when "Picasso said, 'It's her or me.' Picasso was waging war on me, a very dirty war, because he had all the power." But Kahnweiler helped her find another gallery in Paris, and Gilot has continued to grow as an artist.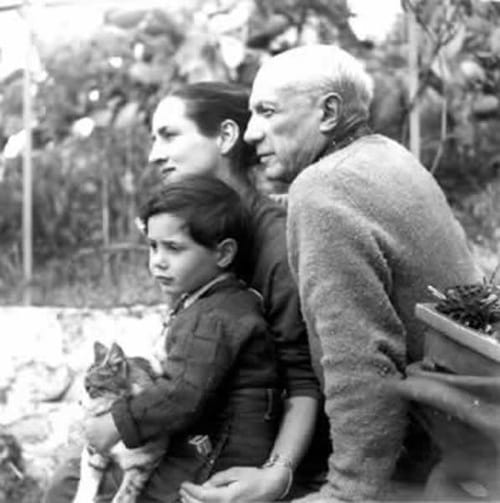 Added to
39 votes
Obscure Lists
(32 lists)
list by Nusch
Published 7 years ago

3 comments