The evolution of Anthony Hopkins
Sort by:
Showing 1-

50

of

115
Decade:
Rating:
List Type:
Load more items (65 more in this list)
Anthony Hopkins was born on 31 December 1937, in Margam, Wales. In 1967, he made his first film for television, A Flea in Her Ear (1967) (TV).

From this moment on, he enjoyed a successful career in cinema and television. In 1968, he worked on The Lion in Winter (1968) with Timothy Dalton. Many successes came later, and Hopkins' remarkable acting style reached the four corners of the world. In 1977, he appeared in two major films: A Bridge Too Far (1977) with James Caan, Gene Hackman, Sean Connery, Michael Caine, Elliott Gould and Laurence Olivier, and Maximilian Schell. In 1980, he worked on The Elephant Man (1980). Two good television literature adaptations followed: Othello (1981) (TV) and "Hallmark Hall of Fame: The Hunchback of Notre Dame (#31.2)" (1982). In 1987 he was awarded with the Commander of the order of the British Empire. This year was also important in his cinematic life, with 84 Charing Cross Road (1987), acclaimed by specialists. In 1993, he was knighted.

In the 1990s, Hopkins made movies like Desperate Hours (1990) and Howards End (1992), The Remains of the Day (1993) (nominee for the Oscar), Legends of the Fall (1994), Nixon (1995) (nominee for the Oscar), Surviving Picasso (1996), Amistad (1997) (nominee for the Oscar), The Mask of Zorro (1998), Meet Joe Black (1998) and Instinct (1999). His most remarkable film, however, was The Silence of the Lambs (1991), for which he won the Oscar for Best Actor. He also got a BAFTA for this role.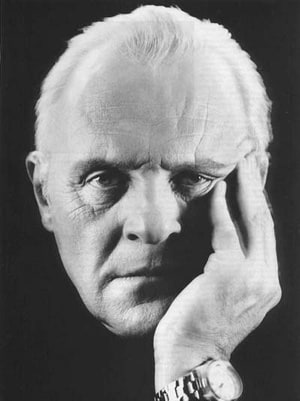 Note: I'm still struggling with finding pictures. I'd appreciate any help.
Added to


30 votes
My Favorite "The Evolution of" Lists
(302 lists)
list by DuckNation
Published 10 years, 10 months ago

2 comments

58 votes
Evolution
(597 lists)
list by Drako Z
Published 11 years, 1 month ago

6 comments

16 votes
Top Actors & Actresses Evolutions
(108 lists)
list by SFG¿mystic
Published 10 years, 12 months ago

1 comment