Poll - Listal's LGBTQ Favorites - Closed
This list may be close but you are free to make your own.
I am away from Listal for the moment. Cheers

Listal's Favorite Lesbian, Gay, Bisexual, Transgendered and Queer films.
Nominated and voted by Listal members
|--------------- The Rules ---------------|
Each member can nominate up to 10 films for others to vote for (no more than 10, and if you don't have any to nominate that's fine). Also, each member can vote for 10 films that have already been nominated, and each vote will count as 1 point for each film voted on (as opposed to the usual Listal points scale). Both don't have to be done at the same time, especially while the list is in the early stages & nominated films are fewer.
So, each Listal member can post: 10 films (or less) they wish to nominate, and 10 films they wish to vote for that have already been nominated.
Finally, in the event you have more than 10 films you'd like to recommend that others check out, feel free to mention them as well & they'll be added in the "Not Nominated - Not Voted" section for consideration.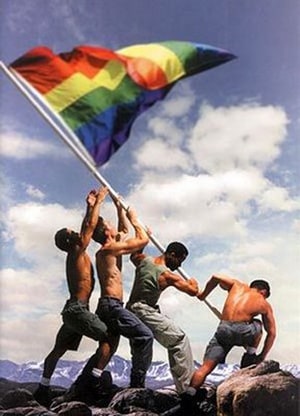 =============================
Thanks to
the giraffe
for helping me to rewrite the nomination point system.
Hope you enjoy the list. Cheers :)
|--------------- Reference ---------------|
If your confused about if a film would or would not fit on this list. You can always check Wikipedia.
Wikipedia Full List
Wikipedia List of Amercain Films
Wikipedia Index of films by country
|-----------------------------------------|
Added to

12 votes
Gay Lists
(180 lists)
list by Kess
Published 8 years ago

17 votes
Interesting Lists
(71 lists)
list by Milk
Published 11 years, 6 months ago

1 comment

22 votes
My Assorted Lists
(61 lists)
list by jaytoast
Published 11 years, 7 months ago

1 comment

13 votes
Film and TV Genres
(86 lists)
list by Mr. Saturn
Published 11 years, 1 month ago

1 comment

1 votes
Movie Lists
(13 lists)
list by pantteri
Published 10 years, 6 months ago

1 comment