37

vote
Legendary Charles Bronson... An Actor Tribute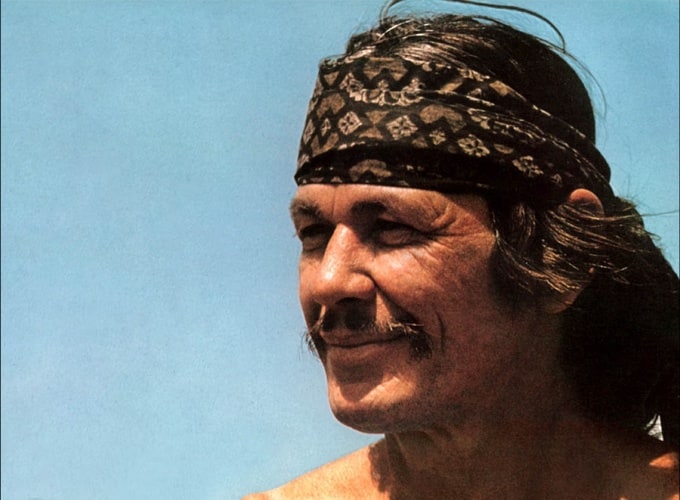 Charles Bronson was born november 3 1921 in Ehrenfield, Candria Country ,Pennsylvania U.S.A and died August 30 2003 in Los Angeles, California, U.S.A.
Charles began his career as a actor very late due to his enlisting in the United States Army Air Forces in 1943 as a Aerial Gunner in the 760th Flexible Gunnery Training Squadron and during the World War II he flew in 25 successful missions as a crewman in a Boeing B-29 and he received a Purple Heart for wounds received in battle.
it's only in 1951 at the age of 30 y.o. that he began is acting career in motion pictures and his first major role was in George Cukor's movie Pat And Mike (1952) starring Spencer Tracy, Katharine Hepburn, Aldo Ray and Jim Backus and during is outstanding career as a action star he played in some amazing movies like House Of Wax (1953) Vera Cruz (1954) Machine Gun Kelly (1958) The Magnificent Seven (1960) The Great Escape (1963) The Sandpiper (1965) This Property Is Condemned (1966) and as a major star The Dirty Dozen (1967) Once Upon A Time In The West (1968) Chato's Land (1972) Death Wish (1974) Breakout (1975) The White Buffalo (1977) Death Hunt (1981) and Act of Vengeance in 1986.
Sort by:
Showing

19

items
Decade:
Rating:
List Type:
Added to

10 votes
Legendary Actors Tribute List Collection
(7 lists)
list by Dark Warrior
Published 6 years, 7 months ago

1 comment