12

vote
Jean-Luc Godard's Favorite Films
Sort by:
Showing 1-

50

of

116
Decade:
Rating:
List Type:

Add items to section
Ten Best American Sound Films
(December 1963-January 1964 issue)

Add items to section
Six Best French Films since the Liberation
(January 1965 issue)

Add items to section
The Most Beautiful of Films
There are five or six films in the history of the cinema which one wants to review simply by saying, 'It is the most beautiful of films.' Because there can be no higher praise. Why say more, in effect, about Tabu, Voyage to Italy or Le Carrosse d'or? Like the starfish that opens and closes, they can reveal or conceal the secret of a world of which they are the sole repository and also the fascinating reflection. Truth is their truth. They secrete it deep within themselves, and yet with each shot the screen is rent to scatter it to the winds. To say of them, 'It is the most beautiful of films', is to say everything. Why? Because it just is. Only the cinema can permit this sort of childish reasoning without pretending shame. Why? Because it is the cinema. And because the cinema is sufficient unto itself. In singing the praises of Welles, Ophüls, Dreyer, Hawks, Cukor, even Vadim, all one need say is, 'It's cinema.' And if we conjure the names of the great artists of past centuries for purposes of comparison, we have no need to say more. On the other hand, one cannot imagine a critic praising the latest Faulkner novel by saying, 'It's literature'; or the latest Stravinsky or Paul Klee by saying 'It's music. It's painting.' And even less so of Shakespeare, Mozart or Raphael. It would never occur to a publisher, even Bernard Grasset, to launch a poet with the slogan, 'It's poetry.' Even Jean Vilar, when reviewing Le Cid, wouldn't dream of announcing it on the posters as 'It's theatre.' Whereas 'It's cinema' is more than a password, it's the war-cry of both film-publicist and film-lover. In short, to assert its own existence as its justification, and by the same token to draw its aesthetic from its ethic, is for the cinema by no means the least of its privileges. Five or six films, I said, +1, for Summer Interlude is the most beautiful of films. - Jean-Luc Godard, from a review in Cahiers du Cinéma, July 1958

Add items to section
Various films
Films he praised, but didn't say they were his favorite.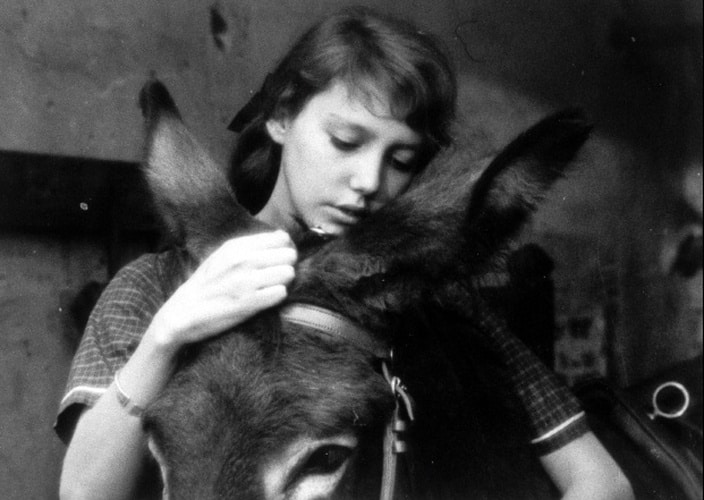 Everyone who sees this film will be absolutely astonished... because this film is really the world in an hour and a half. - Jean-Luc Godard, Cahiers du Cinema
Mr. Saturn's rating:


Add items to section
1956

Add items to section
1957

Add items to section
1958
Load more items (66 more in this list)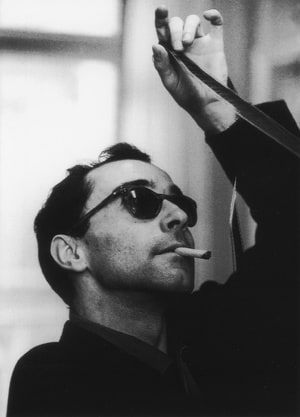 The cinema is not an art which films life: the cinema is something between art and life. Unlike painting and literature, the cinema both gives to life and takes from it, and I try to render this concept in my films. Literature and painting both exist as art from the very start; the cinema doesn't.
To me style is just the outside of content, and content the inside of style, like the outside and the inside of the human body. Both go together, they can't be separated.
Jean-Luc Godard
's film lists he wrote for Cahiers du Cinéma, reproduced in his book
Godard on Godard
.
Godard's Best Films
Added to

48 votes
Film Canon
(191 lists)
list by Mr. Saturn
Published 9 years, 6 months ago

1 comment

11 votes
French Directors
(27 lists)
list by Mr. Saturn
Published 9 years, 4 months ago

1 comment