16

vote
Godard
Sort by:
Showing

42

items
Decade:
Rating:
List Type: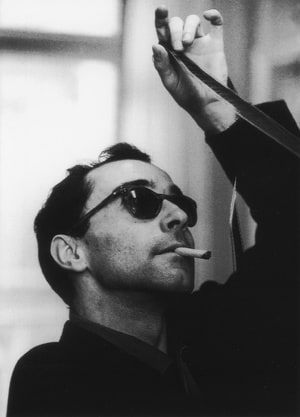 The cinema is not an art which films life: the cinema is something between art and life. Unlike painting and literature, the cinema both gives to life and takes from it, and I try to render this concept in my films. Literature and painting both exist as art from the very start; the cinema doesn't.
To me style is just the outside of content, and content the inside of style, like the outside and the inside of the human body. Both go together, they can't be separated.
A ranking of
Jean-Luc Godard
's movies and my watch-list; I included all the films on the
TSPDT Godard page
except the 'duds'. I might add some unmentioned films like Film Socialisme.
Please comment if other films by Godard are worth seeing.
Favorite Films
Added to
12 votes
Filmography
(80 lists)
list by Mr. Saturn
Published 7 years, 4 months ago
5 votes
Rank
(11 lists)
list by Mr. Saturn
Published 7 years, 1 month ago
11 votes
French Directors
(27 lists)
list by Mr. Saturn
Published 7 years, 4 months ago