4

vote
Fav Anime Music Videos
Sort by:
Showing

19

items
Decade:
Rating:
List Type: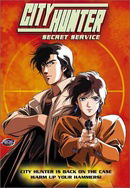 ran88dom99's rating:
My favorite AMVs. Includes OPs EDs OSTs and non anime MVs.

Right click video to get menu and pause download.

First section is OP/EDs.
Second section is specific music videos.
Third section is like second but idk the anime at all.
Added to

22 votes
Anime Index
(60 lists)
list by ran88dom99
Published 11 years, 1 month ago

6 comments