43

vote
C. Nolan: Best to wor...still pretty damn good
Sort by:
Showing

10

items
Decade:
Rating:
List Type:
Been into Christopher Nolan since a friend recommended I watch
Memento
while it was still in theatres. Even when he makes a film I think is simply good, it's still loads better than most mainstream movies. Nolan's films consistently engage us on a cerebral level while being thoroughly entertaining, and he shows no signs of ceasing to do so.
And lest ye think the Batman films are simply good comic book movies, you should take a look at
this analysis
of the first two films in the trilogy. (Thanks to
Pumpkinate
for linking me to it.)
Here's how I rank his films.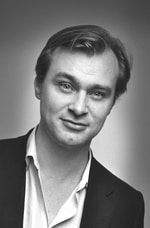 Added to
28 votes
the giraffe's movie lists guide
(156 lists)
list by the giraffe
Published 7 years, 5 months ago

1 comment