11

vote
British Comedy: Our House
Sort by:
Showing

11

items
Decade:
Rating:
List Type:
Since so many episodes have been lost, we've chosen to only include details of those that still exist.


Years: 1960-1963
Broadcaster: ITV (ABC Weekend)
Genre: Sitcom
Written by: Norman Hudis, Brad Ashton, Bob Block
Stars: Frederick Peisley, Leigh Madison
Episodes: 39 (36 lost)
Episode Average: 5.667*
BEST EPISODE:
A Thin Time (1960)
*based on surviving episodes
Holy Godiva's rating:
SERIES ONE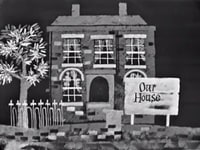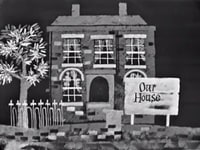 (1960)
13 episodes (10 lost)
Series Score:
Episode Average:
Perfect 10's:

S1E2

SIMPLY SIMON

Originally broadcast: 18 September 1960
Directed by: Ernest Maxin
Written by: Norman Hudis
Simon starts to wonder if he's been forgotten by the outside world, Daisy considers moving abroad when she's sacked for breaking a spindle shaft, and Wilhelmina Willow proves that some things really do come in threes.

"Well, really, that is the cruellest remark I've heard since Lady Hortenbeck said that rather than engaging me to ride again, she'd withdraw her horse and run herself."
HOLY GODIVA 2 - ONION JACK 2
TOTAL: 4
- - - - - - - - - - - - - - - - - - - - - - - -
S1E3

A THIN TIME

Originally broadcast: 25 September 1960
Directed by: Ernest Maxin
Written by: Norman Hudis
Georgina shrugs off an invite to lose weight with a new fitness group, a humiliating experience while clothes shopping makes her think again, and Daisy refuses to have any part in a plan for a healthier household.

"Now, now, Georgina, don't get in such a sweat about it."
HOLY GODIVA 4 - ONION JACK 3
TOTAL: 7
- - - - - - - - - - - - - - - - - - - - - - - -
S1E11

LOVE TO GEORGINA FROM OUR HOUSE

Originally broadcast: 20 November 1960
Directed by: Ernest Maxin
Written by: Norman Hudis
Georgina thinks that she's been recruited as a spy by her amorous boss, Daisy uses her time in marriage guidance to ask the wrong questions, and Gordon shares information about an all too familiar serial killer.

"You know, I looked at the moon, the full moon, and suddenly I thought of you."
HOLY GODIVA 3 - ONION JACK 3
TOTAL: 6
ALL 26 EPISODES FROM SERIES TWO ARE LOST


CHARACTERS
(surviving episodes only)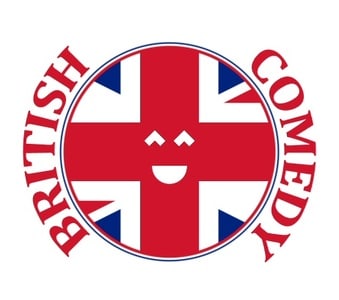 Part of the
British Comedy Collection
Only three episode still exist of this, but we decided to include it in our project because of the cast.
Added to