18

vote
3414 Views Share:
1,000 Greatest Books I've Read...[ongoing]
Sort by:
Showing 1-

50

of

343

Add items to section
Autobiographies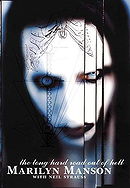 ToonHead2102's rating: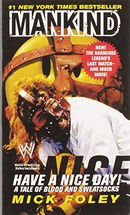 ToonHead2102's rating:


Add items to section
Horror Fiction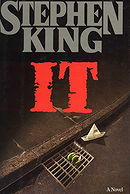 ToonHead2102's rating: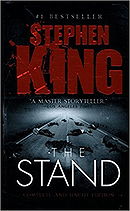 ToonHead2102's rating:


Add items to section
Page-Turners (Suspense)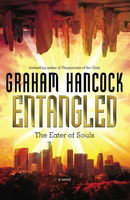 ToonHead2102's rating:


Add items to section
Psychological Fiction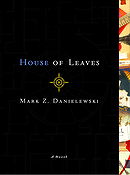 ToonHead2102's rating:


Add items to section
Dystopian Sci-Fi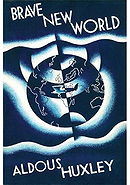 ToonHead2102's rating: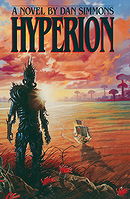 ToonHead2102's rating:

Add items to section
Epic Fantasy

Add items to section
YA Fiction

Add items to section
LGBT Fiction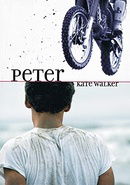 Written by Kate Walker
A very sensitive, very emotional, and a tad bit homo-erotic story from Australian writer Kate Walker. I think she does a splendid job of giving us this rather accurate first person narrative of a 15-year-old boy named Peter who is in a period of confusion in his life, living with a mean older brother and an overbearing mother he also happens to live in a very homophobic community - not necessarily violent mind you, simply because there don't 'seem' to be any homosexuals living in the neighborhood. Peter spends most of his time with his friends on his dirtbike in the woods on the trails, being given rather 'false' information about what homosexuals do and how they think and in a state of paranoia where everyone makes fun of one another out of fear they might become one. An issue young Peter, who does all the normal things 'guys' do he figures, he never really has to concern himself with an issue like this? -Then one day 'everything changes' when Peter's brother takes him to meet up with his recent best friend who happens to be in College. Peter is both 'intimated' and yet 'drawn' to tall handsome David who doesn't display ANY of the characteristics he's previously had towards homosexuals? And although Peter tries to keep his distance at first fearing what David might do if the two of them were alone, he finds himself 'incited' by the IDEA of a man like David since he turns out to be a very cool College gentleman. And impulse Peter actually ACTS UPON 'deliberately' in a very awkward scene in the supermarket. The rest of the book consists of Peter trying to come to grips with his identity and awakening sexuality and thinking he may very well be gay and have the hots for David! Walker definitely does not 'exploit' the material, not that I expected her too going in, and I feels gets into the head of this socially awkward and 'mixed up' male youth, bringing him to full life inside the mind of the reader, almost as if you could reach out and touch these characters. It's a lesser known title but I STRONGLY recommend it to anyone who is looking for literature of this kind of nature. Trust me, there are some I 'wouldn't' recommend on here or that I've read that you yourself or someone you know may be going through something similar, this is definitely one of the BETTER ONES you're gonna find out there, check it out!...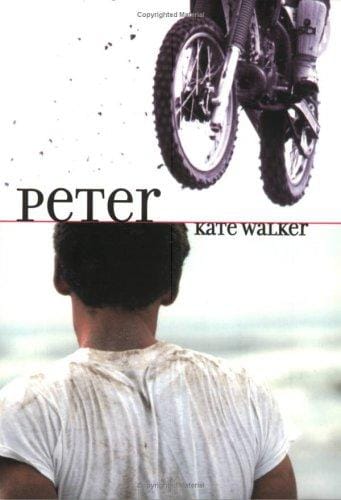 ToonHead2102's rating:


Add items to section
Alternative Media

Add items to section
True Crime

Add items to section
My Top 1000
Load more items (293 more in this list)
RECENTLY ADDED REVIEWS:
-Watership Down(1977)
-The NeverEnding Story(1979)
-Human Race Get Off Your Knees - the Lion Sleeps No More(2010)

I would have gave a number at the top of this list but as I am discovering the splendid pastime of reading as both hobby and personal pursuit of something I desperately want out of life, something I 'allude to' already plenty of times in my movie list - this is the counterpart to that, only now I have replaced cinema with literature. I would like to say this is a complete and full list of books that deserve recognition as the best of the best throughout human history but that would certainly be a difficult reputance to uphold unless I did an exhaustive investigative study of mankind's literature throughout the ages. A medium that goes back MUCH farther than cinema. Until I have a CLEAR idea of how many books I plan to read or have enough DECENT titles to give a comfortable number to throw at people, this will just simply have to be an accumulation of how many books I have read thus far and WHICH books I've read, and would recommend.

But this is also, like my movie list, a list with a story. As we creep closer and closer to ascension date, I doubt anyone's going to have enough time to read and watch everything I present on my respective lists? So for the most part this is a check list for those whom HAVE read their share of what they see here and a bucket list for those who need to catch up. When it comes to reading most people find it exceedingly difficult to know WHAT to read? That was my biggest issue. -On a personal side I say, trust your 'instincts' to guide you to the appropriate titles as you go along. The answers are out there, that's what I've found. Which is what is displayed on here. The titles you see below me is what answers I found during my search for a particular subject, hopefully to guide me in the correct path. So this list may have a particular 'theme' to it. However, mixed in are some unrelated titles that I had the fortune of reading in the years prior that I just felt deserved a shout out for what they are!

If anyone wishes to suggest titles for me to read and review feel free to comment below, can't guarantee I'll get to them but will at least put them up in the list for future consideration. Short stories will be judgment calls cause their are so many short stories out there, I 'prefer' to reserve this list for more COMPLETE literate sagas. But I don't wish to exclude.

Also keep in mind the 'criteria' for making it onto the list. I can't guarantee I'll like what you recommend, and I can't guarantee it will make the final 'criteria', as this list sort of has an overall 'theme' to it, I wanna try and 'stick to it'...

But I won't right away dismiss anything without giving it a chance? -To try and sum it up, I suppose the criteria for making it onto this list is this: if the world was about to go up in (another) cataclysm - tomorrow! -what ten works of literature would you wish to save? What should mankind's testament to our existence be in the future?!!...

Aside from that, please comment how you all are liking what you see and whether or not you agree? I'm dying to know! Thank you.
Added to

4 votes
Favorite lists
(125 lists)
list by amongus
Published 1 month, 3 weeks ago

19 votes
Bibliophilia
(105 lists)
list by PulpRoman
Published 3 years, 3 months ago

1 comment